Worst Things In School And Workplace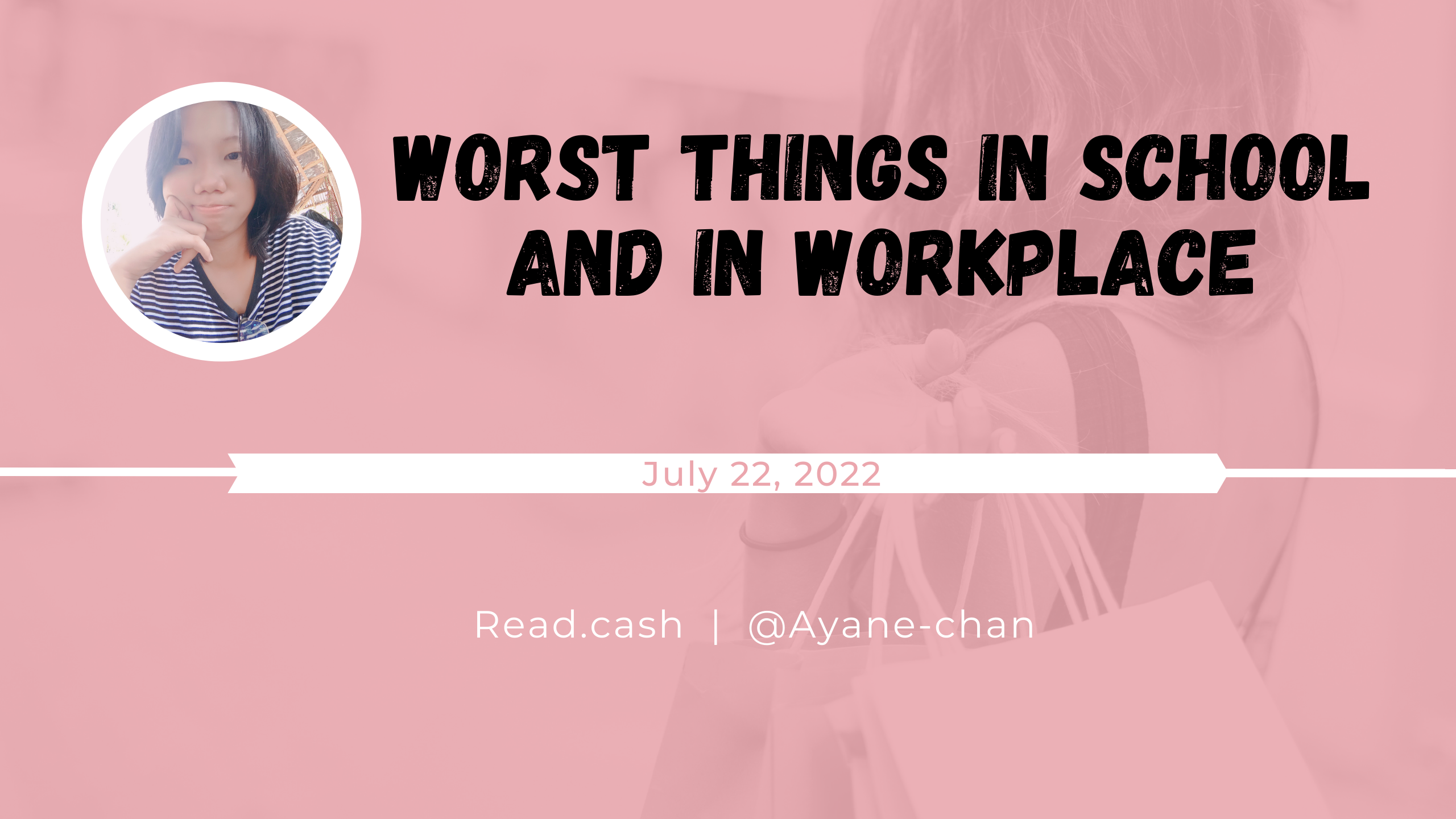 There isn't anything perfect. Everything has its disadvantage. It may show as a negative or bad thing but if you look beyond it, that's not just its purpose. Challenges and obstacles may give us struggles, but it can also be the other way around. It just depends how you perceive it and how you can handle it. Whether bad or good, we have to accept them in our place and we have to reserve a space for them. Life isn't just rainbows and butterflies. There is also a storm, pestilence, and waves of problems ahead.
You just need to be careful. It's everywhere, and you'll never know where and when it will come to you. Just like the waves of problems that hits me now which is making me unmotivated to fight and think of anything good. Negative elements are surrounding me; disturbances that is trying to sidetrack me from my goals.
---
If you're struggling to think of what to write, to whom would you seek help again?
It's not the Random Word Generator this time, but the Random Topic Generator at Capitalize My Title. And here, it gave me this question to discuss today.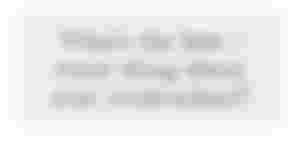 ---
I didn't have a lot of good memories to decided what is the best thing about the two places. Well, you can't expect sunny days to a loner and anti-social person like me back then. I can only share what are the worst things I have observed back then when I'm studying and when I'm working.
This one is anywhere. Even if you are just on your house, you can experience this if you are living in a toxic environment. But being bullied in a strange place where you can't get help from your family or friends immediately is one of the worst things.
You go to school or your workplace with the goal to learn and work efficiently. You are trying your best to do good and you try to make friends to ge along with everyone. However, there is that attention seeker feeling strong and cool student or co-worker thay will try to ruin your day. Just because you don't want to be involve in fights, they think of you as weakling that they could bend over their fingers.
That's when I realized that kindness and respect doesn't apply to everyone. Some have to taste their own medicine and let them know how bad is the effect of what they are doing.
Tasks that is piling up, deadlines that are coming near, and expectations that goes beyond your limits. In order to fit in and to survive, you'll strive to follow what's on the demands though you are already exhausting your energy and health. What's worst is that they will not appreciate your efforts but will just based on the results. It already affects your mental health and you still can't get support. They are too focused on what they want to see but not trying to notice your limits.
Competitions are always high in both places. This is also one of the sources of pressures. I remember way back my elementary days, competition are only for the top 10. It's not that pressure to get on top but when I get to high school, that's when everything change. Everyone wants the spot and will fight for it.
Thay's why when I can't take the pressure of the competition anymore, I purposely dropped my higher section to a lower one where students there isn't that much competitive than on the higher ones. I can freely study and learn without getting intimidated by intelligent students. Also, I don't have to feel left out if I can't compete.
At a workplace, this is still similar. I experience this when I worked as a field representative. Teams are competitive with each other that we often tend to boast our sales at the end of the day. There is no specific rewards but just add ons bonuses. It's still quite fun and more earnings in the end but our health are always compromised that's why I left.
---
One thing that I learned from those not-so-good memories is that it made know my capabilities. It made me realize what can I do more. It made me learn new things and have more experiences. It made me determine my limitations, to where can I just so far. But this just apply to pressure and competition for me. Bullying is still a big NO for me. You don't have the right to bully someone no matter what you are sufferring yourself.
At least, that's what I thought. Thanks for reading! Let's see each other in Hive. Here's my profile.

Lead Images were edited from Canva

Images are mine unless specified

You can also find me at;