Unexpected Visitors and Unexpected Delivery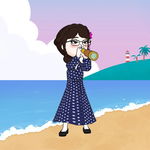 Though I get soaked and stranded by the heavy rains, the party doesn't end with it. Since she got this unexpected visitors on her birthday, the party goes on. It's not actually a party but just chitchats and laughters. Well, at least, they did enjoy with just that. We truly didn't expect them to come and they only expected me since I told her ahead though I also arrived late.
Actually, they truly didn't expect for any visitors at all in her birthdays. She told me that last year they prepared for it and even cooked a lot for her visitors. Unfortunately, restrictions were strict back then that her visitors haven't passed the checkpoints and they haven't made it to come to her. They don't want to waste the food, so my cousin's family just called their neighbors to her party just so the foods will all be eaten. Then this time that there are less restrictions and they didn't prepare anything, she had those unexpected visitors.
We can't do anything but just laugh. It was also embarrassing to let them starve since they didn't prepare any delicious food. Her Uncle just gave her money to buy Lechon Manok at the other street. The funny part was that we all went together and one of the senior keeps on making noise and she even stopped to buy Gummies at a store along the way.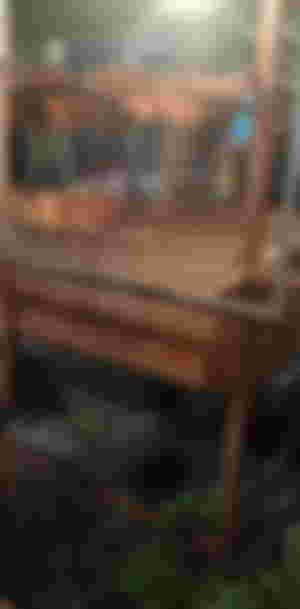 I messaged our Aunt who is in Singapore that it was her birthday. She greeted her and ask for a favor with me secretly. She said that she ordered a food through Food Panda App and it will be delivered to us in about 40 minutes. She keeps on telling me not to tell my cousin about it, so it would be a surprise. And since I haven't memorized the path from their house to the main road, I can't make it a secret from her.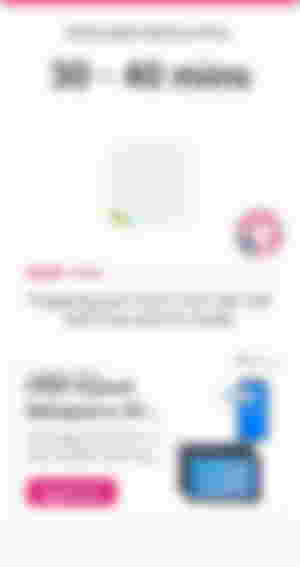 We just made it a secret from my Aunt that she already knows instead. She didn't tell what kind of food did she order and we keep on wondering what was it on the way. When we get the order on the corner of the street, the delivery guy looked pissed with us. It might be because he lost his way towards us since their place is a relocation site. It's not yet popular in the whole City. The delivery guy doesn't even hear our thanks but speed up as we receive our orders. Haha!
We keep on wondering whatever would be our Aunt's surprised order and it turns out to be a Leche Flan in two small containers in which it looks like a size of a Gravy container of Jollibee. No wonder the delivery guy looks pissed on us. He might be thinking that we were just pulling pranks on him to order such a small amount and to deliver it to an unknown and far from the downtown of Bacolod.
We came back laughing on the way and we just gave it to her younger cousin when we arrived at their house. Then, we messaged our Aunt to say our thanks. It turns out that she didn't know what will they give also. Maybe, she just got it from her vouchers on her Food Panda App. I really don't how did she got it. Yet, still, we thank her and appreciate her effort to send a gift even it is already late that night, not to mention that she ordered it from abroad. Haha, I can't really tell if it was my Aunt who was pulling pranks on us just to make my cousin's day funnier or not.
A little while later after we came back, her seniors who were her visitors decided to go home already since it was already 8 pm at that time and based on what I have heard, they haven't even told their parents to ask for permission to go to my cousin's house. Then they keep on saying on the way this, "Nakakatakot mapagalitan, pero ...exciting naman!" Now I don't know if I should letvmy cousin be in their hands anymore. I don't want to judge these people but that wasn't a good example to show your junior as a senior and an officer of the student council of your school.
---
My cousin defended them to me when they left before I could utter any word for them. She said that they are guiding her good on her studies and also as an elected officer at their school since she run as a Senator in their Student Council. That was a relief, then. I'll keep an eye on that since I would try to get in at their school also in this upcoming enrollment.
Anyways, the adventures on this party ends there but there is another one for my next article. Thanks for reading! Lead Images edited from Canva

You can also find me at;