Relaxing Sunday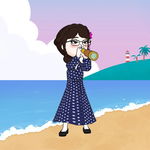 The first week of March is about to end. We all are working hard, grinding for our goals since the start of this month. Now, we have reached another weekend. It's a day where we can take a day off and have a breather from everything. Well, maybe not for all people but maybe for some. I know a lot of us here take our days off as another day to grind more and accumulate more earnings to be added to our monthly budget. Even so, don't push yourself too hard. Take a break for some time, and take a rest. Even a machine breaks down when it is overworked, and so as well as, we, humans. We burnt out, we got drained, and we got tired.
So for today, I decided to relax and break away from the stressful life I have. I don't want to force my brain also to learn new things today and think of more topics to write about. I just want to let my finger play my keyboard as an exercise, then type whatever I can think of. Somehow, I miss writing random topics. I miss letting out all the random things in my head and turning them all into words. I haven't done this in a while now, though. Anyway, let me just insert my encounters for today.
Just this afternoon, I already received my parcels from Lazada. I received the Lip Balm, Summer Blazer, and 50pcs of KF94 Face Masks. I never thought that they would have delivery on Sundays. I thought that they are having breaks also on weekends and will just resume their deliveries again on weekdays. I was surprised when I checked the Face Masks. They really give me 50 pcs. I didn't expect that since the price is cheap, just Php 99. You know, there are a lot of scammers in online shops. I thought that the price is too good to be true and didn't expect an honest delivery. I also thought that they'll give me assorted colors since they displayed three colors in each option when I placed the order through the label says only one color.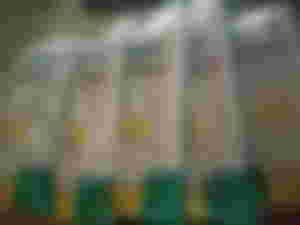 There are 10 pcs in every pack. I received 5 packs of it, so the total of face masks that I got is 50 pcs.
The one I chose is black though the picture still consists of three colors. And the one that they had given me was all surely black. That made my day just by seeing my favorite color. Actually, I bought a Black Clothed Face Mask, but the size doesn't fit me. It was way bigger on my face. I thought of sewing it to adjust the size and I even sewed the first one. But then, my laziness overpowered my industrious self, so bye-bye sewing task, you're postponed until I get my productive self back.
A little while later, my Aunt just finished having a massage. Madam hasn't yet arrived, so I asked if I can have a massage too. Well, she said it's okay and then begins to massage my back. As I lay there waiting for her to finish, I felt drowsy as my body relaxes. It feels like the excessive air in my nerves has been pushed to move out of my body. I just can't fart having her there. It's embarrassing. Lols. I felt like it, but I really can't. My knees and legs that got numb from running errands around felt fine after that. Thank goodness, because I don't like putting Efficascent Oil every time it numbs. The smell is bearable but I feel like an old woman.
When we finish, I take a nap because I can't stay awake any longer. My eyes are closing on their own from that relaxing massage. I don't feel like getting off of my bed even when I woke up afterward. But then, the telephone rang and surely it was Madam calling that she is arriving home. I jumped out of bed and waited for her. After we settled, a cup of coffee makes me fully awake again. I have to come to my senses until midnight. I still have a pile of articles to read and an article to publish. I can't stop grinding even on weekends, I have goals to reached and expenses to gain back.
---
I wish you are doing well today. May you have a good rest. We need to accumulate more stock energy now, so we can head to the battles of life as weekdays start tomorrow again. I may have relaxed, but I'm still yawning here consecutively even after having a cup of coffee. I guess my caffeine tolerance becomes higher again this time that even 2 to 3 cups aren't enough to make me fully awake from morning until midnight. Anyway, what's important is we can have a good rest today and enjoy our time for ourselves.
Happy Sunday, everyone. Thanks for reading! By the way, thanks to @Codename_Chikakiku for renewing the sponsorship. It is much appreciated.

Images edited from Canva

You can also find me at;