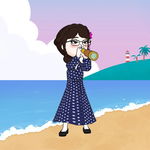 Having such an emotionally unstable personality, it is inevitable to have a lot of mood swings every day. Keeping a straight face or forcing a smile to interact with people is a real struggle. It's great if I can just always contain my emotions on one side of my heart and lock it there forever. But nah, it keeps leaking out that I can't control its surging flows, no matter how much strong my defenses are.
Being emotional in my personal space is entertaining for me since I got used to it already. I've gone to like it for quite some time because I can picture out things that I wanted to write. It's also easier to express yourself through words if you are emotional and it can bring your creativity. Sometimes, you'll just be surprised with yourself that you can write such things which you can't imagine or even think about it before. However, being like that in front of my family or strangers makes me the weird person in their eyes. They might even have recommended me to a mental hospital if they have money.
As much as I wanted to view life positively, a series of problems are constantly pulling me down. Just when you solve this one, another one is coming. Sometimes, you haven't even started to think about what to do with the current problem and then another problem has already popped out from nowhere. In my case these past few months, it's not just one at a time nor it follows the current one from a different time, but multiple problems at the same time. I'm going to praise myself for still being sane at this moment, but maybe not that quite. Still, it's a good thing that there is still sanity left in me.
As what have Ate @Jane said, just Smile Through Pain because a simple smile in the morning can make our whole day positive. To normal people, I guess it's true but for me, which I can't keep any emotions for an hour straight, that's impossible. Unless that emotion is sadness and loneliness, no matter how I pushed it away, it will keep coming back. It always leads me to no other options but to rather cheat or fool myself by looking for something wholesome, either in form of reading, watching, or listening.
---
My greatest cheat these days is reading a slice of life and comedy genre of manga. It was hilarious to my heart's content that even if I read some pages a lot of times, I'll still laugh at it just like I read it for the first time.
Here's some of it. Read it if you like.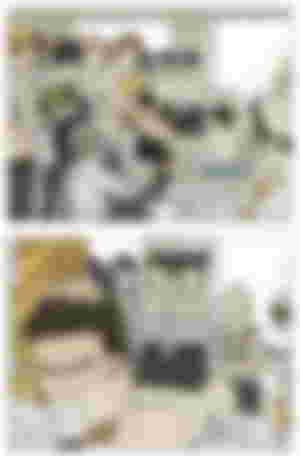 It's a comedy comic about two high school boys.
Gokushufudou (The Way of the Househusband)
He is the most feared gangster named Tatsu or known as the Immortal Dragon. At this status, who would have thought that he would spend his days now doing household chores, shopping, and pampering his wife at their apartment? This is a manga about a day in a life of a househusband trying to live a peaceful life.
I can't just smile with that manga but even laugh harder. There is also a manga that I'm reading which is all about sweetness and fluffiness. It can't just make me smile but can make me feel a lot of butterflies in my belly, though I don't have a belly.
Girlfriend Who Absolutely Doesn't Want to Take a Bath VS Boyfriend Who Absolutely Wants Her to Take a Bath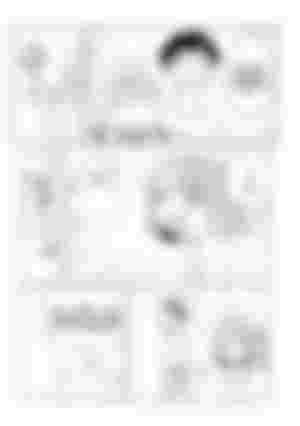 It's just all about a day in a life a boyfriend having a hard time taking his girlfriend to bathe. Every day he would come up with an interesting idea just to persuade her.
I'm Around 30 And Finally In Love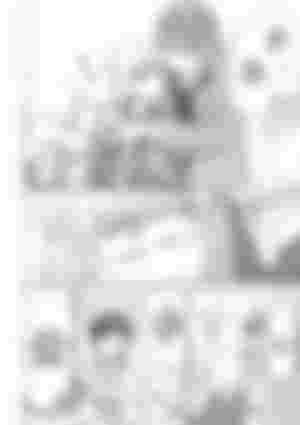 A couple around 30 years old who never tried to date before tried to date each other. They are matchmade by their juniors who always appear to be their guardians.
---
Currently, I haven't still finished reading them but I'm glad that I discovered them. If not, maybe the gray skies above my head have already become a storm. My imaginations can be easily influenced, so I have to feed them with something good content. It helps me imagine more positively from time to time, so I can't remind myself of the pain brought by the problems that aren't mine but still I'm included to suffer.
After I finish reading them all, I'll be reading next to them the book Midas Touch which I have had for months in my online library but I never opened a page of it before. It's about life motivations and mindsets for business, I guess. If not for Kuya @Bjorn 's article about it, I wouldn't have any interest in it. It's good that I have been spoiled a little by its content. Now I can have some insights on what to expect about it.
---
Talking about the stuff that makes me smile, makes me also smile while writing this. It's like my smile is being plastered there in my face until I finally finished writing. If I can only keep this smile wholeheartedly forever, it would be wonderful.
How about you guys? What makes you smile when you're down?
Come on, share it with me and let's have a little chat in the comment section below. By the way, thanks for reading this until the end. You guys are amazing!
---
Until next time, then...