It's a lot of pressure.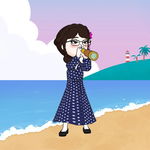 When you are alone everyday, overthinking is inevitable. You have a lot of time for yourself and you can manage your time well, then rest at your desired time of the day. No matter how independent you are, it's not really a guarantee that you wouldn't break down at any moment. Depression wouldn't knock at your door first before entering your soul. Once you start feeling that way, it will just grow rapidly even if you are not aware of it. 
"Arte lang 'yan."

That sentence almost killed me back then. People will say that you should be open to your parents on whatever problems you have; because they are your parents, they know what's best for you. I can attest to this. Not because they are our parents, they already know what's best for their child. Aren't they also the one who is our main source of depression sometimes? If only they knew how to understand us, maybe there isn't someone like me here who is suffering like this. 
"Tell your parents, maybe they can help you."

I did, but I didn't expect to receive such a response from the person that I trusted and loved the most. They often let me down when I needed them the most. I thought I can rely on them since I am their obligation and responsibility. But, it turns out to be the other way around. They became my obligation and responsibility at a young age. I often faced my battles alone. I often lift myself in my lowest times.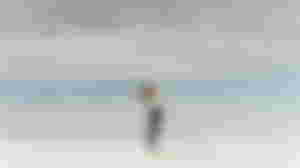 Image source: igcse-mentors.org
When the pressure hits you, overthinking becomes a usual thing. It's not new anymore and it's not even a big deal. It's like, it's just a part of my daily routine; wake up, work, and overthink before I could rest. To whom would I seek help and to whom would I vent out? No one, but through these words that I'm typing on the blank pages of the document every day. 
I shouldn't look at them that way, but how should I change this impression of them when they can't show a little consideration towards me? 
They will remember that they have a child when they need something but they can't remember me when I need something from them. I perfectly knew that life is hard for them, but isn't it harder for me, too? I only bear one child but I'm taking responsibility for 8 people. What about me, then? Didn't I have any rights to enjoy my life? Am I only born to bear responsibilities that aren't even supposed to be mine? Maybe, this is already a rant; then just so be it. 
No matter how I strive to be good, it has always been destroyed anyway. You play fairly, but they will just take advantage of it. Skipping along the process, and letting you bear the consequences. I don't know if they have a conscience anymore; letting an innocent child bear the pressure while they are enjoying their lives on the other side. 
Just what do they think of me here? Maybe, I'm only born as an investment for their retirement and their capital for lifting their status. Just how could I go up, when there will always be someone who will pull you down.
A crab mentality that is the most toxic culture of this country. They only want to benefit but they wouldn't let you have your way to your success. 
I have my own life, too. I'm not a kid anymore who wouldn't worry about anything. I already have my own family that is supposed to be a new responsibility now. Well, but, there they are, that's the result of growing up being used to always just asking and not working hard for what they want. You want success, but you want it immediately by just asking someone to do it for you. You want an easy way and you are not fond of making efforts. 
How nice of them, that it makes me want to strangle them one by one out of irritation. But, well, though I'm under pressure, it's not in my plans to be a criminal. I'll just always be patient with them just like how they brought me up over those years. They taught me how to lengthen my patience as I'm growing up because if not, I might be dead before all of them. 
It's not that I'm afraid of dying. On the contrary, I'm waiting for it. If only that I do not have a child, but now, there is an innocent life who is depending on my presence. The child is always innocent for whatever sins the parent bears. I want to be responsible and I don't want to bring my child with me in my downfall. As much as possible, I want her to live a life which is the exact opposite of what I had experienced. 
A life where she is the one navigating it, not controlled and tied to responsibilities at a young age. Like it was always my fault if I can't give them anything. They didn't even think of asking how I am doing here and if I'm still eating properly. They will just go straight to their request, not even thinking if I'm capable of giving it. Then, it would be my fault again if I can't. 
---
It's not good venting personal rants online, but I don't have anyone beside me who will bear to listen with it. If you read this far but can't get anything useful, I have to apologize. I just don't have anyone to talk to about it. Anyway, thanks for reading this nonsense article up to the end. Let's see each other in Hive. Here's my profile.

Lead Images were edited from Canva

Images are mine unless specified

You can also find me at;
Twitter|Instagram|Telegram|Hive|Noise. cash