Chemistry Class After All The Tasks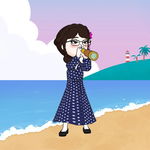 Since Madam is still on her business trip, we got no one to assist. We are young, wild, and free for three days and two nights. Just kidding. Yes, we are free but it is kind of boring getting out of our usual routine. Like, we don't really know what to do since our tasks were done until the boss comes back. If we got ever have loads in our hands, after that we don't know what's next and our work doesn't have any direction. We will just do what's in there available and that's it.
I guess I just miss my daily hectic schedule that my mind isn't used to slacking off. Everything is getting uninteresting if I don't have my usual routine. All I want to do is sleep all day, listen to music, watch videos on my phone, or read. Having said that, even reading gets boring no matter how interesting is the content of what I'm reading.
Since we don't have any direction with our daily tasks and schedule, I just asked my trainee to clean our room. We did a deep cleaning and we almost overhaul the room. Not that we revonate it within one hour but we just restore the things there on where it should be and how the room looks like supposedly. I haven't done this for so long. It might be almost a year already since the last moment that I have done it.
I wipe all the dust from the ceiling to the windows and the bottom. I move the beds aside and wipe the dust beneath them. Even the Television, the drawers, the cabinets, and the doors. Lastly, I changed the bed covers, sweep the floor, and mopped it. It was tiring but a bit satisfying. Then my adrenaline rush was triggered by all the hype that I exerted from cleaning that even though we were done, I was still up to do something.
I just climbed upstairs and went straight to the theatre to exercise.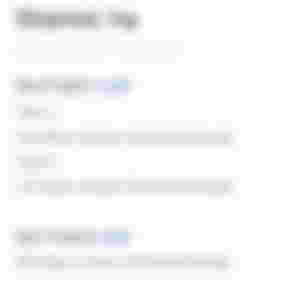 I'm recording the details in every session. I don't have any particular use for it but I just wanted to have a look at my achievements in every exercise. It just keeps me motivated to see how many miles I have jogged and how many calories I have burned. Then after that, we will eat to our heart's content, so in the end, it doesn't really matter. It just has to keep our blood circulating and keep our body active.
My trainee can't restrain herself from taking pictures and videos while we were exercising. She said she wanted those gossipers or Marites in our place to get envious so she would be uploading it. Well, she really did and she even went live on Facebook yesterday, then tagged my profile. We were just laughing after a while when those Marites really did stalk her posts. Some even if there is still a vacant position here in Madam's company that they can apply. We just told them that Madam is only open to hiring Engineers and Architects right now.
They were loudly defaming and slandering me and my boss there but after they saw how nice our workplace is here, they instantly forget what they did and they even have the guts to ask me to help them apply here. That is hilarious and at the same time ridiculous. May God forgive them and we can also but we never forget. Thanks for what happened, we know exactly the traitors in our lives.
Forgetting those Marites aside, after that we somehow felt drained in the evening. We remember that we still haven't drunk the Gin that we bought last week.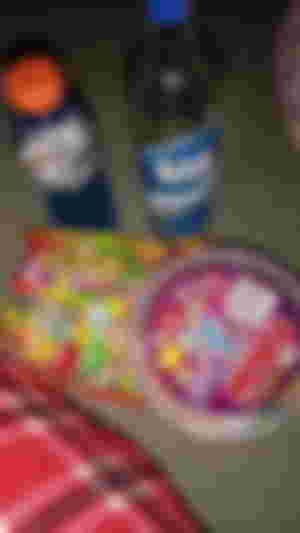 Welcome to our chemistry class! 😅
I can't upload the video of how it was done but for some writers here who drink alcohol, maybe they already know about this mixture. Having the ingredients of G.S.M. Blue, Lollipop, Gummy Worms, and Gatorade, we just mixed it all together, then put a lot of iced cubes in the end, and then it's done. It can finally be served.
Since it is five of us who will get to drink, we have to divide the drink evenly. Each one of us has a mug full of it, then we ate the remaining lollipops and gummy worms while drinking. The taste of the Gin was still there but a little sweeter and easier to drink. My mug of it didn't even last for 5 minutes on me as I finished it immediately. For a hard drinker like us, it doesn't have any effects but for that one beginner who tagged along, he fell asleep just after finishing his mug.
---
We felt sorry for him getting involved with our foolishness. At least, we all got to have fun and have a taste of freedom. It's okay, it wouldn't give him any hangover anyway.
Thanks for reading! Lead Images edited from Canva

You can also find me at;