A Prompt Again: Would You Rather (Food Edition)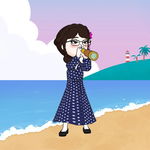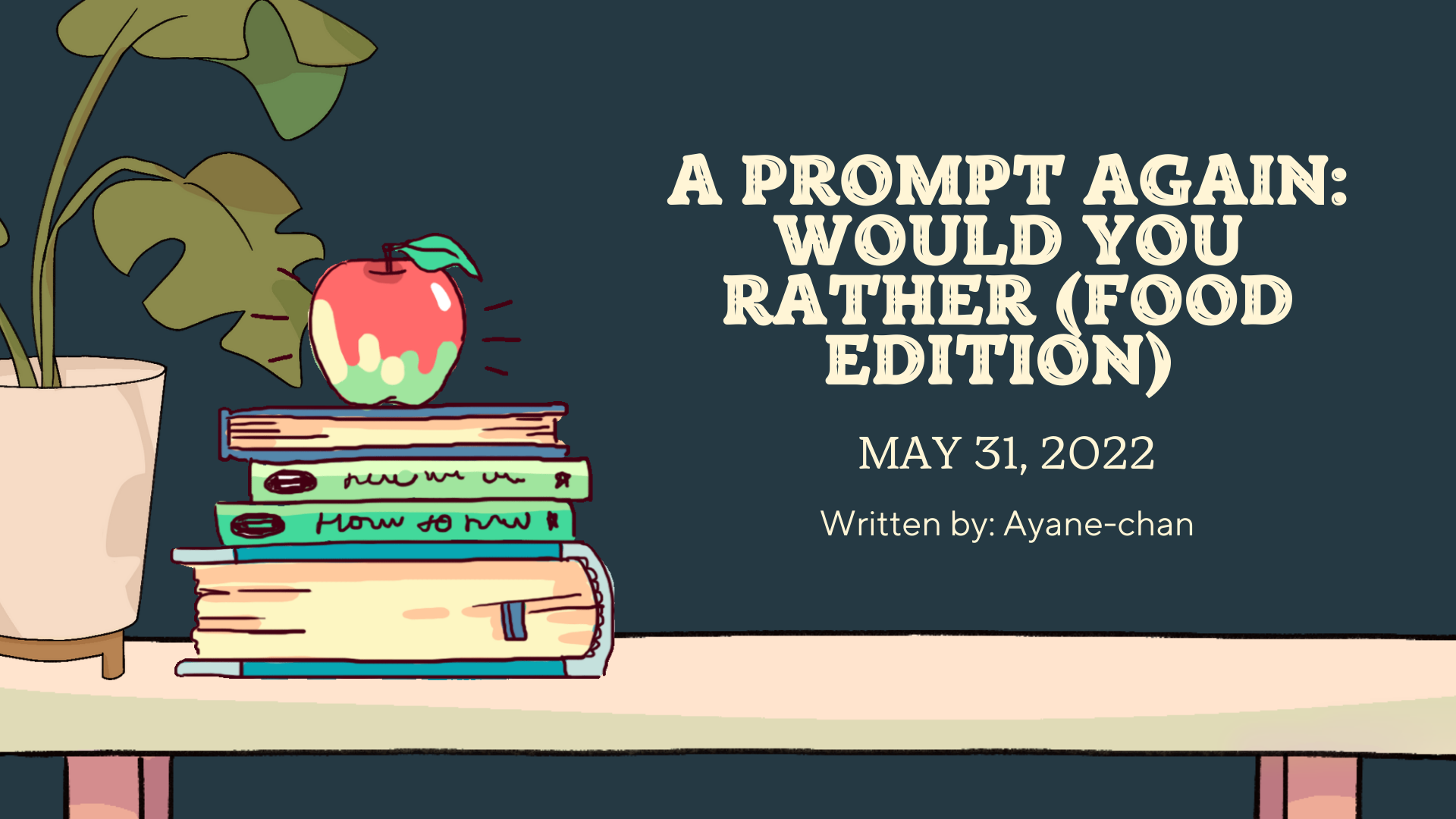 It's late for me to start typing my blog for today. Not that I'm busy and not that I'm tired but just busy daydreaming while sipping my coffee and staring blankly at the ceiling here in my room for half a day. Not that I'm going insane or there is something wrong with me. It's just the end of the month today, so I'm giving myself more rest from all the stress that I have got this whole month. This is my reward to myself for this month, just rest for a day. Since tomorrow will be another start of more grinding, I'll take this day as a day off from thinking about anything.
But of course, I can't waste a day writing. Why would I abstain from it if there is just a prompt which can save me out there, right? I read this one from Ate @Momentswithmatti in her article, "I'd Rather Have Chocolates, Pizza, Ketchup, Salt and Fries." It seems like an easy one and fun, so it triggers me to try doing it, too.
Okay then, let's skip the talk now and start choosing between these foods.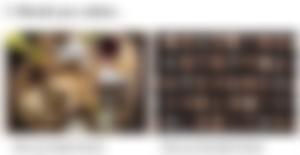 I'd rather give up cheese forever and I'm having no second thoughts about that. Chocolate is my favorite ever since I was a kid. No other sweet can ever replace it in my taste buds. Cheese, on the other hand, is not that popular with us. I'll just eat that if it is mixed in spaghetti and fruit salad. I'm not a fan of grilled cheese, either.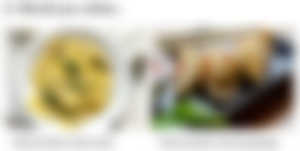 I don't even know what ravioli is. I'm sorry but I never saw this one in our place. It's also not popular with us. Is this even an Asian dish? I don't have any idea about this. If you know the answer, please tell me more about it.
But, oh well, dumplings! I can eat this only, but forever? Hmm, not sure, but if it is really the only choice, I'll surely choose this one. Actually, I have been eyeing this at a Korean Store here nearby. I'll be buying this for sure after I convert my earnings here to our fiat.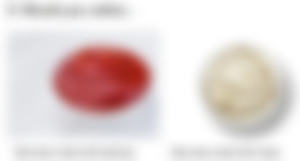 I'd rather eat in every meal with ketchup. It didn't say that ketchup only, right? Then that means, I can also pair it with the fried dishes and rice. Even if it is only rice and ketchup, I'll still go for it. I have been doing that since I was a kid every time that we didn't have a viand.
And, just weird facts about me, I suddenly crave this sometimes when I'm seeing it in our kitchen. I'll pour some in a tablespoon and eat it directly just to satisfy my taste buds. I don't know, but, is anybody here even doing this, too? Or, maybe it is just me. LOL.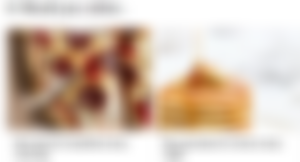 I'm never been a fan of pizza, so I can go for eating pancakes for dinner every night. Even if it is supposed to be eaten in the morning, I can take it. I'm a heavy eater in the morning, so pancakes couldn't make my tummy full or satisfy my hunger. While at night, I often just eat a little because I don't usually feel hungry. Pancakes are just a light meal, so I guess it will fit my appetite at night.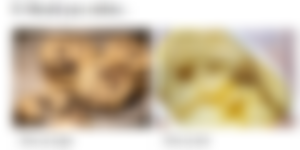 I have never been a sweet tooth ever since I was a child. I don't even put sugar or creamer in my coffee. I don't also eat candies that often, just once in a blue moon if I would just feel nauseous. Even if I love chocolates, it is also not that sweet. I often go with the Dark Chocolate where it's more bitter than sweet.
So yeah, I would rather give up sugar than salt. I like salty foods but not too much. Too much salt isn't also good for the health. I don't want to say hello to kidney stones yet.
---
It's another goodbye to a month again. We have done our best this month. With all that struggles to grind at the same time doing our priorities and responsibilities in life, we deserved a day off or just a time off for a while. Let your mind and body. Let it be free from all the stress and pressure that we are currently facing right now, so it can recharge to accumulate more energy for tomorrow.
Goodbye, May.
It's been a fruitful month with you.
Lead Images were edited from Canva

You can also find me at;