How are you all? I hope you had a good day.
May be things are not working out for us. Now a days Things are going very badly. You must have guessed a little bit from my title about what I'm writing this article about. Actually I have been in Lahore since yesterday. I was free so I came to Lahore for holidays. Today is my 2nd day here. And you know guys, what happened today???
A gang of robbers came into the house of my grandma. The robbers didn't enter the house directly but watched from outside for two or three hours. My cousin suddenly open the door Because he was in depressed due to some reason (about trading). That is why there was no sound of robbers when they enter the house. My aunt was in the room when one of the robber enter her room and he turned his gun to her first. My aunt screamed loudly. All the members of the house shocked that what happened to her. At that time, every robber enter every room and turned their gun to everyone.
Who are you ? My cousin asked one of them.
We are police and we've heard that you've weapons in your home.
My cousin found out they were thieves, not the police. Because of their get up it was clear from their actions.
We will not harm you But let us do our work with ease. One of them said.
They said to females, look down and My uncle started to grabbing one of the robber but he hit him with the back of the gun and pushed him.
You people take what you want but don't hurt anyone. My uncle then said.
The robbers tied the hands of all the men.
They locked the ladies in one room and men in another room. Two robbers were standing with gun on their heads. And the other robbers were stealing everything. They steal everything like gold, money, blankets, dresses, children's money box. Even the earrings worn by the women were taken off.
My aunt said to thief why you do this, please don't do that.
This is our obligation and compulsion, just silent, he said.
One of my cousin hide the mobile. He said to my uncle that I messaged someone of the family but my uncle refused that don't do this because they are in gun points and if you do this then one of them shot you. They also dacoit the house in front of my grandma. The robbers also brought them to his grandmother's house and tied them with the males. And dacoit every thing of their house also.
They almost stole 20 Lacs(11,754.33$) in my grandma house.
When the robbers left, my uncle call the others and told them that they had been robbed. All come here.
My other uncles come home and they fired in the air to alert others home.
After that the police comes home to investigate. And the investigation team also comes home to collect the finger prints of the robbers. But all of the robbers wear gloves except one. Hope that finders find his fingerprints.
Everyone is very nervous. The condition of house is very bad. Everyone is depressed here. Every few hours police come and investigate from the family members. I shared some photos of house.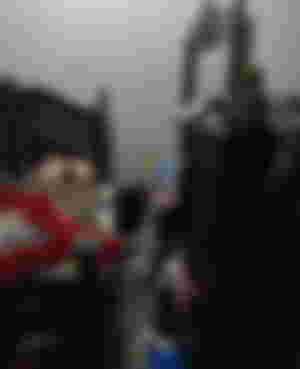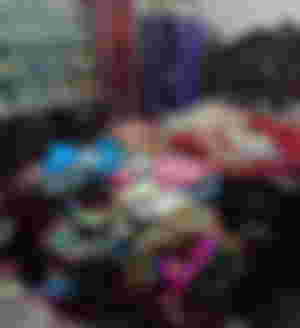 You all pray that robbers are found and we can punish them. Because they deserved.
You know One of the robber said to my grandmother that you are like our mother and we will not harm you.
Ohh Like seriously, they said to her mother and dacoit everything from mother's house.
May Allah protect us from such people and May Allah everyone keep safe and sound Ameen.
Hope so guy's everything will be right soon. insha'Allah
Also check their Articles guys, you learn something from their articles.
Stay safe, stay happy and stay healthy. Have a blessed night guys. :)
Peace......