Greetings Readers!!
I hope you are all fine and enjoy your day with full of happiness.
Today I'm telling you about a great teacher of my life which has taught me a lot in life. Yeah I told you about my father. He was a great magician in his time. But ALAS in Pakistan there was not a great platform for this field. My father has interesting in this field when he was in childhood age. He was also good in studies. He was also the topper of mathematics. Therefore he always guide my sister in maths. I mention my father a lot because me and my father relationship is like a friends. But after being so frank, I still fear my father. I respect him very much.
I remember when I was in 3 class my father did magic at my school. At that time obviously I was so little ,I'm happy to see magic.
One of my favourite trick of my father's magic is cards. The magic with playing card is more tough then other magic tricks. I remember my father words, he mostly said me that :
"The bigger the magic, the easier it will be, And the smaller the magic the more complicated it will be".
The big magic has to be done on stage mostly, but the magic with cards is mostly called street magic. When I was little, I used to tell my father that I want to eat Chocolates, you bring it by magic. I used to think that may be magic do anything. I thought that my dad could bring everything from magic. But as I got older I realized that the real means of magic is "clearance of hands".
I remember my father flying my sister in the air. And my whole family was shocked at that time. Because then we didn't know anything about magic. So that magic was new to the whole family. Anyone who saw that magic must have asked my father "How he did it?" And my father didn't tell anyone. Because magician never reveal his magic. I found out later from my father when one magician tells about the secret of his magic to another magician then He takes money to reveal his magic.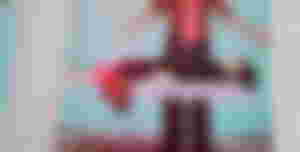 My father got international certificate of magician from Kuwait at his time.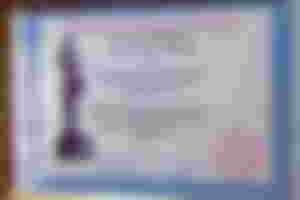 He got two certificates. But there came a time that my father give up from magic. In our country, this thing is considered very trivial. Magic is not given much importance in our country. That's why my father doesn't do magic anywhere now. He has sold half of magic equipment to another magicians, who was his friends also. This thing has a lot of values in other countries but not in Pakistan. Because in Pakistan magic is considered very small. My father still has a lot of magic stuff, sometimes he uses it. I also learned magic of such cards from my father, but I didn't do right. Now I have forgotten that magic haha.
There is some pics of my father when he doings magics. I take this pictures from my father magic albums. He saved all of his memories in album. Whenever a magician came in our home, my father show them pictures. I just take three four pictures because when I takes all of the pictures of my father then article will be so long. Hehe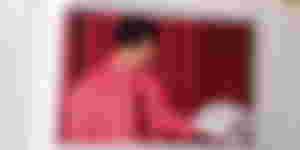 Anyways, I think that's enough to write this article. Btw I hope you like to read and enjoy this article.
Don't forget my sponsors guys, they encourage me to stay here and write articles. Thanks to all of my readers and sponsor's.
Stay happy, stay safe and stay healthy. Have a blessed day guys.
Peace.