"Middle class family; neither poor nor rich"
There are three types of people in this society; rich, poor and then there are the people we called middle class. Anyone who born into a middle class family must know how we balance our lives.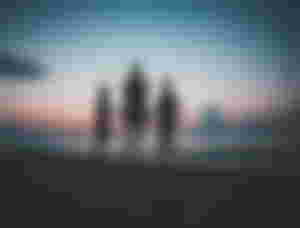 May be the upper class people throw away the soap when it is half but we middle class people put new soap on the old soap and use it. Lol

We don't throw away shampoo until the middle class family is completely satisfied that the shampoo is actual gone.

Our most expensive range is almost 20k to 30k mobile, 50k laptops etc

You know guys,we can take out even the soul of toothpaste. Hehe.

We can't buy some of our things right away. We have to wait for a better time to buy those things.

Our best ways to travel is not by plane but an AC bus or in a rent car.

We always first see the price of things before buying.
Well, by talking based on these facts, I may be refreshed your mood. Some of you must be doing the same.lol
I was not born with a golden spoon in my mouth. I have seen many troubles and losses at home since I was born. Mostly middle class people don't have a huge business but they want to do business. But one of the things about middle class people is that they don't take risks. Because they don't have enough salary to recover their losses.
One of the option that middle class people have is "Education". They want their children to read and write and get a job or become a successful officers. They want their children try to get as many scholarships as possible. Rich people become doctors and engineer on a private basis but get beaten up by people like us who do not have this option. We are told from the beginning that if we want to become a doctors or whatever, we have to become a self sufficient because our family doesn't have enough money to afford it.
Being from a middle class family does not mean that we are poor. Basically we are neither more rich nor a poor. We are the class of people who pay a lot of taxes but we gets less benefits. My family meets my needs according to their salary. Whoever I am today because of my family. Our parents work hard to provide us with a better life. No doubt everyone dreams high. These dreams may take time to come true but it is not impossible. We can have everything in this world but hard work, struggle and honesty means a lot.
I don't mean to hurt anyone by writing this article. I hope you like it. Thank you so much for your precious time guys. I hope you spend your day with full of happiness and prosperity. Don't forget to help others because this small act makes your day very peaceful. Also check the articles of my beautiful sponsors guys. You must learn and gain some knowledge from their articles. Thank you so much my dear readers and sponsors.
Stay safe, stay happy and stay healthy. Have a blessed night guys.
Peace ....