I hope that you will be fine, shine and enjoy your day with full of happiness. May you have productive day today.
I didn't know what to write today, Because words didn't come to my mind. Actually the beginning of yesterday and beginning of November was very bad for us. I woke up yesterday Morning, So bad news awaiting all of my family. And yesterday's incident is not going out of my mind. So I decided to write an article about yesterday incident.
What's the bad news???
A call came in my father's mobile that Areej died in a road accident. Areej was my cousin. She was just 19 years old. But she died in road accident. That was a shocking news for all of our family. Her college study trip was going to Kallar Kahar. Kallar Kahar basically the town and subdivision of chakwal in Pakistan where mostly college and schools prefer to take the trips of students. As they were returning from the trip, there bus had an accident with a truck.
It is said that the accident was due to the incompetence of the driver. The driver was asleep when his bus hit the truck. My cousin died on the spot because she had a brain injury. Some students and teachers were in critical condition. It was later learned that three more students had died and the teacher legs were broken.
I have a Goosebumps when I imagine this painful situation. Ohh it's too painful guys.
When her dead body came to home, everyone started crying loudly. Because no one thought that their daughter would come home like this. Worst still her brother had to leave for Dubai yesterday. His brother appealed to his boss for a two days late flight but his boss refused. He was waiting for his sister because he had to leave for the airport. But who knew that her dead body would come home, not herself. After her funeral, her brother left for the airport but his eyes were red with tear. Because she was his lovely sister and more closed to him.
People are so selfish. What would have happened if her brother's boss at given him two vacations. But his boss fire him. Therefore after funeral, he was going for Dubai with broken heart, with lose his sister, with lose his happiness.
Areej's mother condition was not good guys. Because she lost her husband a few months ago. And now the death of her younger daughter broken her. I just thought how could she manage everything. How could she bear this pain. How will she take care of her Children even she already broken. May Allah give her a lots of Patience.
Her elder sister was going to Texla(city) with her husband to attend the marriage. But this bad news waiting for them. When they arrived home, they cried loudly. Because no one know this situation.
Life is unknown, death can happen anytime. We don't even know if we will take the next breath or not. Forgive if you are angry with someone in your life. I pray for those who injured in this accident. May Allah heal everyone. May Allah patience to her family. Ameen
The last status of her, when she returned from the trip. Now only his memories remain.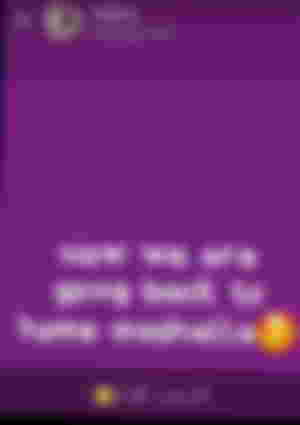 Also check my sponsors guys. I hope that you get some knowledge from their articles. Must read them. They are good writers.
Stay happy, stay safe and stay healthy. Have a blessed day guys. Don't forget to pray for my cousin family.
Peace....