Either one or the other!!
Greetings and salutations!!
I have read many articles where people select this and that options. And I have also written some articles about it. Today I thought to write an article on the same topic.
Before that, let me tell you that one of our writers of this site has been selected in the national team. And I am really happy to hear that my sister is on her way to a good destination. Congratulations @Bibijani01 .
Let me now come to my point.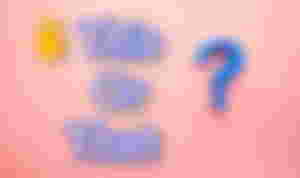 Whole wheat or totally white?
Wheat bread has been made in my house since I opened my eyes. No one in our house can eat flour bread everyday because it causes stomach problems. Sometimes I have to eat white bread outside in hotels but I am not fond to it. So I'm all about whole wheat lover.
Smoking or non smoking?
If it is said, "Cigarette is far away, I am also allergic to cigarette smoke" then it will not be wrong to say. Because I don't like smoking at all. Yes, I know a lot of guys my age smoke for fashion and to look cool. But believe me, they are leading their lives to death by their own hands.
I am such a guy that if someone is smoking sitting next to me in a bus or in a car, I forbid him to smoke. Sometimes I think that many people could be on the right path if these cigarettes are banned.
Curly hair or straight hair?
Maybe I would have curly hair if my mother didn't cut my hair when I was a child. Because my mom says that when I was born, my hair was very curly. But now my hair is straight. One disadvantage of straight hair is that it has to be combed frequently. And those who have curly hair, I think if they don't comb it every week, it won't make any difference in their personality. Haha isn't it??
Classic or modern?
I am not a modern guy but I do take care of my dressing. My dressing matches my personality. Yes, but I don't buy very expensive clothes, I have to check the tag of things before I buy anything. Middle class family is of classic level. I am not very conscious about dressing, I just buy what suits my personality even if it is very cheap.
Think before you talk or talk before you think??
Between the ages of fifteen and twenty, I used to speak first and think later. Often when I had a fight with someone, after the fight was over, I would have good answers in my mind. And I used to think that I wish I had given this answer during the fight. But now I think before I speak. Because we have control over words until we speak them, but once we speak them, we cannot undo them. A wise person is the one who thinks before speaking what he is going to say. Because words have the ability to kill others.
That's it!!
Thank you for your precious time. I hope you spend your day with full of happiness and prosperity. Have a good day ahead.
Lead image is taken from unsplash and editing by me