August 6, 2021
Yahooo! What a wonderful and surprising afternoon to each and everyone, earlier at exactly 8:30 in the morning I was visiting my account in read.cash to read more articles from random writers and to check my progress in this site as well. As I open the notification bell I notice "The RandomRewarder" who was upvoting me with such huge amount and I was like "HUWHAAAT?" That time I remember my twinny @Sequoia told me that random rewarder was an A.I bot also known as "RUSTY" which I commonly read from various articles. My heart was full of joy and gratitude with this great achievement. THANK YOU LORD💕 and for those people who appreciated my articles especially to my SPONSORS and UPVOTERS all of you guys are the reason why I kept on improving my self in writing.
No more intro's, fasten your seatbelts and let's get started💕
Today, August 6, 2021 is my Macky boy's most awaited special day, Yes it's his birthday!! (the fact that I am the only one who's too excited than him), yes I do have a boyfriend😁. I already mentioned this along with my previous article below.
https://read.cash/@Athaliah/my-ultimate-crush-my-first-heart-break-5e1e909f
This article is definitely dedicated to him. Macky is just his nickname I just love to call him that way. I'd like to bring to your attention of 10 fun facts about him.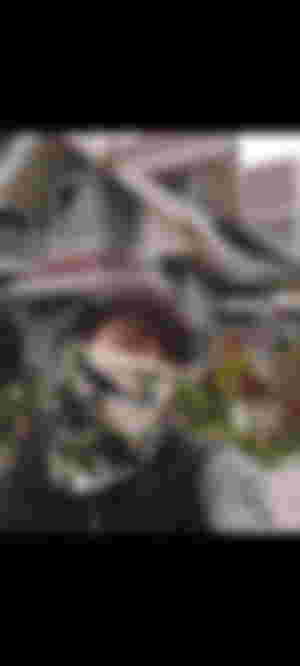 Michael Roi is his real name and He is a Christian.
He was named after Saint Michael an archangel, a spiritual warrior in the battle of good versus evil, while Roi was his father's nickname. Another fact is that he hates being called by his second name due to the reason that he just find it awkward.
2. He is my concrete definition of TALL, DARK, AND HANDSOME.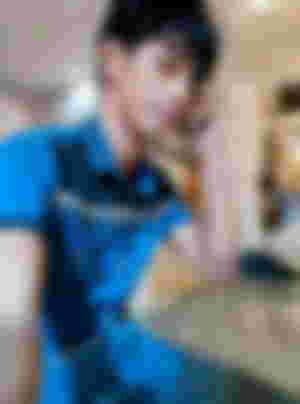 He was too tall with slender body, tanned skin really suits him well and I love it, He got the looks of course, he has pointed nose which is his biggest asset, small face, sharp eyes like an anime character as well as his hairstyle too. (Yeah your right his definitely my TYPE)
3.Multi-talented when it comes to music (singing, playing guitar, keyboard, bass, and drums).
He was the lead instrumentalist in our church, he's flexible to any instruments, he also loves to sang planetshaker soundtracks. Every girls watching him play would fell in love with him because he looks so attractive when he does that. (Sorry girls The victory is mine, I won his heart😅)
4.He is not fond with celebrations, that is why we dont celebrate any occasions that couples normally do. (Monthsary, weeksary, anniversary,etc) Some of you may find it boring but he had a couple of reasons to that.
5.He sticks with his own conviction. (Too hard to argue with)
I never had a chance to win over an argument with him because sometimes we dont have the same beliefs with a certain matter so I just humble myself and let him be, but if he notice me wearing an irritated face, he just find a way to apologize. (I think I won in that part😅)
6. He loves riding his motorcycle.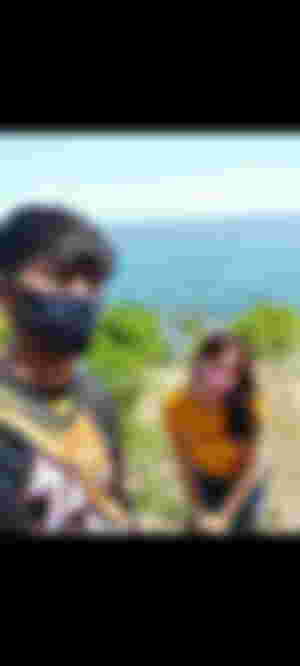 I got jealous over his motorcycle due to the reason that he tend to buy such expensive stuff to upgrade it, but that was before. I just finally realize that as his girlfriend my worth is far more greater than that. He started taking me with him on his travels. (Joy rides) and picked me up wherever I go. (Hatid-Sundo)
7. He is smart.
He always excel in school even though he used to have a lot of absences way back in his senior high days. He find it satisfying when I can't answer his out of the world questions and just laugh at me😑)
8. He loves anime (And so do I 😁💕)
His a huge fan of anime, he collects DVD's of One Punch Man, Bleach, Dragon ball, and Hunter x hunter and many more. He is also a die-hard fan of Killua Zoldyck. I also love anime but we dont have the same preferences when it comes to genres. Another thing also he loves to draw anime characters.
9. He loves online games and basketball.
He was a varsity player in our school. He loves to play mobile legends, call of duty, genshin impact, and many more, but I somehow advice him to be more responsible in using his mobile phone to avoid addiction, and luckily he was not against it.
10. He is a hardworking man
Yes, he was a hard working man, despite of his young age he was already conscious of the consequences of poverty, just so you know guys he's been there, at the age of 12 he never got a chance to enjoy his youth, he chose to help his father by doing part time jobs and selling empty bottles, plastic, and unused metals, just to provide for his family.
There you have it, I just mentioned 10 facts about him because I dont have enough time to write more of it, but Sooner or later, I'm going to publish an article on how we met which will be served as part 2 of this blog, just stay tuned.
Have a great friday, God bless you
Thank you for dropping by😘
Lead image credits to unsplash.com, the rest are mine.