My BF lost his earnings in an NFT game
Happy Sunday, read.cash fam! Howdy?
Some of you may know that my boyfriend was once a writer/user in read.cash but he was not active anymore in this site, because he was so busy playing NFT games. Earlier this morning he messaged me through facebook messenger with a bad and frustrating news. Well, the title says it all. And he wants to throw all his rants and disappointments so I suggested him to write all of his frustrations and send it to me instead haha, so that his complains will not go to waste lol. I tried to comfort him but he was acting cool and neutral despite of what happen. But after the church service we went straight to our house because my parents prepared and cooked some food for our lunch, and when we arrived he was so down and hug me at the back while saying" I want to cry". But I told him that it's okay to show off your feelings it will make you feel better, and after eating our lunch I let him hang out with his friends and play his favorite sport (basketball) for him to forget the frustration he felt somehow. I just don't want to see him broke down in tears.
---
My Boyfriend's POV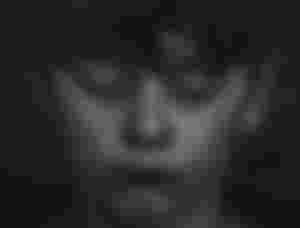 Yow, what's up? I'm pretty down tonight. It feels like my emotion was filled with sadness I can't describe this feelin. I can't let it out of my mind. And I need to write to remove this pain.. While I am writing this article, I hope that it would ease the pain I am feelin right now somehow.
Well, I played an NFT game.. Called Jobtribes, from playmining company. Though I didn't I spend a bunch of money in it. But time and effort is already an investment. also the internet we need to access the game is kinda expensive.
Talkin about the sacrifices I did while saving tokens from that game? Whews, It's just 4 months of playing. Exhausting day and night, sleepless and restless hours just to use up the stamina on time. Well, that game requires you to play every 5 hours, and to make it, you have to set an alarm so you can't forget about your daily tasks.
I even got my eye infected because of that game. My eye turned out red and it is like blood covering my iris. I was so worried that time, it's good that it was healed for several weeks of doing remedies. I grew a lot of acne.. Drained a lot of strength... Woke up every 3am and play at the nearby area where connection is strong.. But now, it's all finally done. I'm glad that it's done...
I don't need to drain and oppress my body anymore. I now had the freedom, sleep anytime I want... But. It's too sad.. Really it is. Things can't easily make my cry, but this game did the d*** thing I couldn't do. My eyes dropped some tears. For all the sacrifices I did... Everything just turned out into nothing. It's just a waste of time.
I guess if I am going to cash out those tokens and trade them for real money. It is about 20-30k php 500$ depending on the rate of the token. Last day it pumped up for about 250% from 1peso to 3.+ and higher.
Too sad I got banned for something, I didn't expect to happen. I had two accounts from that game, and try to cash out tokens from both of them simultaneously in single a wallet. I didn't know that it is against the rules of the game... So that's it! Goodbye.. So painful.. Sobra* Nakakaiyak po talaga.. Nanghina ako kanina pagtingin ko sa mga account ko na wala na.
Sayang ang pagod ko.. Di ko maiwasan magtagalog. Mas ma eexpress ko kasi nararamdaman ko kapag sa tagalog..
I hope you feel me too... It should be for my debts and new things.
Well, there's nothing I can do. I should just let the time heal me and accept the truth that it's already, vanished like a bubble..
---
Well, you already read his side and I can't help myself from whining because I've witnessed how much effort and time he exerted just to play that particular game, and he even planned how he will spend his earnings. I feel pity for him but I am certain that God has a purpose, and I know that there will be a huge surprise after his frustrations and dismays.
Thanks for dropping by!
Have a great day ahead❣️
Thank you dear sponsors!
Check them out!
Sayonara❣️
Lead image was taken from unsplash.com