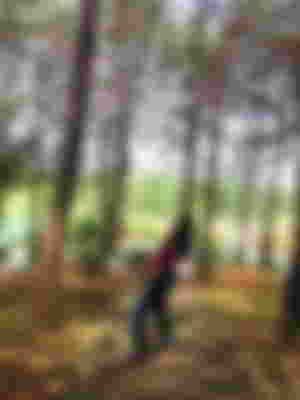 Kon'nichiwa min'na!
If you're wondering why I started greeting you all a japanese translation of HELLO EVERYONE! Though I am not a japanese, I just can't hide the truth of being an anime lover 😂. That would be your first hint of who I am.
Now, allow me to introduce myself. My nickname in this site (read.cash) "ATHALIAH" is not my real name actually, but I think this is not right time for you to know that. It's Biblical meaning is "The time of the Lord". In short, God's timing is perfect, He is never too late and early. That would be my greatest principle in life.
PHYSICAL FEATURES
I'll give you a hint on how do I look like. I'm 21 years of age, my height is 5'4 ft and I weighed around 48 kilograms. I have a lighter skin complexion. I do have black, straight, and long hair. Black is my eye color. Actually i am not good at describing myself but just bear with me.
CHARACTER
I belong to a very conservative family who values the essence of humility and discipline. I am just a simple maiden who loves boys stuff and hates girly things. Yes, indeed I am not a princess-like character in a movie that other boys dreamed of, but unfortunately, I am just a typical boyish type girl who wears oversized tshirts, rubber shoes, and jeans rather than sexy and bodycon dresses, heels and mini shorts and skirts. You can't blame me I just feel comfortable in it. In dealing with other people, i could say that I am so polite when meeting a person for the first time but when I get to know him or her better I can't help myself but to show how lively I am. Being weird and funny is what others usually describe me lol, maybe?. A lot of people also say that I am good at hiding emotions, well maybe its true that people who smile the most are the saddest.
HOBBIES/INTERESTS
In terms of personal interests, I do love to cook and I am a vegetarian. Singing, painting and drawing is my passion, and lastly sports brings me so much fun and memories when I was in high school. I've been playing volleyball for almost of my high school including my senior high years, like 6 years in total. I love pets, actually I have a pet dog named BUTCHOK my father named him that way and its sounds weird but I get used to it now. I enjoy listening to Christian songs and I am into rom-com animes. Writing as well is my favorite thing to do even though I needed a lot of improvement but still I believe that practice makes perfect, and for me writing is like a shallow box where I put all of my hidden thoughts, pain, rants, and all the words I never had the chance to say. Okay, no more dramas!
DISLIKES
It is normal to hate something or someone. In my case in terms of personality I hate selfishness and greediness. I have a ranidaphobia which is the fear of frogs and toads, whenever i saw frogs my heart is racing faster, and when it gets closer to me I can't help but run. Frogs are kinda weird and slimy they look like an alien who jumps towards you, I'm sorry dont judge me hehe.
I guess that would be all for today, you already know the half-truth of my life hehe, I decided to write this as my first article since I am a newbie here and I want all of you to know me somehow, I hope we'll get along nice meeting you. To whoever is reading this have a great day and God bless!
Please disregard the grammatical errors hehe.
Lead image credit from unsplash.com