As we all know bitcoin is limited in numbers. Currently almost 80% of the total Bitcoin supply is mined by the Bitcoin miners and it is considered towards looking at the mining difficulty, last Bitcoin will be mined in 2140. In this article we're going to take a look at distribution of total Bitcoin supply.
According to the research by the chainalysis , majority of the Bitcoin supply is held as a long term investment, around 60% Bitcoins are under licence custodians. From the results of the Bitcoin distribution, it is found that it is similar to the gold distribution, that's why the term already defined for Bitcoin i.e 'Digital Gold' is happens to be right.
Simplified Overview

Around 60% of total Bitcoin supply is held by licence custodians i.e VSPAs. This amount is considered as long term investment.

20% of Bitcoin supply hasn't moved from their current set of address in five years or long. This amount is considered as the lost bitcoin, worth around 3.7 million USD according to the current pricing.

And after all these distribution, 19% of Bitcoin of total mined left which is moved frequently, specially on exchanges used for active trading, this percentage worth of 3.5 million USD Bitcoin. 

And remaining Bitcoin are  still to be mined which worth around 2.4 million. 
Bitcoin Trading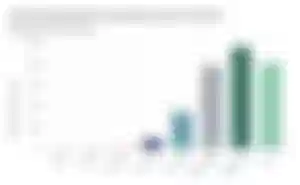 Currently 3.5 million USD worth of Bitcoin in trading. After analysing the trading segment of Bitcoin supply it is found that 96% of the total trade is carried out by the retail traders and professionals move the bulk volume. Here retail traders means the trader who deposit less than $10,000 worth of Bitcoin on exchanges. 
And it is found that the maximum 340,000 are active weekly traders in this year (2020)
Total Bitcoins Held In License Custodians
According to the chainalysis 60% of the total Bitcoin supply is held under the license custodians. Licence custodians means the Virtual Asset Service Provider or VASPs, this includes multiple exchanges. The total worth of this amount of Bitcoin held on VSPAs is around 11.3 million USD. Coinbase alone hold 1 million USD worth of Bitcoins. 
This information provided by the analysis report of the company pour the fuel on the fire for those who believe there's too much centralisation in crypto space.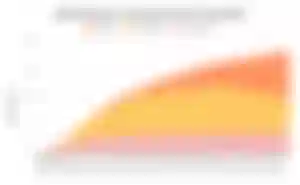 So this is the distribution of total Bitcoin supply, hope you found this article informative. 
Subscribe me, upvote if you like my article or boost this article to reach out more people.

Thanks For Your Time...!!