Television of my time
Hello my dear friends of read.cash, I hope you are well and happy. I'm really not well today, but I don't want to talk about that, I'll just talk about my childhood memories.
In my childhood I watched a lot of television, well, what my parents allowed me to watch. I remember watching Courage the Cowardly Dog, as well as animations that my mother used to watch, like Candy Candy, Heidi and Marco. Writing this I also remember watching a TV series called Xena the Warrior Princess. As you know these days I have been with my parents, so I have shared a lot with them, this sharing has also brought back memories, so today I bring you some memories and current things I have been watching.
I remember that the show I liked to watch the most was Dragon Ball. I liked watching it a lot because my brother was with me. There was a time when we got along very badly, so I would look forward to Dragon Ball time so I could share with him. We would always sit together, sometimes some neighbors would come over and watch Dragon Ball with us, it was a lot of fun.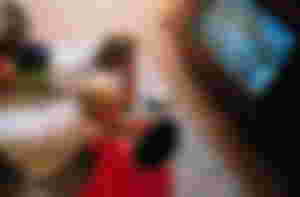 Dragon Ball is a series illustrated and written by Akira Toriyama. It's one of my favorite childhood series. It is about the life of a little warrior named Goku, he is a different race from humans, he is a saiyajin, as time goes by Goku grows and becomes more powerful. In this series there are some spheres which have magical powers, when you gather them all together a dragon comes out that grants wishes, hence the name of the series. In total there are 7 dragon spheres, to identify them each one has different numbers of stars.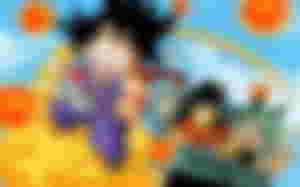 Many villains go after these spheres to have more power, but our saiyajin protects planet Earth from these villains. Goku used the spheres many times to save humanity and his friends. In other words, this story revolves around Goku's adventures and the development of his life. I think it's one of the few series I've seen where they show the character from child to adult, he even gets married and has a family. They also go through when his two sons grow up. It's quite a developed series in terms of the family that Goku has, how he goes from being totally alone to being surrounded by people who love him.
One series that made him have a lot of friends was Inuyasha. That series was quite popular so we would always talk about this series. I remember watching it on TV with a friend, she would watch it at my house, she didn't miss a single episode. The chapters on TV were always random, so it was hard to follow the story, until my brother was able to download many episodes on the internet and gave them to me, but they were not complete, anyway that helped me to be able to follow the story. At that time my brother was in college and he was selling records with series. Since we had internet, he would download whatever he was asked for and then he would sell it at the university, to have some more money.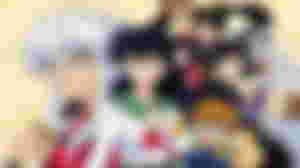 Inuyasha is a series written and illustrated by Rumiko Takahasho. This series takes place in the present and ancient times. In the current era we have the main character who is Kagome or translated to Spanish as Aome.
As in Dragon Ball, in this series there is a magic sphere, the difference is that this sphere increases the powers of whoever uses it. This series takes place in the life of Kagome being a student in the present time and she has certain powers that make her travel through a magical well that take her to the ancient times where she meets the protagonist Inuyasha, who is a half-demon man. The magic sphere is called Shikon's Pearl, in the first episode Kagome accidentally destroys it, causing it to fragment into a thousand pieces and scatter all over the world.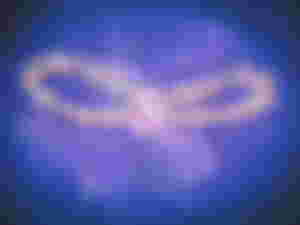 This started Inuyasha and Kagome's adventures searching for the Shikon Pearl fragments all over the world. In these adventures they make new friends and they all have a common enemy which is Naraku, who is also looking for the pearl fragments to become a real monster. This series also develops the life of Kagome, Inuyasha and their friends, from how Kagome went from being a normal student to a magical priestess with healing powers, to where they have children.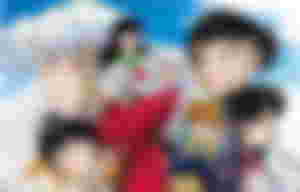 Currently there is a new series that deals with the children of the main characters of Inuyasha... Now that I am "adult" and I have better internet, I have downloaded all the chapters of Inuyasha, so I already know everything that happened, currently I am watching the series of their children, but I don't like it, it is more current, but the story goes like very fast and they solve everything in one chapter, each chapter is different from the previous one, even though the difference of the years of creation is much and the drawing is better, really the story is not very good according to my opinion.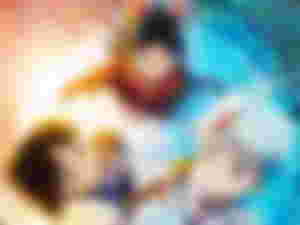 Thank you my dear follower for having reached the end of my article, I hope you liked it. Remember you can follow my sponsors to read their wonderful articles.
Oh and I have a good news, my earnings on read.cash have been a bit stable, so I have become a sponsor, now you know you can also follow the wonderful people I sponsor.
@Frankmart @daring-celt @Jher0122
See you in the next article! ❤️ 
All content is original
Greetings from Venezuela😊❤️