Television of my time 2
Hello my dear friends of read.cash, I hope you are well and happy. As I told you in the previous article, I am not well, but I don't want to talk about that, I will just talk about my childhood memories.
Sailor Moon and Saint Seiya
We all once dreamed of being a powerful warrior and becoming Sailor Moon or being a great Zodiac Knight. These are series that I watched alone or with my brother, although these moments were not as exciting as watching Dragon Ball. I don't really remember much about these series, the one I remember the most is Saint Seiya because I have a video game of this series, but I don't remember any chapter, although they are on my list of series to rewatch hahaha. Yes, I'm rewatching the series I used to watch when I was young, I'm interested in knowing the story, the changes in the characters and the ending, I want to know how they end! Oh, I know they can have really bad endings, but I want to take a chance.
You know I'm drawing, so I want to do several stories. I've been studying how they did comics before and how they do them now, I don't want to make mistakes, I want them to have a good denouement and a good ending.
Sailor Moon is a manga series written and illustrated by Naoko Takeuchi. The series became very popular for being a group of magical girls fighting against evil. In my opinion, it is one of the first series I saw where all the main characters were women, yes there was a man, but the focus was more on girls with magic.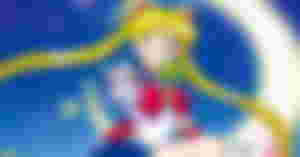 These magical girls use their powers which make her change the appearance of her costume into a sailor uniform, but not only did she do that, this was a visual feature, the Sailor's magic have a link to a star power. These stars are connected to a part of their being that gives them unique elemental powers. They possess two identities, that of being a student and that of being a warrior.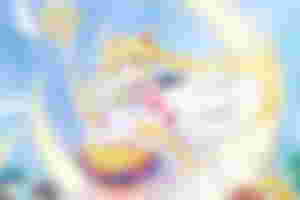 The main character in this series is Usagi Tsukin, who is Sailor Moon, she has 4 friends who are the other Sailors: Sailor Mercury, Sailor Mars, Sailor Jupiter and Sailor Venus.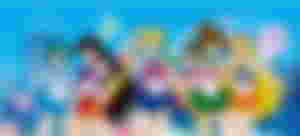 Unlike this series is Saint Seiya or the Knights of the Zodiac, which is a series of a group of young warriors, which are called "knights" or "saints". This series is illustrated and written by Masami Kurumada. The main character is Seiya, who wears the armor of Pegasus. These warriors fight alongside the Greek goddess Athena to protect Planet Earth from evil. Each knight uses his energy which is linked to the universe, which is the cosmos, his special fighting techniques and armor are inspired by the constellations.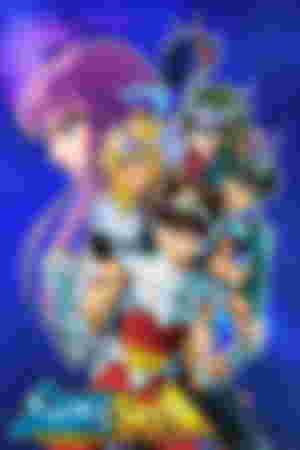 There are several knights such as the bronze knights, the black knights, the knights of the abyss, the silver knights, etc, etc. The characters that develop alongside Seiya are: Shiryu of the Dragon, Hyoga of the Swan, Shun of Andromeda and Ikki of Phoenix.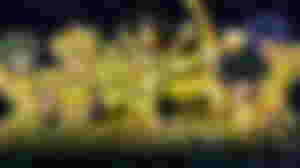 I have watched many series around my life and will continue to watch many more, I really like them and they distract me. I am currently watching two series that are quite long which are One Piece and Naruto. Naruto is divided into two parts, the first part is 220 chapters and the second part is over 500 chapters, I am already on chapter 160 of the second part. One Piece has more than 1000 chapters and has not yet finished the story. I started watching these series with my brother, but when he left I stopped watching them, now I am watching them again with Luis, so I will know the development of the story and the characters.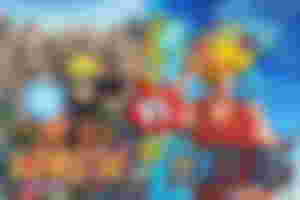 If you like this topic I will continue talking about these series in a few articles, I don't want to bore you just talking about Japanese animated series.
Thank you for reading my article my dear follow, I hope you are very well. Remember you can follow my wonderful sponsors, you can also follow the people I sponsor, I left their names in my previous article. Have a happy day
See you in the next article! ❤️ 
All content is original
Greetings from Venezuela😊❤️
@rebeysa85 I can't lie, here's the article