Little Mily Victoria
Hello beloved read.cash community, how are you today? I hope very well, in spite of everything that is going on around me I am fine, or I try to be fine, I don't want to let negative things affect my rhythm of life.
Today was a wonderful day, like every day. Previously I had already told you about the new baby that came to the family, a beautiful, calm and healthy girl. It is amazing to see how every day she grows and changes much more, children grow and change very fast and sometimes we don't realize that because we are focused on something else...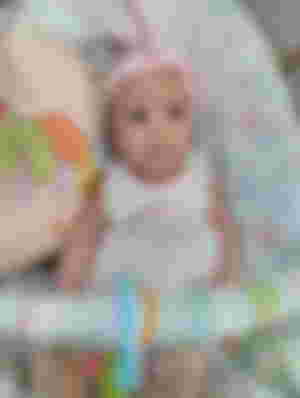 This beautiful little baby is called Mily, and she is very quiet, she is already one month old with us, she celebrated her first month on July 15th, so it has been very happy and full of care for her, we hope she keeps growing beautiful and healthy.
Today Monday, July 25th, the little girl was presented in the church, that is to say, we went to mass, we enjoyed there a sharing and some little baptisms, not only Mily's, there were many beautiful children with their families, children who were also going to receive the blessing.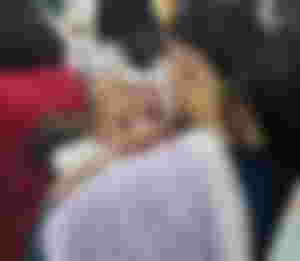 After the mass and the baptism, the priest gave all the children who had attended cookies, lollipops, chocolates, etc., the children left the church even happier with their blessing and the snack.
It was a fantastic mass, I had never seen that priest before, he is quite nice and his mass is quite good.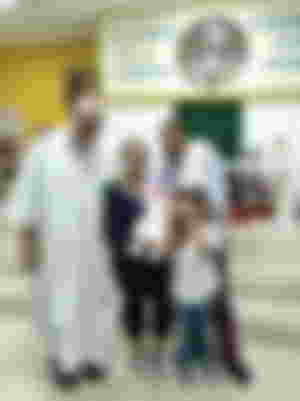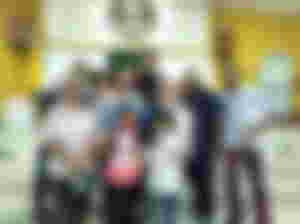 After church we went to my sister-in-law Rosi's house, where a nice snack of cookies and coffee was waiting for us. My sister-in-law can't drink coffee or eat chocolate cookies, but she can drink chamomile tea, so that's what she did, and she ate cookies that didn't have chocolate in them. It was a great sharing.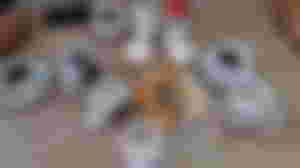 We were almost all there, only Luis' older brother and my mother-in-law were missing. My mother-in-law is traveling and my brother-in-law came home very late from work, he was tired and didn't have money to attend mass or my sister-in-law's house.
We really enjoyed being at Rosi's house, the last time we went was for my sister-in-law's birthday which was on Father's Day itself and we had also gone to meet the little girl. I wrote about this special day here
At the mass everything went very well, and the sharing was not only about cookies, we also talked about music, sang, danced and watched movies. My sister-in-law Rosi told us that she could already sing, but not much, she is still resting, the good thing is that the school classes have come to an end, all the children are on vacation, so she will start her job as a music teacher in September, so she will be able to rest enough to be ready to teach.
When we decided to leave we were invited to lunch, so we made a big lunch where we all collaborated, it was quite economical, but we all contributed some money, we are not all economically well, it is quite difficult to earn money and buy things, because every day things are more expensive, but that is another topic.
This day was fantastic, I really like it when we get together with the family, because we talk about the good and bad things and we help each other if someone does not see how to get out of a problem, but that is what the family is for, to love and support each other.
After all this good, something bad happened, but it is not so serious. When we were on our way to the motorcycle, a car unintentionally threw it to the ground, this car was parking but was not careful, which made the motorcycle fell and scraped, but all its working fine, luckily we were not on the motorcycle at that time, so we lifted the motorcycle, checked and then we left, the motorcycle is fine, only the paint was damaged, and the most important thing we are fine, we are exploring about other projects to be able to have money.
Thank you very much my dear friend from read.cash for reaching the end of my article, I hope you liked it, really thank you for continuing to read them even though I have not been able to be so often writing here.
See you in the next article!
All content is original
Greetings from Venezuela!
Monday, July 25th