Is it a good idea for children to drink coffee?
Hello my dear friend from read.cash, I hope you are having a great day, I hope to get back to writing more often here, but it has been a little complicated for me.
Regarding the title of this article, I'll be very honest with you... No, it's not a good idea for kids to drink coffee.
That's all my article for today, I hope you enjoyed it.
See you in the next article!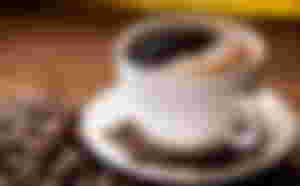 Ok, enough jokes...
Coffee is really delicious, more than 90% of the people I know, like my friends or relatives drink coffee. But, why does this happen, why do we see coffee consumption so normal, do we know all the complexities that drinking coffee brings?
Ok, as I said at the beginning, I will be totally honest, everything in excess is bad. Drinking large amounts of coffee daily is bad, alcohol in excess is bad, oils, meats, carbohydrates, etc., etc. all of this in excess is bad.
Many different types of "legal and illegal" drugs exist and surround us. Alcohol, cigarettes, caffeine, marijuana, cocaine, headache pills... Some of them we consume and others we don't, "because they are bad for us", we just like some of them and not others.
Alcohol in excess damages your liver, cigarettes damage your lungs, coffee increases your blood pressure, but in this article I want to talk about the consumption of coffee in children, so I will try not to go on so long about it.
We are told that coffee has "many benefits", like it makes you feel more energetic or takes away your headache, but what it really does is to stimulate the nervous system, making it increase the level of alertness, giving a false sensation that we have more energy or we feel that it improves our mood, but this is only for a while, when the effect of caffeine ends, we will feel again without mood and without energy or worse.
So... Why do we give coffee to a child?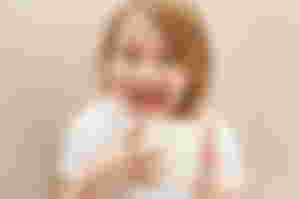 Children are usually very energetic, increasing this dose of energy can cause problems in their heart, hyperactivity, low concentration, apart from the fact that caffeine interferes with the absorption of calcium in the body, and as we know, having a good amount of calcium in the body is essential, especially for children because it helps them in their development, in the growth of their bones, in the strengthening of their teeth, calcium allows their heart to stay healthy.
So why do we give our children caffeine, as I said coffee can interfere with the absorption of calcium in the body and a diet lacking in calcium can cause the child a bone deformity, brittle bones, etc, etc....
Currently in my country it is quite expensive to buy dairy products, so many families have lowered the consumption of milk in their homes, right now milk is a bit expensive product for most people. I know I have previously talked about Luis making me delicious coffee with milk and cinnamon, but it is not every day, but we are buying milk once every 2 months and it is just the two of us, so our milk consumption is not much, however, the expense is quite a lot.
Currently the price of powdered milk is around $6 to $12, maybe more, just for a medium package of 300 grams. We are talking about the minimum monthly salary in the country is $3 or $4, that is to say, not even with the minimum salary can you buy a package of milk.
The price of a package of coffee of 200 or 250 grams ranges from $2 to $4, yes it is much cheaper than milk, but not because it is cheaper we should give our children coffee. Cigarettes in several places cost you 2 x $1 and that's not why you will let your child smoke, right?
Let's remember or investigate what are the benefits or what are the harms of coffee consumption, we know that if in an adult coffee consumption is dangerous, imagine in a growing child. According to some places I researched on the web, coffee is a diuretic, which means that it helps the body to get rid of water, this makes us go more times to the bathroom, another of the fatal things about coffee is that it increases acidity in the stomach, this could damage the stomach lining and cause indigestion, also coffee is one of the main causes of increased blood pressure
So, I repeat, why do we give coffee to our children?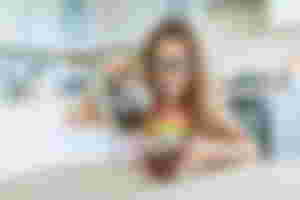 Maybe you will tell me "everyone does with their children what they think is best", and that is fine, I do not argue, but if we are giving poison to our children and we are aware of that, we must stop it before it is too late.
You can also tell me "but don't give coffee to your children and that's it", ok perfect, I will not give coffee to my children in their growing stage, because I have researched and I know it is wrong, but not all people know the problems that coffee consumption can have for both adults and children.
I currently have no children, no nieces or nephews, and no younger siblings, but why do I worry so much about them?
I will answer this question in the next article, since this topic has become quite long.
Thank you for reaching the end of my article, I hope you liked it. Tell me what you think about this topic and if you think it is convenient or not to give coffee to a child. In the next article I will tell you other things. Remember that you can go through the articles of my sponsors, you can also visit the people I sponsor, I will try to sponsor 2 people every 15th or 16th of the month, as long as it is within my possibilities... I hope you enjoy your day! Bye
See you in the next article! ❤️ 
All content is original
All images were downloaded from the web
Greetings from Venezuela😊❤️