Carrot Cake
Good morning, precious people of read.cash, how are you today? All these days I've been writing, but I haven't posted them because I haven't had internet, so I'll put the dates of the articles at the time I wrote them, until I'm fully updated. I start with this one
I know you will tell me that it is already Wednesday or Thursday, but this is Sunday's article... Sorry for not being able to upload it on the corresponding day.
At the beginning of December Luis made his first carrot cake. We had never made one before, usually our cakes are made with chocolate. This year has been a year of new things. In this year I made for the first time a lemon pie and then I made a passion fruit pie; It is the year in which I have written the most and earned money for writing; I went out to buy gifts with my parents and enjoyed their company, for many years we had not gone out like this as a family; It is the first time I bought so many gifts for my mother; For the first time I participated in a big raffle, although I did not win; Luis made for the first time a delicious Ratatoullie; And it is the first time I earned $100 without having to work for 7 to 10 hours a day.
It's a year full of craziness, but also a lot of help. Thanks to everyone who has been with me from the beginning and thanks to the new people who have been commenting and reading my articles.
First Carrot Cake
As I told you, we always make chocolate cakes, but since it is a year of changes and new things, we made a carrot cake. It turns out that we have a great friend who has a birthday at the beginning of December, she is not really a friend, she is the mom of a student, but she has become our friend and helps us in any way she can. She is a great person, so we decided to get her something special for her birthday. She eats very healthy, her food is low in fat and sugar, the days she allows herself to eat sweet things is on birthdays. Although she likes sweets a lot, one of her favorite desserts is carrot cake, so we decided to make a carrot cake for her.
We had never made one before, but we loved the result, so much so that we will make a carrot cake again for Christmas.
I don't have pictures of the process or the result, who was making the cake was Luis, I was working on read.cash, but oh oh... An accident happened, Luis had accidentally cut his finger, so I had to leave read.cash for a few hours to help Luis to make the carrot cake.
We were able to make this gift thanks to read.cash, at that time the only money we had was made by me writing articles. So we bought the necessary ingredients because our budget was low.
I didn't make the cake, I just helped Luis with some things. So the exact recipe I don't know, he mixed two different recipes, so I will try to guess a little bit what he did. I will leave the recipes in a link at the end.
Luis had everything measured, he only needed to grate the carrots and start mixing everything, so I took care of that. I washed the carrots and removed the skin, then I grated them.
The ingredients for the sponge cake in the first recipe are:
260 g (2 cups) of wheat flour

2 teaspoons of chemical yeast (Royal type)

1 teaspoon of baking soda

1 teaspoon ground Ceylon cinnamon

½ teaspoon ground nutmeg

¼ teaspoon ground allspice

¾ teaspoon salt

400 g (3 cups) grated raw carrots

120 g (1 cup) chopped walnuts

75 g (½ cup) dried cranberries (you can also use raisins, prunes, currants, raisins, sultanas... according to preference)

240 ml (1 cup) of mild olive oil

150 g (¾ cup) white sugar

165 g (¾ cup) brown sugar (if possible, light brown sugar)

4 eggs (L)

2 teaspoons of pure vanilla extract
As it is a low budget cake we use wheat flour, baking powder, cinnamon powder, salt, grated carrot, oil, powdered sugar and eggs.
The second recipe says we added sweet pepper and ground cloves. We did not add these things either, we did not have many ingredients.
The sponge cake
In a bowl, sift the dry ingredients, i.e. wheat flour, baking powder, cinnamon and salt.
In another bowl, beat the eggs with the sugar at medium-high speed until a slightly dense mixture is obtained. While continuing to beat, add the oil until a homogeneous mixture is obtained. Add the dry ingredients to this mixture and beat by hand until all the ingredients are completely integrated. Then add the grated carrot, mixing again by hand, but this time in an enveloping way.
We grease our cake pan and add a little flour, to prevent the mixture from sticking to the cake pan, we do not have baking paper or removable pans.
We used a 18 cm cake pan but it had to be high, we wanted our cake to be a little high.
We added our mixture in the cake pan and put it in the oven for 30-40 minutes at 180°C.
When the cake was ready, the whole house was impregnated with cake, I love it when that happens with desserts. We let the cake cool completely to room temperature, then unmolded it.
When the cake pan was cooled, we put the cake back in there, wrapped it completely and stored it in the fridge until the next day.
Decoration of the cake
In the morning we took the cake out and placed it on a rack to decorate it. The recipes call for Cream Cheese Frosting, but we didn't have enough money to buy cream cheese, so we made a simple topping with powdered sugar.
Our cake turned out simple but tasty. With a small part of the same mixture, we made a super small cake, just to test if it was delicious or if it turned out bad. Well, it was delicious. I do have pictures of the small cake hahaha.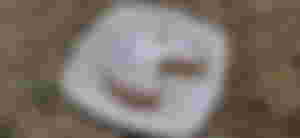 Note: If I'm not mistaken, Luis put less sugar than it says in the recipes, he didn't want the cake to be so sweet. We like sweets, but not the cloying ones.
Note 2: The birthday girl and her family loved the cake, she was very happy for this detail.
Note 3: The cake was fluffy and low in sugar.
Anecdote: We don't have a car, we have a motorcycle, and even though we've had it for more than a year, it still scares me a little bit. So I always hug Luis, I never let go of my hands, much less check my phone while we are on the motorcycle, I don't know how many people do that, it seems totally crazy to me. Until Luis parks, I don't let go hahaha. But that day we had to carry the cake somehow, so with one hand I grabbed Luis and with the other hand I grabbed the cake, but I rested the plate where the cake went between Luis's back and my belly, I was really scared, I hurt a little bit the tendons of my hands and fingers because I was doing too much tension in an uncomfortable position and this for a musician is terrible. When I got to the birthday girl's house I couldn't move my fingers properly, so I couldn't play the guitar. It was a bit of a crazy adventure for me.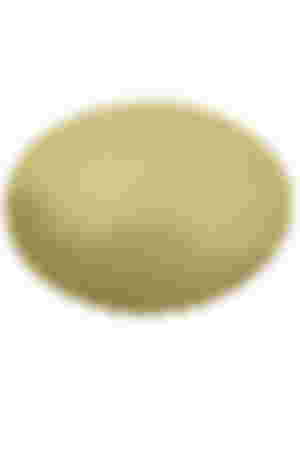 The plate the cake was on has petals all around it and this was digging into my forearm, it really hurt me.

Recipe links:
https://pemberleycupandcakes.com/2013/10/03/carrot-cake-with-cream-cheese-frosting-tarta-de-zanahoria/
https://canalcocina.es/receta/tarta-de-zanahoria-con-cobertura-de-crema-de-queso-carrot-cake-with-cream-cheese-frosting
Thanks for making it to the end of my article, I hope you liked it. You can leave a link and a comment and that will make me happy. That's all for today "Sunday".
Remember to follow my wonderful sponsors, I know they have articles that you will love.
See you in the next article! ❤️ 
All content is original
The photos were taken by me
Information obtained from the web is indicated.
Greetings from Venezuela😊❤️