Eng| Title: Tropical - Series: Macaw || Esp | Título: Tropical - Serie: Guacamayas
In the year 2020 before leaving my native country Venezuela, I decided to start a series of Macaw collections; at the same time I decided to paint them in my own style, paintings full of life, light and color.
I hope you like it.
En el año 2020 antes de salir de mi país natal Venezuela, tomé la decisión de comenzar una serie tipo colección de Guacamayas; a su vez decidí pintarlas a mi estilo, pinturas llenas de vida, luz y color.
Espero les agrade.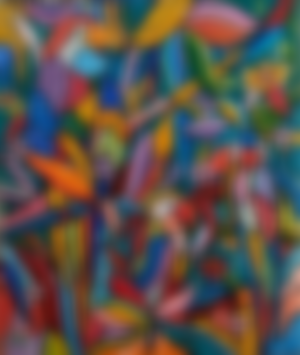 TECHNICAL DATA:
Technique: acrylic on canvas. Size: 70 x 60 cms. Year: 2020. Author: María Lorena Carrero. MACARRÉ 🎨
FICHA TÉCNICA: Técnica: acrílico sobre lienzo. Medidas: 70 x 60 cms. Año: 2020. Autora:María Lorena Carrero. MACARRÉ

I started the game of colors in the process of assembling three macaws in their unique and exclusive environment, had begun life, light and color that attracts to fall in love.
Comencé el juego de colores en el proceso de armar tres guacamayas en su ambiente único y exclusivo, había comenzado la vida, la luz y el color que atrae para enamorar.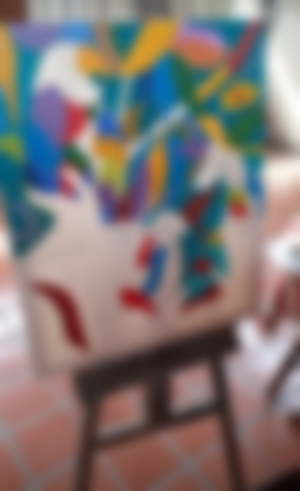 This was my working place, where my creative muse was carried away by the song of the birds and the soft morning light.
Este fue mi sitio de trabajo, donde mi musa creativa se dejaba llevar por el canto de los pajaritos y la luz suave de la mañana.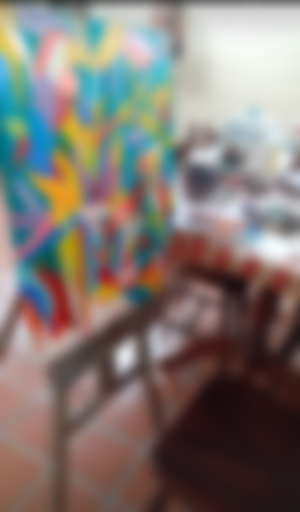 And my work was acquiring the shape already drawn and painted in my mind. TROPICAL forest full of color and warmth.
Y mi obra iba adquiriendo la forma ya dibujada y pintada en mi mente. Bosque TROPICAL lleno de color y calor.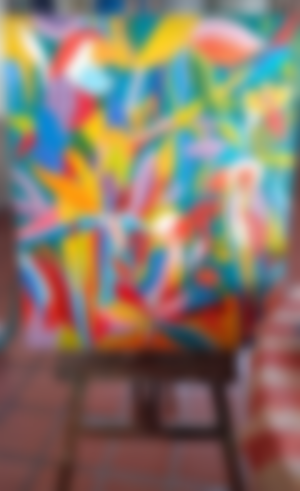 This is how it turned out, with its warm and cold colors in defined contours, highlighting every detail I wanted to add. Three dimensions to play with.
Así fue como quedó, con sus colores cálidos y fríos en contornos definidos, destacando cada detalle que quise aportar. Tres dimensiones para jugar.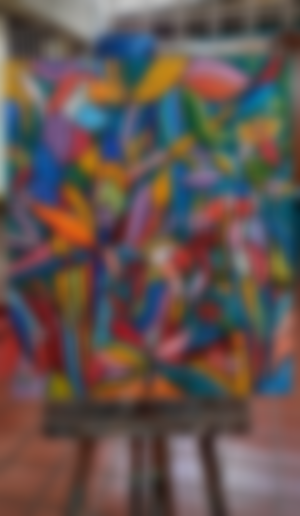 If you want to know a little more about my artistic evolution, I invite you to follow me on my networks:
Si quieres saber un poco más sobre mi evolución artística, te invito a seguirme en mis redes:
https://www.instagram.com/?hl=es
https://www.facebook.com/macarre147/?ref=pages_you_manage
https://nftshowroom.com/artemacarre/gallery
https://arte-macarr.creator-spring.com