She chose me than her mother
Hello my fellow readers, today is third sunday of month of March. How time flies so fast and month of March will end sooner. And we remember that Sunday is the day which is rest day. I was not able to create another article yesterday because I'm a little bit busy cleaning our house and also the internet here in our place was so slow.
So here we go and let's start.
We are four siblings in our family. I have two sisters and only one brother and I am the youngest one. My eldest sister and my eldest brother are my favorite siblings because they are my best buddy. They are the one who helped me when I have problems. Aside from my parents, my both eldest siblings were the one who comforts and encourage me to be strong and learn how to protect myself with the people who are still making bad gossips about me.
And to my elder sister which I hate very much because since we were at the younger age she's the one who makes any trouble to our family. She's the one who made a mistakes but then all of her siblings were involved that is why our parents scolded us. She is so cruel among all of my siblings. Until now, I don't like her attitude and characteristics. When we were in highschool, someone asks my elder sister, "is she your sister?" My elder sister denied and always saying that I am an adopted one but I don't mind those words coming out from my elders mouth because I knew what was the truth is.
When the time came that my elder sister got pregnant. She always fought on me and everyday I received slaps, pulling my hair, ruining my image to all people around us and mistreated by her. When I am not around she's looking for me but when I am at her side she always argue and told me that "layas at wag ka ng magpapakita sa bahay natin, pabigat ka lang naman." There are times that, I packed all my things and left our home to find a job because of her. I preferred to stay away from my evil sister than to live in a single house to be a slave of my social-climber elder sister.
And the months came that my evil sister was on her labor I was the one whom she waits for because she wants me to accept her apology. One of my cousin together with her lived-in partner looking forward for me in order for me to go to the hospital where is my evil sister got her labor. I don't like to come to them but seems like I was being kidnapped in order for me to ride and to arrived at the hospital. When we arrived at the hospital, my mother convinced me to sign a cross to my evil sister's womb and whispered to my niece that don't let my evil sister suffer more. My evil sister hugged me tight and kept asking me for forgiveness. I just ignored her and I went home. And when I arrived at our house, my evil sister delivered my niece safely.
My mother and my evil sister went home together with my niece. I am glad that my niece was safe but I am still not in a good communication to my evil sister. When the time that my niece was 1 year and 3 months old, her mother which was my evil sister told my parents that she will went to Manila to find a job in order for her to have a financial support of my niece. Because my parents was convinced and more confident of what was my evil sister said, they let my evil sister went to Manila.
When my evil sister arrived at Manila, my parents contacted her and askeds if she's okay and found a job. My wicked sister answered a big Yes! She told us that " maghuhulog ako ng pera" for my baby for her diapers, milk, vitamins or shall I say, what was my niece needed. My parents were expecting but we never received even twenty-five centavos. That is why my parents never contacted her. Weeks passed by, we got some information that my evil sister don't found a job but instead she just went to Manila to met her new boyfriend. My parents were so angry and upset. Aside from my parents, I was the one who took good care of my niece. I was the one who buys her diapers, milk and more. All of my savings was spent to my niece needs because I supported my parents. I felt pity for my niece because in her younger age ,she doesn't have a mother to take good care of her. But I am thankful that even though my elder sister was not around I have my parents and also me to protect, love and take good care of my niece.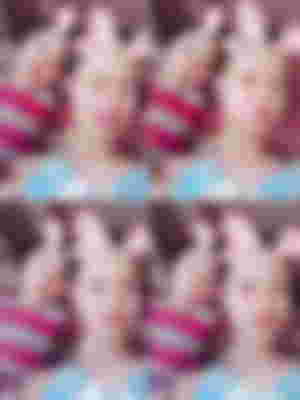 I know that having a niece is not easy because of being naughty. But I am grateful that we have her. She's the one who made me happy when I am sad but sometimes I also become irritated to her because she's so talkative,hehehe but to tell you honestly, I love my niece.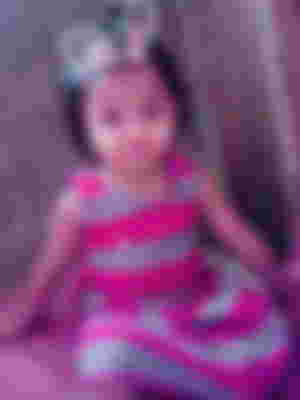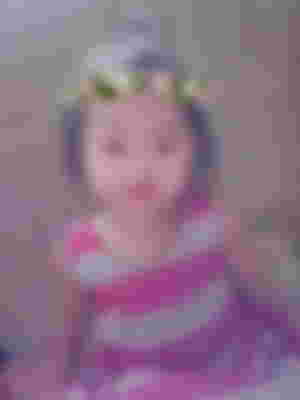 My neighbors and relatives told me that, " parang ikaw na ang tinuring na ina ng pamangkin mo dhai ahh pero yung totoong ina nagpapakasarap at nagpapakabuhay dalaga't prinsesa." I only smiled at them and answered, it's okay I'm already used to it. I am happy that my niece grew healthy but my parents get her spoiled because she's the only granddaughter on that time. I have more time to cuddle with my niece. I teached her good manners. I also disciplined her because she copied her attitude of her mother. She then followed me and respect me. I am not a kind of Aunt who is cruel to my niece but all I did is to make my niece learn and not be the same as what her mother done to me.
How many months passed by, my elder sister went home in our province together with her boyfriend. They arrived at our home and looking for her child but sad to say, her child called her ate and sometimes saying those words, "go away you are not my mother just went to your new house!" I was shocked and surprised why did my niece spoke that words to her mother. My niece is just only 3 yrs old on that time when she faced her mother. We never teached her to say that words to her mother but instead, we told her that she is your mother the one who gave birth to you.
An hour passed by, we gave them time to talk but my niece refused and cry. I knew what was the feeling being ignored by your own daughter. My evil sister only did was to cry heavily. She blames us why was her daughter treating her like that. When my evil sister askeds a question to my niece, " Nak, whom you will choose to be with aside from your Papalo and Mamala? Me or your Titatits?" My niece answered hurriedly without a doubt, " I will choose Titatits because she's good to me and shes the one who took good care for me and mostly, she treated me well since you are not around to nurture me. I don't like you because your bad!" That time when I heard their conversation, It breaks my heart because even her own daughter don't like my evil sister. My niece askeds my parents if she can go to play outside. My parents let her in order for her to feel at peace in her mind because my parents knew that my niece was in dilemma.
My parents and I together with my evil sister have time to talk sincerely. She blames me. My parents told my evil sister that, " Don't blamed your younger sister if she was the one whom your daughter chosen to, it's not your younger sister's fault but instead it's you. Your her mother but where are you when your daughter needs you most you are just happy go lucky not thinking that you have already a child. You must be happy and thankful that your youngest sister was the one who substitutes all the hardworks that you must be one to carry to. Your youngest sister was the one who suffers and sacrificed a lot aside from us. The one whom you mistreated a lot, was the one who gave all her efforts and gives a lot protect and guide your child." My evil sister only nod her head but until now, she's still abusive. My evil sister never changed but still she's so dependent to our parents even if she has her own family. When she's her in our house she only teached her daughter to become impolite and unrespectful. That is why in return, her own child never treat her well and respect her because of her own teaching style.
CLOSING THOUGHT
It's hard for me to have an elder sister that is so cruel and greedy. And until now, I hate her because you know what, when she went here in our house I was the one who will always remind her that I am not her chaperon to clean all her mess and I am not the easy type of younger sister that easily be fooled. I asks myself again and again, why did I have a sister like her she's so different from my two eldest siblings. She only made me stress.
Why other people abused my kindness? Why is there people like that?
Am I difficult to be treated fair? And why did I have a sister like her? Am I wrong to be a good Aunt?
Lesson learned: "Be respectful to others if you want to be treated fair".
" Don't waste someone's kindness because time will come you will seek for it."
"The one you mistreated was the one who will help you when time comes your in difficult situation."
Until here guys, I wish you a pleasant Sunday evening. Thank you for the time to read.
God bless and more powers.