Mothers Day is coming!
April 30,2022
Hello my fellow read.cash family, how's your day today? It is the last day of April month, I hope that you celebrate your April month full of blessings and achievements received. Tomorrow is the new month and it's the month of May Flower and also election is coming, well I don't focus on the election. I was not around and not able to publish any article since Wednesday until yesterday (Friday) because last April 27(Wednesday) I attend mother class program, we tackled about the pregnancy journey. We talked about how to take good care of your little one inside your tummy. Barangay Health Workers told and discussed everything about what foods should a pregnant woman to be eaten, they remind us that we must eat veges and fruits in order to be healthy as well us the baby. We must avoid junkfoods especially those salty foods. Drink plenty of water to avoid dehydration. The most important that a pregnant woman should have is to take more vitamins which is rich in iron in order to not be pale and not to be anemic. Folic Acid is the best vitamins for the baby to enhance and develop her brain. Thursday and Friday I was so busy doing the household chores and also some of my customers went here in our house to have their manicure and pedicure. Well I can't refused my customers because I was only the one who is doing here in our place cleaning the nails and doing some nail arts design.
Well so much for that....
Why did I came up with that title?
Because we celebrate mother's month this coming 8 day of May. Mothers day is an occasion that we express our respect, love and honor towards our mothers.
Mothers are the precious gift that has God given us because without our mother, we can't exist in this world. They sacrifices a lot because, they carried thier child in 9months inside their wombs until it was born. They nurtured and care thier child no matter what happens in order to become healthy and avoid from danger. Mother is a symbol of love and care. Mother is our inspiration, motivation, teacher, friend and mostly, the one who can we lean on especially when we have problems.
I just wanna flex my mother. My mother is great why? Because she made a lot for us. She is a hardworking mom, she is a wonderful mama to us. A wonderful grandma to her grandson/granddaughter. She is an independent woman, which is not depending on our fathers salary. She seeks a way to earn money like getting some fertilizer to sell on. She can do what man can do.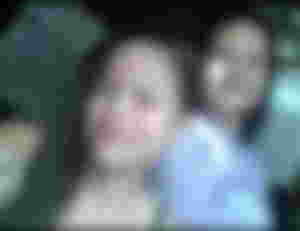 " Ma, I just want you to know that even I can't tell you this in person but 'I Love You So Much'. Sorry for being not a perfect youngest daughter to you, I made a lot of mistakes and I gave you disappointments. Especially now that I am pregnant, I broke my dreams that you want me to achieve. Thank you for the love, care, support, understanding, sacrifices and many more that you made a lot for me. All I want in your life is that, you will live longer and stay healthy. I may not be here and exist in this world without you.
Ending Thoughts
Children us of today taught that being a mother is easy as they think but to tell you honestly, they work hard, dugo at pawis ang inilaan mabigyan lang ang mga anak ng magandang kinabukasan. Pero yung ibang anak, binibigyan lang ng sakit sa ulo ang mga magulang. Sinasagut-sagot pagdinidisiplina. Nagmamaktol kung inuutusan.
Hangga't maaga pa, simulan na nating baguhin ang baluktot na ugali. Matutong humingi ng tawad sa mga magulang dahil hindi natin alam kung hanggang kailan na lang natin sila makakasama. Pasalamatan at mahalin natin sila ng buong puso alam kong hindi lahat ng mga magulang perpekto pero kahit ganoon, magulang natin sila walang katumbas ang kanilang sakripisyo para lang tayo ay magkaraoon ng magandang landas.
For those children that have a complete family, you are lucky kasi hindi lahat ng mga bata may mga magulang pang nag-aaruga so, appreciate the efforts and sacrifices of your parents para sa huli hindi ka magsisi.
Until here my fellow readers, it is so hot here in our place. The sun shines brightly but sad to say, no electricity and also no water. How hustle it was! I can't survive without water.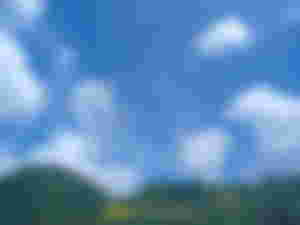 Before I forget, thank you for my readers, subscribers, upvoters, likers and commentators.
God bless us all and more powers. Keep on fighting because a brighter future will come soon. Continue grinding.
Lead Image: own_by your's truly!