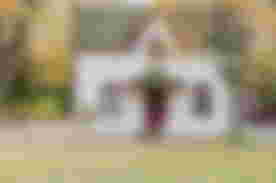 In my goals, i said that i will save $5 every week for our house. I will do it until December to have a total $100 that i will give to my parents because they want our house make a second floor.
Before, our roof is too small. Actually my father can touch if he jump , so we add some blocks. So now, our house is tall because they add some blocks. We didn't make it a second floor before because they don't have a budget for the material that they need.
My mother said that she want to have a second floor. They just need to add some blocks because we add it before. She want to add a second floor to have a many space and make it beautiful.
Actually even before they want to add second floor but the atm of my father is in the other people. They lend a money to someone and they give his atm, so we can't add a second floor because we can't save money. we need to paid every salary so the money left is just for my father's every day transportation and for the food.
My parents want to make a second floor in December, because they have a 13 months pay. My father estimate the material and also the labor and he said that we need to have 30,000 for our house. I hope i can give them 5,000 pesos in December so they need to have 25,000 pesos.
In our second floor, my father said that the second floor is wood, because we need a lot of money when we put a cement. My mother also want that because the floor is not cold when we sleep at the floor.
For our bathroom in second floor, of course we need to used cement there. My father said that we just used cement in the floor of the bathroom. We put a bathroom In the place of our bathroom in the first floor. My mother and father want to have a bathroom in the second floor so we need to go down. We also want to have a bath second floor because sometimes when we are take a bath and someone also need to go in the bathroom, we need to wait too long.
We also need to change our roof because our roof is too many holes. Because when it's rainy season, my parents can't sleep because there's many drop of water in our house or like we have rain in our house.
I hope we have a budget for this in December so in the next year of rainy season, there's no rain in our house. But for this year, we need to suffer in this rainy season because there's no budget yet.
Even we didn't already have a second floor, i think what's next🤦. Just in advance 🤣 but i hope we can have a second floor in the next year.
After we have a second floor my parents want to tiles our floor. In our bathroom, there's many worm, cockroaches there because our bathroom is not tiles. There's many holes in the corner so we want to put a tiles. But for now, my parents didn't prioritize it because they don't have a budget but soon they also want to have s tiles.
To have a sliding window. My mother also want to have a sliding window in the other side, we already have a sliding window. My mother want to add a sliding window because the things inside are house is see by the other people when they are in the front of our house. We need to open our curtains because there's no lights in afternoon, so when we open it, our kitchen inside is see. We need to close the light in afternoon to save a electric bill. The people also see when we are eating, because our table is near in the kitchen so when someone see in our window they will see our dish and sometimes they said "penge".
Change the place of our kitchen. My mother also want to change the place of our kitchen because as i said when we open our window, the people see the too many plates that we didn't wash yet and they also see when my parents cook a food our dishes.
cabinet is in the top. My mother want to put a cabinet at the top and they will remove the cabinet at the floor, so she can clean the floor and it's must beautiful when there's cabinet at the top.
This is not need but if we have a budget, if we just have some money, we just do this. We didn't needed it to do it now, we just prioritize our roof so when there's a storm, we can sleep peacefully.
My 5 recent article
Why I'm not confident in my self?
A little cute kid in our house