When She's Gone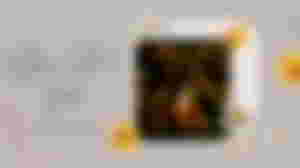 That's what my uncle said when his mother, our grandma, passed away. My grandma that I'm talking about here is my mom's mother who died last December 12, 2021 and left us with so much tears and sadness. My grandma has 12 children, 3 of them died already a long time ago due to illness, so that means that there are 9 children who are still alive and kicking, and that includes my mom and uncle whom I'm talking about earlier.
My mom together with her other 7 siblings have their own family already. They are all happy with their spouse and children, but one of them, my uncle, is still single. He was the only one left with no family (his own family), so when my grandma was still alive, they are the ones who are living together, though their house is located in a place near the houses of my other uncles and aunt (our house is far from them since we are living in a place in my father's side).
When my grandma was still alive she always thinks about my uncle's welfare. My uncle has epilepsy and he needs continuous health maintenance and intensive caring. That is one of the reason why he was not into a regular work in a certain workplace because his disorder hinders him to work intensively as he might experience seizure out of nowhere. He was just staying in their house, doing minimal works, making sure that he won't get tired because of his condition. My grandma was mostly the one doing the chores, however, my mom and her other siblings did not let her work because of her age (79 years old).
The two of them lived with enough support coming from our family, aunts and uncles. Though we are not that rich, we always make sure that we are sustaining their needs so that they will live at ease. But, despite the support we give, we also know that my grandma and uncle doesn't want to be always dependent from us. They sometimes work in the farm near their house and receive enough salary to sustain even just their food for a day, or a medicine for my uncle's maintenance.
Sometimes, they are having a fight with each other because of other problems, mostly because of my uncle, not my grandma's fault. Though I am not completely blaming my uncle for doing something harsh to our grandma (through words) because aside from having epilepsy, he also has mental problem. Sometimes, my uncle unconsciously does and says inappropriate things, but I am glad that so far, he never does violent act physically. His mental problem is not always evident. Sometimes he's doing good, sometimes not.
My grandma completely understands his son's condition, even though she was silently crying before because of the harsh words she received despite being a good and caring mother. I remember my grandma's friend sharing a story about her during her wake. That friend of her said that my grandma always prayed to God to have a longer life because she doesn't want to leave his ill son. She knows that without her, his only single son can't live alone without her by his side. She really loves his son and that she's always willing to do everything for the sake of my uncle. That was proven as true because when my grandmother was about to lose her breath, she didn't die immediately without his son's presence by her side (her eyes were completely closed already so my uncle touched her hand to ensure that he was there by her side). When my uncle assured her that he was already there by her side, my grandma slowly calm, and eventually passed away. She's gone already.
We are all devastated with the thought of losing my grandma, a very loving and caring mother to her children and grandchildren. But, my uncle is the one who really feels that his world just crash when she's gone. He felt alone even though my mom, his other siblings, nieces and nephews are always there by his side, comforting and supporting him everyday. He is also not alone in their house because my aunts, uncles and cousins are always visiting him there. When the night comes, he is also sleeping with my boy cousins. He is not completely alone, but he feels the other way around.
One of my aunts said that during the New Year celebration, my uncle did not join them as he went to his bed early. They encouraged him to join and not celebrate alone, but he refused. Later that night, to make sure that my uncle is already asleep, my aunt and one of my other uncles heard him crying while uttering words to express how devastated he was when her mother, my grandma, died.
He was questioning his purpose in life and wanted to die already. We keep on encouraging them to continue life and be stronger everyday despite losing a great caring mother. It may not be simple and easy to say that he should just move on from the pain, because even us can't do it. We are still grieving right now, but always trying to be strong everyday.
Losing someone we love dearly is a different kind of pain. Our life seems like crashing upon the thought of losing our loved ones forever. But, life has a continuous time. The time won't stop just because we are sad and can't continue to move forward. On that note, despite the pain we hold in our heart, we need to continue life and be strong as much as possible.
I pray to God that my uncle will find his own healing and realize someday that my grandma, his mother, will never be happy from above when seeing him experiencing agony in this world. I hope that everyone of us who are still grieving right now will soon move on from the pain, and it will be replaced with peace and happiness with the thought of my grandma who is now in a peaceful place with God right now.
---
Author's Note:
As a sign of gratitude, I want to express how thankful I am to you, my readers. Thank you very much for those who keeps on supporting me with my articles, and I hope that even though my writing skill was not yet pro enough, you are still learning from it. I am very thankful also to my sponsors, I am hoping that you are all doing fine and for you to be showered with more blessings from above. 
Special mention to my new sponsor, @Abubakar450 and Ms. @Marinov for renewing her sponsorship to me. Thank you so much for the blessing you both gave. I really appreciate it a lot!
May the good Lord bless you more with love and grace! 😇❤️
Thank you so much for reading! 💕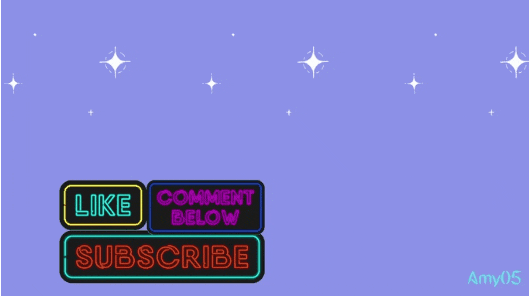 ---
Date Published: January 2, 2022
Lead Image and Gif: Originally edited by me using Canva