Wear That Confidence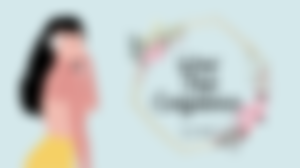 That's what I'm trying to impart on my best friend's mind as she is going through a hard time in her studies. We are actually batch mates and classmates before when I was still in Elementary to Junior High School. She is my best friend and we're living on the same barangay or simply put, we are neighbors.
We are so close to each other that's why I am so sad seeing her crying because of her problems in school. It's not about financial matters as she is studying in a community college here in our city that offers free education. They are not that poor as well so basically lending her some money for the mean time won't solve her problem since it's not what she's struggling for.
I asked her what's she's going through, and that's the time when she opened up about her problems on the learning process itself.
Her mind is not stable to absorb what her instructors are discussing during online classes and the reasons are kinda obvious in my opinion as I also struggled a lot during my first year in college having distant learning or virtual meetings without any face-to-face contact with my instructors that made my mind shocked in unfamiliarity with this mode of learning.
Another reason that's why my friend is having problem in her studies is when her mind was stucked for one year without any learning exercises. We are batch mates/classmates before but, she stopped for one year because she doubted herself that time if she can still go to college, knowing her capabilities. I disagreed with that decision of her before but, what can I do if she's still not ready and her decision was firmed already? She worked in Manila but, since there's still a pandemic, her work stopped and that made her just stay on their house doing nothing. Everything's stucked, including her mind. The routine is always similar in her day to day life, so when she decided to go to college now, she was shocked with how this distant learning works. I said that she will get used to it as time passes by, and that everything's hard at first but, at the end it will be much easier especially if she's fully adjusted with the situation.
And the last reason I think of is her low confidence. Even before, her confidence is really her enemy. We've been together for years and I saw different approaches she has done whenever she's going through hard times.
I saw her cry, frustrated and burned out whenever we are doing an activity that's very hard to accomplish and when she was asked by her parents to do such thing she thought as impossible to do. She was bullied for being like that but, as a best friend of her, me and our other friends tried to lift her mood, to make her happy. We helped her on things she can't do by herself and motivated her to move forward and do things by her own if ever that we are not by her side.
In terms of her studies, she's not that confident in terms of answering her learning activities and even participating in class discussion (that's also my problem before as I am so shy to deal with so much attention with my instructors and classmates, though I overcome it now). Her confidence keeps dragging her down, and she's always saying to herself that she's not intelligent/smart and that her mind won't take her anywhere especially in getting her degree in college.
I advised her to wear her confidence always. Me too is not that smart and I realize that being responsible and diligent is more important than just having a high IQ. I said to her that we are all capable to do such things, there's nothing we can't do if we will just believe on ourselves.
I also give some tips about time management because I can see how she struggles with procrastination and such. I've been there before and I know the feeling of accomplishing something in a hurry that made me feel frustrated and disappointed with myself when I got to passed it late. I can't handle that same situation again so I am trying my best not to cram anymore, I don't want to cry anymore in the middle of the night thinking about my late and unfinished tasks. So, since I already experienced those before, I am trying my best to teach her a lesson for her to not repeat the mistakes I've done in my studies. But, I hope she will be able to apply what I've said to her earlier.
I can't take to see her mydays with her selfies having puffed eyes due to continuous crying. I don't want her to give up on her dream of having that degree someday just because of low confidence. So once again, I said to her to "wear that confidence" always whenever and wherever she goes.
A confidence to do her activities, to make friends with her classmates, to answer her professor's question during class, to make her parents and herself proud, and the confidence to achieve all of her goals in life.
Wear our confidence always because it's one of the best weapons we can use to do something efficiently and successfully even in tough times. Nothing's impossible if we are confident enough to do such things. We have to believe on ourselves and let those fears and doubts fade away. Together with strong faith, love and passion to accomplish something, we will successfully finish and achieve everything with confidence.
---
Author's Note:
This article is based on reality and my best friend is really going through hard times in her studies. But, I hope I somehow ease her heavy feelings even though I haven't gotten any response yet as I messaged her in Facebook, messenger earlier. And, if ever that you're going through the same situation with her, know that God will never give us challenges we can't surpass.
I want to express my gratitude for those who are consistently supporting me everytime I'm publishing my works. To all of my old and new readers, thank you very much for always leaning your time in reading my articles. And to my sponsors, I am so grateful for having you all, I hope you are all doing fine and happy.
May God bless you always! 😇❤️
Advance Merry Christmas! 🎄🎅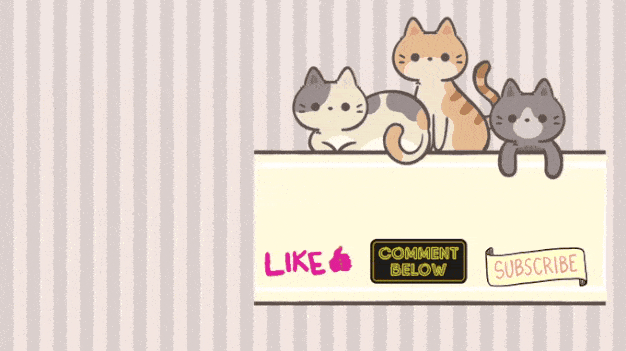 ---
Date Published: September 7, 2021
Lead Image and gif: Originally made by me using Canva