Still the Subject of Criticism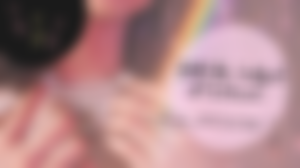 This is what we usually observed as we live in a world where people are fond of making judgments without considering whether the action or behavior of whom they are referring to is positive or not.
Ideally, we could just ignore those criticisms and mind our own business, mainly focusing on our growth, but that's not always the case especially if our patience is near on breaking out.
Aside from that, other people think that if we didn't correct them from their judgments about us, they think it's okay and continue what they're doing.
That's what happened weeks ago when there's an occasion here at home. I have my online class that time and given the situation, I can hardly understand the lesson because of the distracting noise coming from our visitors even though I already distance myself by studying in my own room. My mom even played a loud music which I stopped later on because I have my online class and I promised them to continue playing after an hour. I even explained my side to my family and relatives wherein I have to attend my one and a half hour online class that time because I am the focal person in our section and I have to answer my professor's concerns about my classmates (talking about attendance, points in recitation and etc.)
With that, some of them understands my situation, but most of them didn't. When there's a time when my internet connectivity weakened and everything stopped in our virtual meeting (including the voice coming from my professor and classmates) I heared murmurs coming from the other visitors, saying I am too kill joy and self-centered by not letting them to be noisy inside our own house.
They said that they can't enjoy the celebration fully because of a selfish 'me' who focuses more on my studies rather than letting them to become so loud. Though, I am not actually hindering them from having talks around, just be sure that they won't create that noise near my room (there are other spaces in our house, not just near my room, so that's reasonable for them to move on other places at home).
My classes went on and on again, and whenever my internet connection stops, here comes the criticisms thrown at my back.
Since, I am so sick with that false judgments coming from our other visitors (mostly our relatives), when my mom asked me if they're allowed to play music already because that will make the celebration more fun (that's according to them) I therefore let them to do so even though I still have my class.
My mom asked me if I still have my class which I answered 'yes' and I said that I am letting them to do what they want, and I'll be the one to adjust rather on that situation. I don't want to argue anymore, because I understand them all and I don't want to get a heated fight with my relatives because even though I am not feeling well towards them (because of the criticisms they're throwing at me) they're still part of my family.
Later on, they enjoyed, became loud, and music played around. But, you know what, after the celebration, I am still the center of the criticism from my relatives. They still think of me as a selfish, brat and inconsiderate person by not allegedly letting them enjoy fully with my reason of having online class that time. They said that I should just excused and chose to absent from my online class given the fact that there's a celebration in our house. However, I didn't do it to protect them instead. I don't want them to get reported from the authorities because gatherings shouldn't be allowed because of the pandemic and alert level imposed in our city. I don't want my professor, classmates, or simply other people (who are close to authorities) to know about what's happening in our house that time so even though I want to excuse myself from attending my online class due to that reason, I chose not to.
Despite my actions of being the one to adjust, they still perceived that as a negative one. They thought that I am trying to make them feel guilty on the situation which was not really my intention.
I explained my side again afterwards, but I don't know if they fully understood me. Despite the choice of ignoring their negative behaviors, I chose to correct them because I don't want them to instill that false things on their mind, though I am not sure if I did it successfully because it's actually hard to explain something on close minded people.
---
We, humas, are given an ability to express our thoughts and opinions, but other people are not using it in a proper way. Instead of supporting each other, some people choose to throw negative judgments or criticisms without considering the situation anymore. Despite the good in someone's action and behavior, insecure people are still throwing negative words without using their mind at all.
When we do something good, others will still perceive it in the other way around.
With that, it's better to do what we think are right and good, because no matter what we, other people will still say something about it. There's no need for us to be conscious anymore, just be prepared and expect for those criticisms as they were all inevitable already.
---
Author's Note:
As a sign of gratitude, I want to express how thankful I am to you, my readers. Thank you very much for those who keeps on supporting me with my articles, and I hope that even though my writing skill was not yet pro enough, you are still learning from it. I am very thankful also to my sponsors, I am hoping that you are all doing fine and for you to be showered with more blessings from above. 
May the good Lord bless you more with love and grace! 😇❤️
Thank you so much for reading! 💕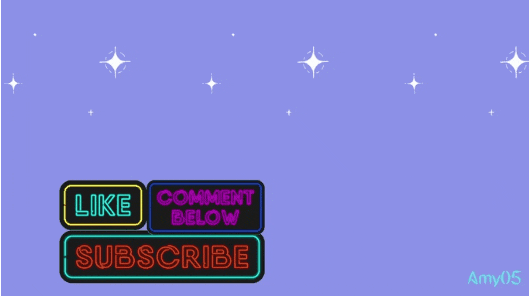 ---
Date Published: January 22, 2022
Lead Image and Gif: Originally edited by me using Canva