I've been out for the past several days and I know that my absence crossed out one of my goals this month and that was to publish at least 20 articles for this month of February.
I haven't taken much time to be active here, but it doesn't mean that I've been stuck here at home without using my writing skill at all. The truth is, I've been so exhausted writing different papers and reports needed in my studies and I've been sleeping late for almost everyday, and that made me weak sometimes especially when the morning comes.
Lately, I celebrated Valentine's Day with a heavy heart.
As a student, this would be one of my greatest heartbreak and I felt so helpless knowing that the things I've worked hard for were all gone in an instant. Okay, so here's what happened.
This isn't actually related to any romantic stuffs and this merely revolved around my life as a student.
Okay so, I have these files in a laptop owned by my brother which I worked hard before to finish as early as possible. These files are all about my oral presentations and some important documents in my subject courses and I created those weeks before the deadline so I will not procrastinate. Unfortunately, when I turned on that laptop the next day, the screen was all blue with an error warning on it. There's a problem with the laptop's software (particularly the windows installed on it) and there's no other way to fix it but to performed a factory reset. The files can't be backed up because the laptop was not working properly, so my brother just reset it and all my files on it were all gone.
I even had my exam in major subject that time and the last part on it was about taking a video regarding the proper pronunciation of English words. So obviously, in that video, I looked like a pathetic student with puffed eyes because I cried hard when I lose my important files.
Since those files are very important and I badly need it few days later, I spent much of my time recreating those. Those were not only intended to be submitted in a snap, but I also need to discuss or present those in the class. So aside from recreating the files, I also need to study each slide presentation so I can be able to discuss them properly without disappointing my professors and classmates.
Truth to be told, I created those files as early as possible so the next days are intended for me to study them critically. In that way, I will not procrastinate and I can use some of time to do other stuffs and that includes writing an article in this platform and being active in noise. Sadly, the opposite things happened, and I crammed a lot for how many days, without having much time to be here.
However, I'm thankful that I am already done recreating the lost files as of now, and I am already done presenting most of them. For now, I am still busy creating my sister's wedding invitation and I'm still studying some of my remaining reports for this academic period.
Aside from that, I am glad that I got to learn an important lesson from what happened to me days ago. I came to realize the importance of backing up my files so when unexpected things happened, I have an extra hope to hold on.
So, the day after the incident I uploaded all my files in Google drive and Cloud, and I also sent copies of my files to other devices I have here at home. It's better for my important files to be safe, than sorry, right?
---
I may be gone away from this platform for several days, but now, I am slowly regaining the positive energy to be active here again. If only I have much time to do several things at once, I think that will make me not to feel disappointed upon not accomplishing my goals for a day or for this month.
But, what made me realized the importance is that, it's okay to pause for a while if we think that we can't do something as of now. It's okay to rest, to regain the energy, to look for motivation, and to continue again after taking a break before. The importance is that we don't give up chasing our dream despite being tired.
Author's Note:
As a sign of gratitude, I want to express how thankful I am to you, my readers. Thank you very much for those who keeps on supporting me with my articles, and I hope that even though my writing skill was not yet pro enough, you are still learning from it. I am very thankful also to my sponsors, I am hoping that you are all doing fine and for you to be showered with more blessings from above. 
May the good Lord bless you more with love and grace! 😇❤️
Thank you so much for reading! 💕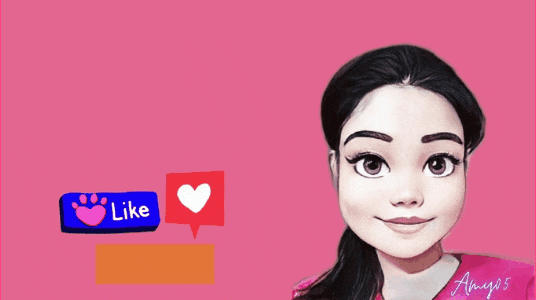 ---
Date Published: February 19, 2022
Lead Image and Gif: Originally edited by me using Canva