Copy-Kat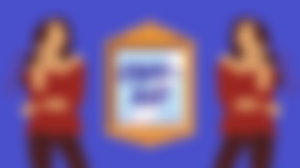 That's what I've observed on my neighbor whom we can call as "Kat," who always find something on us that she can copy.
I don't want to judge her as someone whose not capable enough but, I really felt irritated everytime she copies everything about my family.
We are neighbors for how many years, but she is not a native person in our province. She was then my girlfriend of my cousin turn to wife and that explains why she stepped in our province and has been living here for years.
She came from other province but, during her first stay here, everything went fine. She's very kind who likes to interact with everyone that's why she easily adopted our way of living even though it was different from she used to live before. She even learned our dialect even though it's a bit hard according to her but, due to her dedication to learn as she wants to communicate more with everyone, she bacame fluent on it.
Everything went perfectly but, as time passed by, her true colors came out. It seems like another person emerged and we didn't know her anymore as what we've known as "Kat" before is different from whose living in our neighborhood.
To cut the introductory part, here's a sample scenario that will prove her hobby of copying everything about us.
Our family have been selling Ice Candy for how many years. That's been one of our businesses although the profit is not that much and not enough to fulfill all our needs at home. But, even though it's not profitable, that made our neighbor, Kat to be interested in selling ice candies too. At first, we didn't meddle with her decisions of selling just like us although it's a bit weird since we are just living a few steps next to each other and the customers might be confused.
We didn't questioned her with that, but my mom got annoyed when Kat asked a favor if she can put her ice candies on our refrigerator to cool them out, because she and her husband doesn't have one. My parents declined the favor as it wasn't appropriate. How can someone be competitive without having anything to use on her business and just depend on someone else? She became annoyed with us that time, and she even told other people that our ice candies are not safe to eat because they were dirty but, that's not true.
Another situation is about what we wear, buy, and eat, and those were all copied by her.
Whenever we go to the mall and buy different products, expect that a couple of minutes or hours, she will asked her husband (whom my cousin) to lend her some money and go with her to the city proper where malls and markets are located. That happens all the time, and I don't think those were just coincidence.
When we stayed at home and doesn't think of going anywhere, she will stay at her house too. But, when we decide to go somewhere else, she will leave her home also together with her husband and kids.
If she knew that my mom was cooking adobo before, she will command her kid to beg from us as they want to taste the dish too.
If she saw me cleaning our backyard, she will clean her house too and that was very evident as I saw her earlier that time just eating something in front of their house but, when she saw me cleaning, she immediately took her broom as well.
When she saw me wearing paired pajamas with cute designs, as expected, she will wear something just like my outfit too.
When my brother bought a cellphone, the next day, her husband tried to borrow some money to my auntie since her wife, Kat wanted to buy a cellphone too.
When my father bought a motorcycle, the next days, she and her husband bought as well though it wasn't fully paid maybe because they didn't have much money that time unlike my father who really saved money for that motorcycle to pay fully.
I don't know what's up with her for having that mindset, as we are really annoyed to her not just about copying but about her being envious as well.
She isn't just fond of copying everything, she also likes gossiping and giving criticisms. When she can't copy something, she will then just throw criticisms.
I remember when my cousin whom the sibling of her husband got to study in college before. Kat wanted to study that time too but she doesn't have enough credentials to be submitted to the university where my cousin is studying. Since she can't do it by herself, she spreaded a story about the possible downfall of my cousin. She said that my cousin won't be able to graduate from the course she's taking that time because she wasn't smart enough and they are just poor who doesn't have enough money to sustain her studies. But, my cousin proved her wrong. She graduated and got her degree in college and she is already working now in Manila, leaving Kat to grow her jealousy even more.
I don't know if she can still change thay behavior of her someday, but I am greatly praying that she will.
As her neighbors, we are just here extending our patience even though we are really annoyed with her. She is still a good person for quite some time but, most of the time, her negative behavior always dominate her personality.
We are all unique from each other so it's better to just embrace our original selves rather than changing it based on other's personality. We can still make others as motivations to grow better but, always make sure that we are doing it in a right way and not just doing it to fulfill our envious selves. I know, we all have our insecurities but, that must not permit us to be jealous on others and thrown criticisms if we can't copy them out.
---
Author's Note:
The name of character (Kat) is fictional, but the whole flow of the story is a non-fiction one, meaning to say, those are all based in real life situations. I hope you've got to pick the lessons conveyed in this article and I hope also that you will not misinterpret my intention of writing this. Thank you!
I want to express my gratitude for those who are consistently supporting me everytime I'm publishing my works. To all of my old and new readers, thank you very much for always leaning your time in reading my articles. And to my sponsors, I am so grateful for having you all, I hope you are all doing fine and happy.
May God bless you always! 😇❤️
Advance Merry Christmas! 🎄🎅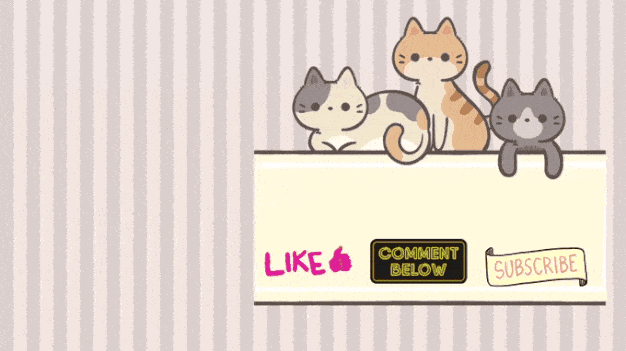 ---
Date Published: September 10, 2021
Lead Image and gif: Originally made by me using Canva