Am I Really Selfish?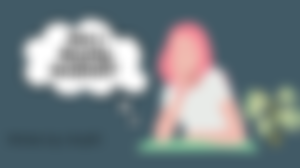 That's the question that popped up in my mind earlier as I've observed the behavior of my former classmate in Senior High School.
She's planning to go on a screening about their school publication wherein the campus journalism advisers in their school are looking for new set of writers to join their organization. According to my former classmate, the accepted applicants/writer will be given some benefits and that includes a scholarship discount on their tuition since the school is a private one with high fees.
Of course, I am happy that she thought of joining a writing organization which is a good thing because aside from getting the benefits financially, she could also improve her writing skills that she can use to express her ideas, to share important knowledge, and to greatly accomplish her school works especially in terms of writing different papers, like reflection paper, position paper, reaction paper, and among others.
To tell you honestly, I didn't hesitate when she asked me if I can help her to apply on that organization. She asked about different things about how campus journalism works especially because she knows that I am also a former campus journalist when I was in High School and she considered me as an experienced one which made me feel flattered and proud.
I provided her with enough information like defining the differences between the different writing fields like news writing, feature writing, sports writing, editorial writing (together with editorial cartooning), and writing literary pieces. I also gave her some tips on how to write with coherence and cohesion, as well as the rules that must be taken into consideration. I admit, I am not yet a professional writer so, I just gave an advice based on what I already know.
Good thing, I have a long patience especially because she sent me several questions which I responded to the best of what I can. She even asked for some examples which I provided as well, because I understand that maybe she didn't get what I've said which is understandable since even me, there are times that I can hardly comprehend something when there's no example that can act as an auxiliary to the definition being presented in a particular word/term/statement.
I asked her about what field she's going to applied for, if it is news writing, feature writing or among others. She chose to write about literary pieces because she believed that it's the lightest or easier to write (though, I don't agree with that since literary pieces are quite hard too especially in incorporating emotions and aesthetic words), and I supported her with that, who am I to choose for her, that's what she wanted so I didn't intervene on her decision.
But, despite the support I've given, still the disappointment still lingered on my mind and heart. After giving all the info as an introduction (I guess), she then asked me a favor if I can write a literary piece for her particularly a poem that she will pass on that screening, because she believed that she will have a higher chance of getting accepted if the work that she will submit was written by someone great and professional in writing. Like, OMG! I am not the one applying for it, it's her, so why is it me whose going to write for that application.
I refuse to do that favor and I said that she must be the one writing the piece because she's the one applying for it, and imagine the possibility when she got accepted because of my work, what will happen if they will assigned her to make some writings as her responsibility in joining there, it's not appropriate to ask me all the time to write especially because she's just pretending to be a great writer. And she might get caught with that, you know, there's no secret that will never be revealed.
She didn't respond to me when I refused to do the favor, she just seen my messages and never replied until a couple of days when she bugged me again with her chats.
It happened that the applicants like her have to answer an application form made by the campus journalist adviser, and she didn't know what to answer, even though the questions required personal answers like "what are your skills," "what is your passion." what's your reason for applying," and among others. I gave her some examples about what to answer on those questions based on my own opinion, and you know what? She just copy pasted my own answers on that, as if we have the same skills, passion, and etc.
And one thing that made me disappointed again, is when she asked me to write my thoughts about the poem that she will submitting on that application form. There's an item on that form where they have to attach their own works and that will be the adviser's basis if the applicant is worthy to be accepted.
But, aside from just submitting the piece, the applicants will be interviewed as well and that what made my former classmate nervous. She didn't know what to answer especially if the interviewer wants to know the deeper meaning of the poem she submitted. I said to her that she can confidently answer the question given the fact that she's the one who wrote the poem, but I was wrong since she just asked someone to write it and it's not her original work. I replied to her why she was asking me about it and not the one who wrote the piece. I just stated my own analysis on the poem which was limited because I want her to work on it. She still asked for more, but I just said "sorry," because I can sense that she's already abusing my kindness to her. She didn't even say thank you after that, and just seen my message with no replies until now.
Am I being selfish for that?
I can help everyone, I am not selfish especially if someone needs my assistance but, asking for more that seems like I will be working completely for them, that's the thing I can't accept. I don't tolerate abusive actions, and I don't want them to be that lazy by doing their supposed responsibility.
It's okay to ask for help but, don't depend too much on that person. It's not appropriate to ask for favor all the time, because if we want something, we must work for it, though we can ask for some tips but, not to the extent that we will ask them to work on the whole thing for us.
If we depend too much on others, what if they are not around and we can't contact them, does it mean that we will give up to do something? No! So, as much as possible we should learn how to perform things on our own, because that's a part of the learning process that's actually an stepping stone to success.
---
Author's Note:
For now, this article is purely non-fiction. This is based on my own experiences and I refused to mention the name of the person involved as I still respect her as my former classmate. I didn't mean to rant about it by writing this article, I am just sharing it with you as I know that there are important lessons that you can pick from the situation I've been through.
I want to express my gratitude for those who are consistently supporting me everytime I'm publishing my works. To all of my old and new readers, thank you very much for always leaning your time in reading my articles. And to my sponsors, I am so grateful for having you all, I hope you are all doing fine and happy.
May God bless you always! 😇❤️
Advance Merry Christmas! 🎄🎅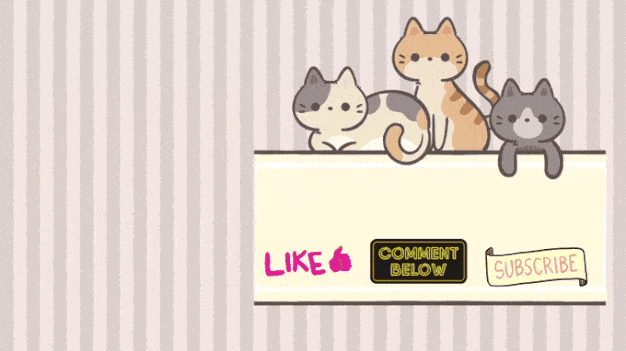 ---
Date Published: September 3, 2021
Lead Image and Gif: Originally created by me using Canva