Am I Just Overthinking?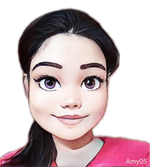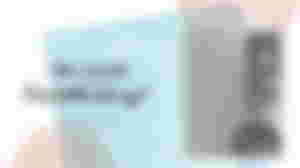 Overthinking is not actually good for our mind. It's okay to think but not overly doing it as we might get stressed or worse, it will lead to depression or other mental health problems.
But sometimes, overthinking is inevitable and we can't seem to control it in a sense that even though we want to not overly think about something, our mind keeps saying 'no' and we'll still gonna think about it again and again until we arrive to a negative conclusion.
However, my level of overthinking lately is quite dropping when I got to learn the ways on how to prevent negative thoughts from completely devouring my mind (metaphorically speaking).
But, something happened that made me overthink again which started yesterday upto now.
I don't know if I am just overthinking or I am really right with my assumption. I will tell you what happened then let me know your thoughts about it, judging if I am I just overthinking or not.
So, I have this girl instructor in college who was also my teacher when I was in Senior High School. She's actually pretty nice to everyone, but I don't feel like she's nice to me as well (though I am not sure if it's just my feeling or she's actually nice to me but I am too insensitive to feel it).
She's just few older than me but he graduated earlier than my batch as she wasn't been a product of K-12 program. Their batch was actually the last product of the old curriculum here in the Philippines.
That instructor of mine is an English teacher so she is the one assigned in one of our major subjects as I am an English major too.
Going back, I have this feeling that she's not comfortable with my presence (not sure about this) because based on what I observed, she wasn't very approachable to me, or let's say, she's actually interacting with me but not as lively with other people.
To make things clear, it's not that I am demanding for an attention from my instructor (coz I am just a student and I have no right to demand something aside from quality education), but the way she talks and interacts with me is quite different from others.
There's an instance before when she gave us a difficult activity that left us puzzled upon the process. All of us are confused about a certain instruction so we have to talk to her via Facebook messenger because we are in online class set up and we can't ask queries personally.
My classmates received consideration and warm assistance from her while me, I just received a like sign and a simple ''read the instructions again". With that, I just asked my classmates about what to do and gladly, I survived that subject with a decent grade despite the cold treatment of my instructor.
Another scenario is when I replied to one of her stories in Facebook. She shared a class photo of our batch together with her with a caption indicating how she misses us, and as one of her students in that photo, I replied 'I miss you too, ma'am!" My classmates shared a screenshot of that photo again together with our instructor's sweet reply to their messages, while me, I received nothing. She just seen my messages without any reaction at all. But, maybe she was just busy back then or her phone got lowbat that she forgot to reply anymore when it wa fully charged again. Of course, think positive again. Hehe
Now that she's going to be our instructor again in one of our major subjects, I sensed a slight change with how she treats me. Earlier, she asked me to create a chat group for our subject, and reacted a "yellow heart" when I said I'm done creating it. She even thanked me again in our main gc, though there's sometimes a shift with her treatment to me. Sometimes, she will just ignore my questions or just gonna react 'like' to my messages. Sometimes she's cold, sometimes not.
---
I don't know if she's having a problem with me, or it's already part of her personality to shift moods. Or maybe, I am just over reacting here with a non-existing issue. Hahaha
However, even though I am sometimes having this negative feeling towards her, I still admire her as a teacher as she was really intelligent in almost all aspects. She's pretty, confident and skillful, that's why she's one of the people whom I really admire.
---
Author's Note:
As a sign of gratitude, I want to express how thankful I am to you, my readers. Thank you very much for those who keeps on supporting me with my articles, and I hope that even though my writing skill was not yet pro enough, you are still learning from it. I am very thankful also to my sponsors, I am hoping that you are all doing fine and for you to be showered with more blessings from above. 
Thank you so much to my new sponsor @Rajpoot-Bhatti. and to miss @Bloghound for renewing her sponsorship to me. Thank you very much to the both of you!
May the good Lord bless youmore with love and grace! 😇❤️
Thank you so much for reading! 💕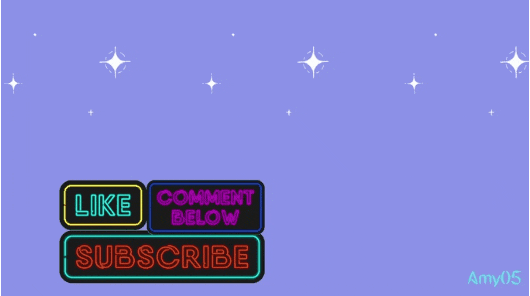 ---
Date Published: January 13, 2022
Lead Image and Gif: Originally edited by me using Canva