Without it, our life seems very traditional like the old times. However, we people can still live without it as long as we know how to enjoy other things that are not in the range of technological influence.
Yesterday, particularly last night, the rain poured heavily and the wind blew harshly in our place. In that case, the post and wires which are used to keep our electricity flowing were damaged so the light suddenly vanished, and until now, there's no trace of electricity here. 
I think our neighbours already reported the loss of electricity here, but we don't know how long it will take for the electronic personnel to fix everything.
Despite what happened, I'm glad that I'm already done with my school works in the previous days so I don't have to worry about unfinished tasks that need to be submitted on time. But, I'm also sad about those who need electricity now to continue or finish their work, especially those who are running a business in our area who really need electricity to keep such machines and equipment working.
On the other hand, since we don't have electricity here, I decided to keep myself busy and productive even without the help of technology.
In the morning, I spent my time doing household chores which I haven't usually done before as I have to deal with non-stop online classes and activities. Though, I am still doing some chores before because if not, I will be scolded by my mother. Hahaha
Second, after doing chores, I decided to rest by playing Kalimba. This is an instrument made of wood that creates a beautiful sound (like those sounds coming from a music box) by flicking the metal keys attached to it.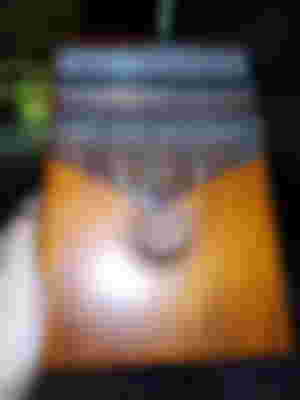 So far, I only know a few music pieces to play, but I am not discouraged with that fact as I am trying my best to learn more kalimba tabs of different music.
After playing Kalimba, my sister asked me to guide her in answering her modules. I am glad that she already knows how to read so I only did minimal assistance to her.
She can read and comprehend the instructions in every learning task found in her module so we immediately finished everything.
Though, she also has to answer the learning tasks on the book given to them, and as her sister, I helped her by checking if she's doing great.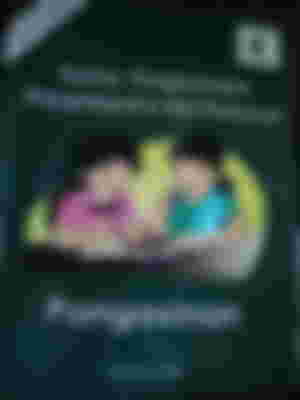 Her module and book use Pangasinan language as the medium of instruction since it is our mother tongue, and I am glad that my sister is very fluent in our native language unlike some of her classmates who are more fluent in Filipino language.
And lastly, I found this book under my mini table which came from my former classmate when I was in Senior High School. I already read few chapters of this novel, but I suddenly stopped that time since I became busy with my studies that I almost forgot that I still have this book aside from what I'm reading before.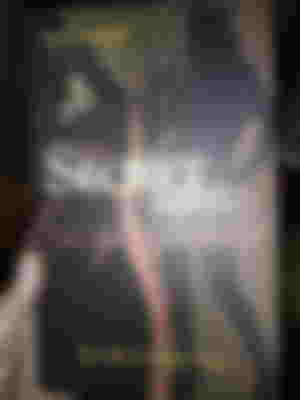 This book has 42 chapters, excluding the prologue and epilogue, and so far, I am still on the chapter 10, so there are more chapters to go before I finish reading this one.
---
As of this writing (3:57 pm), we still don't have electricity and the night is about to come again. The surrounding is getting darker yet, the light bulbs here can't be switched on because of the loss of electricity.
However, despite the problem, fortunately everything went well on my part as I made this day more productive than before. I am just a bit sad because I rejected some of our customers in our printing business since the printing machines we have are only relying on the power of electricity.
So, that's all for today. If you're reading this right now, it means that we already have our electricity that makes our modem works, and provides me with an internet connection that helps me publish this article.
---
Author's Note:
As a sign of gratitude, I want to express how thankful I am to you, my readers. Thank you very much to those who keep on supporting me with my articles, and I hope that even though my writing skill was not yet pro enough, you are still learning from it. I am very thankful also to my sponsors, I am hoping that you are all doing fine and for you to be showered with more blessings from above. 
May the good Lord bless you more with love and grace! 😇❤️
Thank you so much for reading! 💕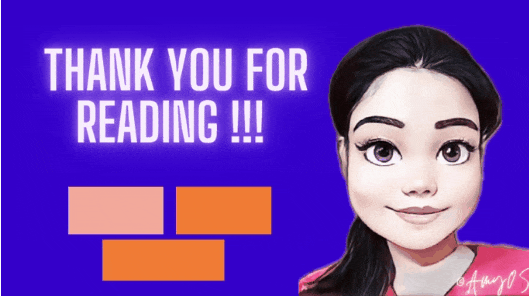 ---
Date Published: May 31, 2022
Lead Image and Gif: Originally edited using Canva