5 Ways to Overcome Negative Thoughts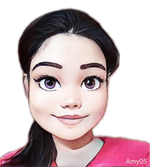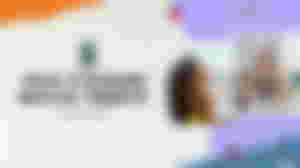 That feeling when we are not really going through some deep problems, but our negative thoughts are there to devour and dive is into a total feeling of melancholy.
Negative thoughts are accompanied with being an over thinker. When we think a lot upon things we can't easily control the results, we tend to be paranoid with how will it turns out in the end. We will then develop the feeling of fear and anxiety that will slowly lead us to uneasiness and stress.
On that note, we cannot focus on doing important tasks because our mind is busy with unnecessary thoughts that we can't just erase or remove. In addition, negative thoughts could also affect our thinking in terms of how we see our worth. We could possibly feel insecurity within ourselves, thinking why others are happy, while we're not. From that moment, our goals in life will be hindered, and success will be as far as it could be, 
Negative thoughts can be dangerous as time goes by without us being aware of it, so here are the ways on how we can overcome it if ever that we are experiencing this kind of instances.
There are times when we took a situation in the other way around wherein it's not actually bad, but we perceived it negatively. According to the video I've watched, it is called a cognitive distortion known as black and white thinking. When someone made a comment about us, saying that we are becoming more beautiful since the last time they saw us, sometimes we tend to ask ourselves, "am I not beautiful before?" It is not actually a bad comment but rather a compliment, but we perceived it negatively, thinking they might hate us for uttering those words. 
We have a powerful way of thinking that's why we can convince ourselves to believe on such things even if those are not necessarily accurate. It seems like convincing ourselves to believe on what we understand on other people's words even though we are not actually correct for thinking that way. That is why, it's very important to recognize cognitive distortions in order for us to avoid taking things negatively. We have to exert an effort to be aware of such distortions and don't let it be the reason for the reinforcement of negative thoughts in our mind.
Based on what I've watched, distress tolerance is the person's ability to manage their internal emotional state and response to self-inducing factors. Building distress tolerance will help us to overcome negative thoughts in a sense that we have the ability to control our emotions and not be easily flown by sadness or distress. We will then not be easily controlled by our feelings so, if something bad is about to happen, we will have the ability to respond to that positively with enough confidence. 
In addition, building distress tolerance involve being aware of how we response to stressful situations. After being able to recognize it, try our best to relax or keep calm, then think of an accurate solution or coping mechanism to a certain situation, With that, negative thoughts will fade because our mind is in calm mode and we can think of a better solution without being impulsive.
Another way to overcome negative thoughts is by reframing the problem into a positive or helpful one. Let's say for instance, instead of feeling bad about not being accepted for a job, just think of it as a challenge and be optimistic in a sense that there may be a better job and opportunities waiting for us.
In that moment, negative thoughts will not get into our mind and heart, because we are treating them as a motivation to look for better opportunities for us.
These skills are the best things that we can apply when our mind is full of negative thoughts. Look for something that may help us to soothe ourselves from stressful things, just like doing affirmations, listening to music, doing our hobbies and etc. When we feel like falling in the well of negative thoughts, let's try our best to divert our attention to something more helpful to our mental and emotional health.
Let's not always focus on the problems in front of us, but rather give our attention to solutions that might lead to better results at the end of the day. But, if you aren't ready to solve the problems immediately, gain your energy and motivation first by applying self-soothing coping skills in you.
Sometimes, the cause of negative thoughts is when we are making negative judgments about ourselves. There will be some time when we are comparing ourselves to other people or the ideal version of ourselves that will soon lead us to develop such insecurities toward ourselves. With that, it's better to let go of those negative judgments and think of more motivational thoughts about ourselves.
I know, it may not be easy to do, but practicing it more often will give us a peace of mind that will soon help us to be more knowledgeable in controlling our thoughts.
Truth to be told, negative thoughts are part of our day to day life, but we have the choice and ability to keep it away from our mind. Trying those ways mentioned above will help us to control our thoughts and not just focus on the negative ones. With that, the feeling of anxiety and depression will have the difficulty to control our mind since we are the one who are in control of it, not letting other things to intervene. 
---
Author's Note:
The ways presented in this article are based on what I've watched in Psych2go channel. You may visit the video on their YouTube channel by clicking the title of it here, 6 Ways to Stop Negative Thoughts.
However, all the introduction, explanation in each "way" mentioned, and the remaining words are all mine which came from my own understanding and perspective.
I want to express my gratitude for those who are consistently supporting me everytime I'm publishing my works. To all of my old and new readers, thank you very much for always leaning your time in reading my articles. And to my sponsors, I am so grateful for having you all, I hope you are all doing fine and happy.
May God bless you always! 😇❤️
Advance Happy New Year! 🎆🎉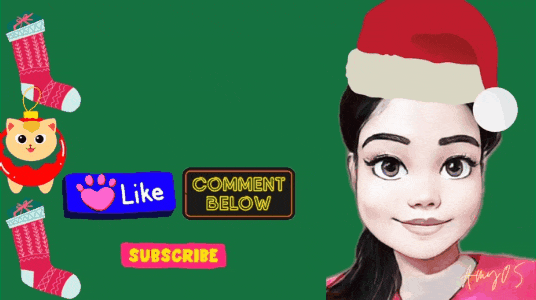 ---
Lead Image and Gif: Originally created by me using Canva
Date Published: December 27, 2021