Valentine's special - This and That.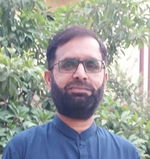 4-02-2023
Hello everyone on read cash, hope you are fine and doing some fabulous things. February always starts with a unique fragrance, A fragrance of renewal in love with new spirit and scope. We made our promise with new dimensions and purity of heart with loyalty.
I want to thank @Coolmidwestguy who initiated this & that in his last post This and That where Author made his choices in questions. If you missed his article then please click in above link to get his view. I am sure you will enjoy it.
Let's go through the questions which asked by him ,
Well , it depends on each individual's mindset but overall I experienced that girls wants chocolate and boys like flowers most as a gift from his/ her partner/ gf / wife. I too feels more happiness if I receive flowers but my best half loves chocolate as gift.
No doubt pink is viral colour and millions of people loved it but I always loves red roses. My feeling goes double pleasure by looking at red flowers which are more nearer to my heart.
Here again I have choice which most of people doesn't like. Actually men mostly works outside and feels more relaxation at home after whole day's hustles. So I love to stay at home. But girls including my best half loves to dine outside and mostly she wins and I go with her to dine outside.
On the time of valentine's I prefer more privacy because this event or festival is special for couple . A lover to other loved one , So it will be much better to have only partner in swing of love. My vote is to be only couple at the spot to enjoy the day.
I am a person who restricted strongly to partner Only. So all the axis of love stands with her and only swing the special moments around her personality. In my opinion these feelings made our relationship more durable, stronger and better understanding.
We must care our partner because she is jointing with us by the permission of God. She is human too with lot of feelings and we must honour her with full dignity.
Thanks for reading my thoughts. I again thanks to the original author of this & that quiz.
If someone wants to join new social media site RouGee, Click here to join.
Follow me here,
Twitter noiseapp publish0x Rougee
Cheers,
Amjad.
Sponsors of Amjad_Ali_Waince