The Last Letter !
08-04-2022
It was a busy day in office due to annual wrap up of reports and new allocation for coming period. It was 6.00 pm already here and I got call from my wife twice to reach home little earlier because younger daughter not feeling well and took her to some doctor. I say good bye to manager who was also still in office and rushed out from building.
At main gate our office boy called me from back and gives me a postage letter and said post master drop it on gate . I look at envelope where the sender address was not visible. I was in hurry so I took that letter , put in the bag and came out.
According to doctor it was seasonal influenza and will be better in couple of days , he diagnosis to my daughter. We took some antibiotics and came back to home . After taking my dinner , suddenly I remember about that letter.
I took it and came to my study room. The letter was from a old college mate ( keep in mind I never Ever made any promises about anything )but her words put me in deep thoughts. In letter she wrote ,
"Dear Ali ,
It is my first & last letter to you . I tired up from my life and very near to die. I want one promise from you only that when you hear about my death , you will must come to see me . I am leaving codicil that don't let me buried untill you didn't come .
Listen , I gave your number to khaqan already and he will inform you. Don't be hesitate because then I will be no one's daughter , sister.
Listen , I haven't sleep alone since my childhood. First with mom and then I always sleep with my ayni . I scared from loniness so before first night in grave I want you to be with me there.
Listen , Just put your hand on the wet sand of my grave , I will think that you hold my hands. My soul will go satisfied and rest of my journey to the heavens will be easier.
Listen, this time don't refuse to my last wish. Please give me a day of your life , just one day. I am not demanding any thing else.
Listen , I can't be buried with out your presence!!!!!
Unfortunate Naibi "
After reading this letter I remain unmoved , bestilled for hours . Can't believe on the words . What should I do , no clue in mind.
What is you suggestion for Ali ?
I am listening this song just now and you can if understand the Urdu language.
🌟🌟🌟🌟🌟🌟😢🌟🌟🌟🌟🌟
Thanks to be with me till here , like upvote and comment for feedback.
My sponsors , my pride . Thanks Everyone in the above box for supporting the stuff.
@Shohana @Sajibb @Itsfarah @Niazi420 @aysha5566 @Lhes @Roojoroojay @LUCIFER-0404 @qheer92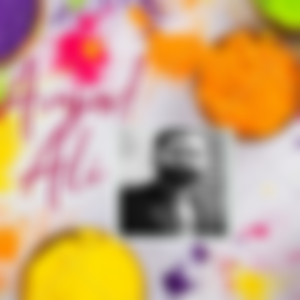 Lead image: Pixabay
Video : YouTube