Patience only. Is it enough?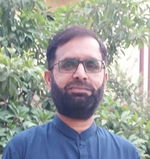 19-02-2022
Almighty Allah didn't like any prouder or self deluded person. We should be moderate in our routine life and keep our voice lower instead of high Tone as donkey.
Patience is most important in our daily life. Patience means we should keep our self calm in the face of adversity. People with patience had always satisfied life and suffering less depression.
Almighty Allah says in Quran in Almulk , chapter(67) , verse .02 that " It is he who created death and life to test which of you is best in deed "".
We should prepare our self for crises and difficulties. We can be tested by any of it and we can comes up and grew strong by facing these challenges. As God says , he will put us in trail with different kinds of hurdles and diffeculties. We need to be patient and have faith on Almighty God that he will show us the way to come up.
No doubt at all that patience has great benifits and rewards. Patience on lost of our beloved one , favourite thing or any precious one leaves pain , sadness and sorrowful thought in mind and we upsets badly. We cry over lose and repeatedly doing so falls in stress too . A acceptance from heart and soul over it with our regret called patience.
Whenever we falls in trouble , suffering everyone advise us to do patience. But question comes that is patience only enough to face challenges. I think not , because we didn't do our part of struggle. If sick then must go to medical assistant quickly etc. Yes if someone leaves us permanently like death , we must accept the reality and having patience .
Patience is not enough only We must do our part with our full potential and capabilities then leave the rest to Almighty God.
Patience gets peak when we can take revenge , we are in command to do it but we stop our hand in seek of Almighty God. At lost of beloved one also same idealism swings that grip the patience over lose and understand that nothing can be happened with us without the permission of Almighty.
All the hurdles , problems and sickness are from Almighty Allah and we should face these with patience . Sure he will never leaves us alone. But we must keep our struggle on the move and search the better alternate.
✨✨✨✨✨✨✨✨✨✨✨✨✨
Thank you so much for your time. Upvote , like , thump up if you like the article.
If you missed my last articles , here is link.
Watching live Match in international stadium
Mothers Vs moms, A interesting survey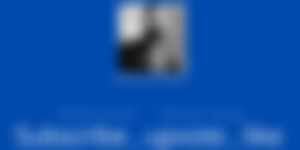 Lead image: pixabay.