I Met My Virtual friend!!
18-03-22
We will call any person as virtual friend , distance base friend to whom we interact , talk , play game , colleague in any online course on internet. As we interact with lot of friends on read.cash also .
Every one on social media has its own circle of friends in different medium. We learn from each other , share the knowledge , happiness , sorrowful moment but only on internet world .
I have too lot of good well wishers on different media. One of my friend is student of medical sciences and living in Northern areas. We often set conversation over WhatsApp and telegram. I knew him since 3 years and the distance between us is 1200 KM.
Couple of days before he wished to meet me physically. I told him " it will be my pleasure that if you comes down to my home". He promised to meet me soon. First I took it in joke but before yesterday he send me massage that he is ready to travel. So yesterday he came to my home with his family. Really he inlighted my soul and my home with his presence.
I was so glad on recieving him and more over he was with his family. Thanks to latest technologies like live map sharing which made his journey hurdles free. Because going 1200 km far away to unknown city is never easy.
I met him with lot of joy and surprise because talking over internet and then meeting physically is great experience. He drive the care more then 11 hours to reach me. Well , he reached around 3 pm at my house . After little rest we joined at lunch . I served them with best possible to me. After meal we talked about different issues and his family was in conversation with my family in other side.
Lot of gifts , traditional sweets and home made cults he brings also from his area which is rich in traditions. Unfortunately he stayed only 4 Hours with me because he want to move to other city where his sister living. Initially I had plan to took him on visit of my city , my agricultural land , desert area , ancient times buildings and some beautiful par around but he insisted to leave.
Here is my virtual , now I can call him real friend because I met him physically now. This selfie taken by me in my orchard area.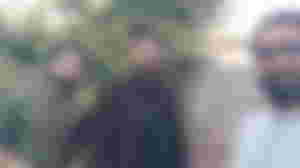 Really I am thankful to him for his great love towards me and he travels such huge miles for me. Such sincere , loving and caring friends are our pure assets. May he live long!!!
Happy Friday to everyone!
🌟🌟🌟🌟🌟🌟💗🙌💗🌟🌟🌟🌟🌟🌟
Thank you so much for your time to read my pleasure and joy over meet up with Virtual friend. Like , upvote the article and leave the comment for feedback.
Are you @Niazi420 @Usmanshoaib @Sajibb @Roojoroojay @Itsfarah @ShameemS @Lhes @MoonTrader @Officialrosh1 @Shohana met ever your virtual friend physically.
Thanks to my all sponsors for their unconditional support and encouragement.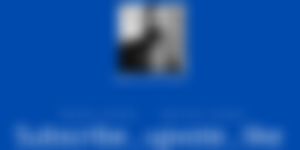 Lead image; ( modified)