Last Week Was Terrible For Me
Happy New Week Embrace The Week With Enthusiasm, Be Alert For New Opportunities And You Will Succeed So Have A Happy New Week Ahead....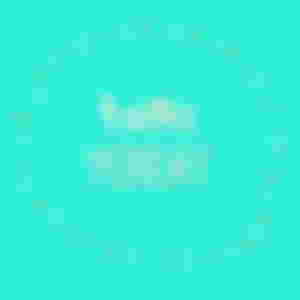 Happy new week to everyone once again, been a while since i stopped by and its a new week so let's see this as a new beginning for us all....
The weather seems so bright and friendly today so i guess its gonna be a sunny day and i think this is just what I need after all the stress i have been through within the past week....
Its a new week so we all have to be positive about everything, this is also an opportunity to restart or complete what ever task that was being left behind in the previous week...
Well I started my last week in an amazing way and then everything seems to be fine but it didn't last long coz I got the bad new on Tuesday evening.....
WHAT WAS THE TUESDAY ALL ABOUT
So it was Tuesday evening and I was at home having fun with my siblings and then I got a call from a lady that works close to my office....
I was excited she called me because I haven't been to the office for quite sometime so I was wondering how much she missed me lol....
So she called and I picked, the conversation was;
Me: Aunty Good Evening
She: Evening, How Are You Doing?
Me: Am Great And Everything Is Going Fine
She: That's Nice To Hear.. You Didn't Hear What Happened??
Me: No I Didn't, What Happened??
She: ******** Is Dead! ( Sorry Guys I Wouldn't Want To Say His Name Coz It Doesn't Seem Appropriate To Me)...
Me: Wait How I Don't Understand, Is This Some Kind Of Joke?
She: Its No Joke, He Died This Morning... If Your Chanced Make Sure You Come Tomorrow ( She Was Already In Sobber )..
Me: No Am On My Way!
I couldn't believe what I just heard, I was confused and my head was filled with a thousand thought...

I literally saw him about 2days ago and he is a nice guy to everyone....
I hurriedly grabbed one of my T-shirt and I went outside waiting for a cab, I stood outside for over 10mins and I didn't see a cab...
I was so angry at the moment so I decided to walk instead, it isn't that far though and its more like a 15mins walk....
I couldn't hold back my tears any longer so I decided to follow a tricky road where people barely pass through, I wouldn't want people to see me in such state so they wouldn't be worried so I had to follow some hidden road.....
I already plugged in my headphones and I was listening to songs that matched my current situation, couldn't hold back any longer and tears kept rolling down my cheek while I was walking all by myself...
I was confused and frustrated and after 6mins of walking I then realized I have followed a wrong path so I had to turn back and keep going....
I finally got there and after she explained everything it was more of a tragedy, though the information wasn't clear at the moment but his body was found in the street....
He was shot twice and it was a bullet to the leg and also at his back... Some sources claimed he went out with his friends before the incident and they might be the one behind it, later on the guys he went out with were being arrested and they didn't want to spill out some information.....
Currently nothing has been said but one of them has been released coz he was totally innocent and he had nothing to do with it...
Currently there is no update regarding this but its funny how people you know just die all of a sudden... He is just 20 and he doesn't deserve to die in such a horrific way...
May his gentle soul rest in peace!
Thanks for reading!