Shopping List - Is crypto included?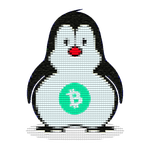 If a housewife will usually has a shopping list every day. Whether it's a food shopping list or other things that are still a household need. However, now it can be said that there is a slight increase in the problem of forming a shopping list problem. It no longer revolves around basic needs, such as clothing, food, and shelter. However, there is also an increase in the shopping list for coins or tokens that are included in their shopping list.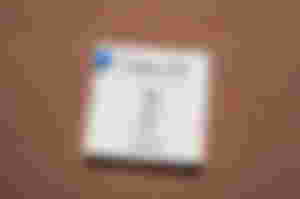 Indeed, it seems that it has become commonplace and is not common if you look at it and think thoroughly about this learning list problem. Or other assumptions may also be like an opinion or an attempt to include the term cryptocurrency as a discussion material to be written to make it appear that it includes a little crypto discussion. Is it true that a housewife now has a shopping list for crypto issues? Believe it or not, even though it's a little pushy and maybe it hasn't been proven just from my personal estimation, especially as a man who doesn't know exactly what a housewife's shopping list is, I still wanna say it could, and has happened.
How can we say something like that as a basic reference? One thing is the phenomenon of the widespread existence of crypto which is now circulating in the community and easy access to information about what is happening and is being talked about in this century. Crypto is no longer only accessible to millennials or technology lovers. Or even only for investors with thick funds. Its existence has spread to every corner of the world. Plus the factor that makes crypto easy to get anyone to look at is because it talks about financial problems.
If you have covered this, of course, anyone will be easily attracted, let alone tempted by the word profit which is quite good if it is cultivated and managed properly and correctly. In addition, as material that can be said to be evidence for the word starting to spread to mothers who usually take care of the household is to see the number of mothers who are now involved or involved in it. Moreover, with the convenience and facilities offered by crypto, it is also easier to use and follow its existence. Such as the presence of blogging platforms, social media, airdrops, giveaways, and so on.
It's not like a joke if you think about it, but the reality is not and it can be said to be true. In every corner where mothers mostly gossip about food staples or fashion, they are now also discussing cryptocurrencies that are owned and may be worth buying. So that when they return to their homes, they don't just do home routines anymore, but also other routines that now smell like crypto to include their shopping list for the intention of buying crypto that is worth buying or worth buying. Even if you look at it, it could be that many mothers know more about crypto than their husbands.
Although the conclusion from all of this is only in the form of light writing about the discussion of additional shopping lists, without realizing it, it has become an existing trend and over time it has become a habit that has become commonplace. Crypto and its adoption have improved, but in the future, it's just a matter of moving towards a good cause so as not to let go of the views of these mothers into a bad view of crypto. A better world, a better place, better life, and better health. And cryptocurrencies have changed people's lives along the way.
In closing, if there are housewives who read this article, "good luck", don't be fooled by persuasion that offers big profits. Be careful in choosing reliable crypto, always see which one is more obvious than the offer. And don't forget, don't let the money for shopping for basic needs be used to just buy your mainstay crypto. 👌💪😊😅
-===-