Was it "May" worst month?
Date: June 3, 2022
Writer: AlphaCron
I'm back with another blog! This is my second blog for the month of June since I skipped to publish a blog yesterday not knowing that it was my 8 months of stay on this platform. Anyway, congrats self for making this far. Honestly, I was torn between publishing a blog and interacting with my co-writers here, but I ended up doing the latter. Having said that, I was able to read and comment at least 15 articles yesterday.

Upon doing it, I felt a sense of relief considering that I haven't done this routine for quite a long time already. I just missed visiting all of your note-worthy blogs guys. If only I have the luxury of time to read more blogs just to catch up what I missed, I would definitely do it. However, there are things that we can't just set aside. Besides, we can't just focus on one task because that would make us unproductive.
---
Haven't read my recent blog? If not, then here's the link. I hope you'll consider reading this blog as well.
https://read.cash/@AlphaCron/so-whats-the-plan-bd154163
---
The content of my blog today will be about looking back my performance last month. And so, without further ado, let's get started!

1. Subscribers

I didn't expect much regarding this aspect considering the fact I seldom interact in this platform last month. In spite of that, I was able to gain 3 subscribers. So, from 117, it becomes 120. Still, I'm thankful to my 3 new subscribers. My sincere gratitude to each one of you.

2. Blog entries

I was only able to publish 8 blog entries. It's quite saddening because I did manage to skip almost 20 blog entries. I could've published at least 15 blog entries, but I failed to achieve it. Despite that, I still deserve to congratulate myself for this little achievement. Hopefully, I could publish more blogs in the future.

3. Earnings

As for this performance, I was overwhelmed of my earnings last month. Although I only published 8 blog entries, I was still able to earn almost $30. Be that as it may, what concerns me is that I didn't feel like I earned this sum of money because of the status of BCH. Perhaps, I'll be hodling it for a while.
I must say that I exhibited the worst performance last month, and obviously I'm not satisfied. The damage has been done and all I can do right now is just move on. Although the previous month made me think of ending my journey here on Read.Cash, but I know myself that all the negative thoughts I'm thinking will just disappear into thin air. I know that it's just a temporary feeling and that I can overcome it eventually. Well, I just did!

Despite the challenges that I had confronted last month, I'm still grateful for the little things that I achieved here. Achieving a little success is still a success. What matters is that you still have that burning passion and eagerness within you.
---
That's it folks, thanks for dropping by! Hope you're having a great time today. Anyway, keep an eye out for my next blog!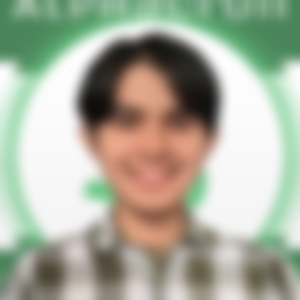 Lead image: unsplash. com