Living a provincial life in the city
Date: December 27, 2021
Writer: AlphaCron
Today is Monday which means, it's the start of the weekdays. We cannot deny the fact that weekdays are the days when most of us are grinding; writing blog entries, dealing with the never-ending academic requirements, going back to our respective works, and other tasks to carry out. There are times when we want to just rest. I would say that every person has distinct definition of the word 'rest'.

In my own perspective, rest does not solely mean doing nothing but just sleep. Rest for me is more of doing something that makes you not think of your task for just a while and just enjoy your time or day watching movies or doing yoga. Rest is something that makes you attain an atmosphere of solitude.

With that said, if you feel like you are bombarded with a lot of tasks, remember that you can always take a break. Relax. Breathe. And by the time that you all right and ready, you can continue doing your tasks. Notwithstanding, always perform things one step at time because if not, there is a possibility that stress will swallow you and that your level of happiness is poor. Having that said, it is crucial that you do tasks that require immediate action. That's called 'prioritizing first what's important.'

Doing things simultaneously is really draining and inefficient. The process may be slow but at least there is an assurance that the output of your performance is remarkable and efficient. As much as possible, we should aim a purposeful outcome.
---
Hey dear! Haven't read my previous blog entry entitled, "A celebration of Love?" then you can access it by clicking the link below so that you can read it easily.
https://read.cash/@AlphaCron/a-celebration-of-love-00856a9f
---
I couldn't deny the fact that I had such a bad sleep. Although there's no sign of humans other than me in the house, however, I woke up so early. I managed myself to wake up at 4 this morning because of the bark of my companion. The noise was too loud to the point that I felt pissed off.
His name is Lilo. Lilo has not yet turned 1 year old. He is just a puppy I guess. However, the way he barks is kind of like an old dog. Anyways, going back, at first, I didn't get the reason why he was barking at me, so I just 'shhh' him. He never stopped barking at me as if he's trying to say something to me. Little did I realize that he desired to go outside; perhaps because he needed to take a poop or sleep together with Starla and Madam (other dogs of my Aunt and Uncle) outside. So, I did open the door and let him go outside.
Due to that instance, I was having a tough time going back to dreamland. My body is exhausted, but my mind is alive. With that said, what I did is I close my eyes and just wait until I feel drowsy, but it didn't work. I have no choice but to use my phone and wait for the light to show.
At 6 am, I started to clean the house. I first fixed the bed, next is I swept the floor. After that, I prepared for my breakfast, so I cooked rice and buy a viand at a local eatery store. While waiting for the rice to cook, I managed to feed the animals. These are the hens, roosters and the fish. As for the cats and dogs, my brother told me that he is the one who will feed them.
Anyways, let me introduce to you the animals my Uncle and Aunt are raising.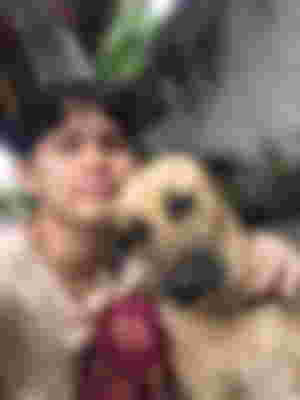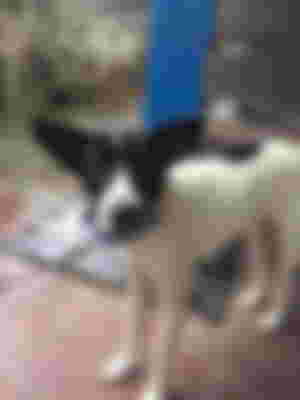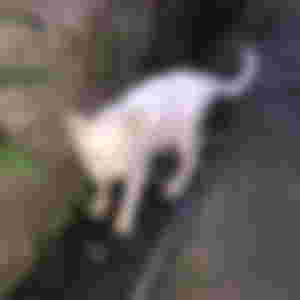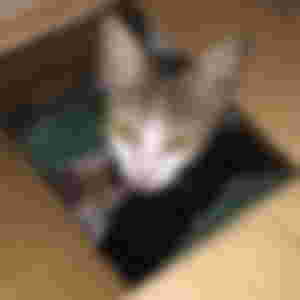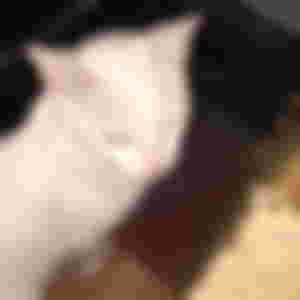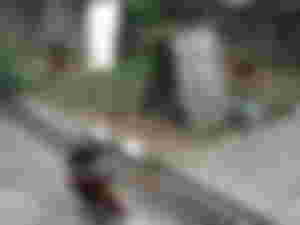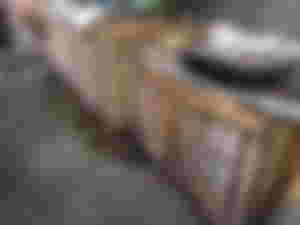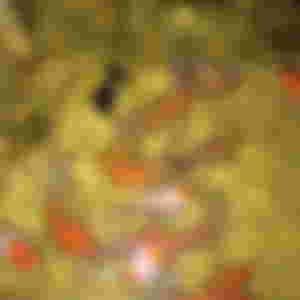 ---
Although I am living in metropolis, nevertheless, it feels like I'm in the province because of the animals. I believe living in the city is not an excuse to not raise animals.
I guess that concludes my blog entry today. Not only that, but I do hope that you find this blog amusing.
---
Thank you for reading. I'm always honored that someone like you would read this blog entry of mine. May God bless you on your endeavor! Fighting!
Love,
AlphaCron <3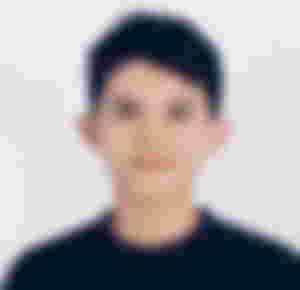 Lead Image: Edited on picsart by AlphaCron