Date: December 7, 2021
Writer: AlphaCron 
Just this morning, I went to an internet cafe in our neighborhood. Since my best friend is not available today provided that she's busy with her life, so, instead of waiting for her to be available so that I could borrow her laptop for a while, I decided to just go with the option of doing my academic tasks at the aforementioned place.
We can't deny the fact that sometimes, things just don't go the way we have planned. Good thing, I was able to carry out successfully my academic endeavors for the day. It's a relief tho. Anyways, I started doing my tasks at around 9:30 am and ended at past 12 pm. I can't deny I exhaust my fingers typing my answers on Microsoft Word, but I have no choice but to do it because it's a must. Our outputs are to be submitted via soft copy since it's convenient and inexpensive. If only I have my laptop with me, I would've put my answers right away.
One one hand, after accomplishing my school tasks, of course, I did eat my lunch. I wasn't able to cook rice and so what I did is to buy a viand and cooked rice in the nearby eatery. My brother and I decided not to eat rice for breakfast. With that being said, what we ate instead was Pancit Canton having "chili mansi" as the flavor.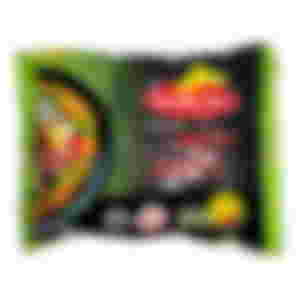 I believe most of the Filipinos if not all, really like to eat Pancit Canton whether they eat it on breakfast, lunch, or dinner. I would have to say that this kind of food is way too delicious, however, the downside of eating this particular food is way too detrimental for the health. So as much as possible, it is crucial to not eat this kind of food in a daily basis because I have discovered that consuming too much instant noodles can lead you to develop this so-called metabolic syndrome. It is said that metabolic syndrome is a condition that augments your risk for diabetes, heart problems, hypertension, and the like.
Good thing we seldom eat instant noodles because we are reminded by our parents to not eat foods that has poor nutrient content which is not good to consume everyday. Even though my brother and I are already adults, still my parents can't help themselves but be nosy when it comes to the foods that we eat. Of course, their concern for our health is very much appreciated.
Way back when we were still kids; back when we still live together, my father used to plant vegetables in our backyard. Having that said, we are accustomed to eating whatever types of vegetables are available in our vegetable garden. I would have to say that my siblings and I are not picky eaters. We love vegetables so much. It's fortunate for us that our parents managed to encourage us to eat greens.
Anyways, my favorite vegetables are, eggplant, malunggay (moringa), squash, beans, alugbati (malabar spinach), okra (lady's finger), sayote (chayote), cabbage, carrot, cucumber, and a lot more.
---
I believe it's okay to eat the foods that you like, nonetheless, always be reminded to consume it in moderation. Indeed, health is wealth and so it is necessary for each one of us to prioritize our health. Let's live a healthy life! I guess I'll have to end my blog here.
---
By the way, if you haven't read my previous article entitled, "My never have I ever's," then here's the link.
https://read.cash/@AlphaCron/my-never-have-i-evers-75f93d65
---
My beloved sponsors 😍✨
---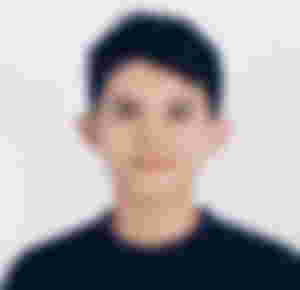 Hey dear! Thanks for reading this blog. I hope you're safe and healthy always! 💖 Don't forget to drink your water. 💙 See you on my next blog.