How I overcome my addiction
If you enjoy this, I would greatly appreciate your up votes so that more people can view it and possibly learn something. Thank you!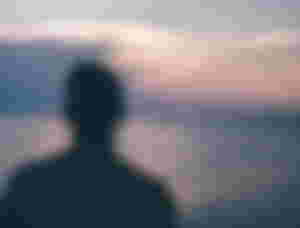 The only way I could keep myself from returning was by committing to goals I never imagined I could achieve. In the last two years of gaming, I was bored and couldn't shake the idea that if I invested the same amount of time and commitment into my goals as I did in games, I could achieve my goals and, in the end, have something to be proud of and something to show for, as well as great joy and genuine fulfillment in life.
It was difficult for me to quit because I had always been a gamer; the turning point came when I allowed myself to think differently, that there was more to me than just being a gamer; telling myself that if I could just change my thinking, I could be just as great and have the same drive and commitment in life as I did in games.
I've always had this nagging feeling deep down that I was meant for so much more than working a job to survive and then coming home to play games until it was time to go back to work. I knew this was not the path I was meant to take.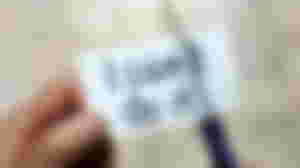 In search of the thing that would motivate me not to return to gaming, I went through numerous trials and errors. In retrospect, I realize that I needed to first look internally rather than outwardly. That is, what do I want to do for myself and no one else? Regardless of the fact that I have no idea how to accomplish it at the moment, Simply knowing that I can if I begin
If I want to find something, I have to hunt for it, which I did, but not only that, once I see it, I have to commit to it in order to determine if it is real to me. I was constantly looking and making decisions without actually diving into the water. I grew up with a sense of enthusiasm, joy, and excitement as I watched my uncle and grandfather build their businesses, develop their leadership skills, explore their creative side, and assist others.
I had no idea that doing something for someone else would bring me the most fulfillment and sense of completion, so what motivated me to take action and begin studying how I could do this for myself was finding others who had done the same thing. I mean, people who thought the same way I did, but had overcome the obstacles, people who shared the same positive mindset, that anything is possible. This helped me a lot. Having someone tell me that I was there but now I'm here made a world of difference.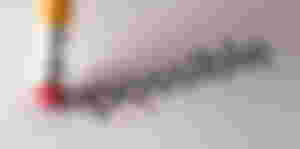 The more I allowed myself to consider the possibility, the more I liked it.If I'm prepared to suffer for a bit and give up something in order to get somewhere, I quickly convinced myself that I can and will do whatever it takes. even if my friends, family, or the general public do not share my perspective.
When I look back now, I can see it much more clearly, the pinpoints that I took that resulted in real change for me. I'm still the same man I was, but I'm more aligned with myself than I was previously. Imagine stormy water with no wind and a much clearer path of direction. Of course, I have doubts from time to time, as does everyone, but I now know that uncertainty is eradicated via action.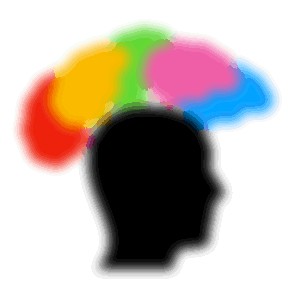 I changed my thoughts in order to change my identity: I am essentially telling myself that I am not just a gamer, but that I am what I choose to be; we are what we think about. This was difficult at first; I did not believe myself at first; it was just a strange feeling overall. Something that aided me tremendously in dealing with this was having someone I respected tell me that you can do this, and not just "cheer you on" as a quick line with no meaning; this was genuinely how the person felt, so basically, surround yourself with people who have a positive mindset and are genuine in their belief in your greatness.  
I HAVE SOMETHING TO AIM FOR, AND I WANT TO BE BETTER:For me, this is what I refer to as "the bait/hook," a large objective toward which you wish to work, but this desire must be genuine to you and no one else.
For example, I began looking into business because I was always intrigued by people who ran businesses.   exercise, which can range from jogging to lifting weights, as long as it works up a nice sweat and strengthens the body, mind, and thoughts, was a significant benefit in my case, as it provided me with overall clarity.  
This is not to terrify you; it's simply that everything worthwhile will always include some pain or struggle to get there, but it'll be worth it in the end, and what we can do is apply measures such as those listed above to make the journey simpler! If   you are completely out of it, start small.
For example, take cold showers, schedule a walk every Monday, even if it is raining. You do it. You even schedule a shower. Schedule a cleaning day, and execute! I understand that it may be difficult at first, but believe me when I say that uncertainty is eradicated via action.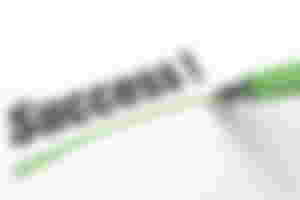 I have high hopes for your success. I am confident that you will succeed if you begin by taking action and executing! I was at the bottom, in pitch-black darkness, and now that I've reached the surface and can see the light again, I know you can too.  
I hope this was not too much of a rant; I simply wanted to share some knowledge with you because I understand the agony and would never wish it on anyone.   If you have any additional questions, I'm delighted to assist you; if you'd like to have a more in-depth conversation with me, I'm always a DM away, and that goes for anyone who is struggling in this area.  
Having someone hold you accountable and guide you through the obstacles is sometimes the best approach to achieve significant, long-lasting achievements if you are unable to do so on your own.   The anguish of inaction, of not going after what you desire, is far greater than the pain of failure.
If you've made it this far, we appreciate your persistence.