#ValentineDayChallenge2022: A Letter to my Soul Mate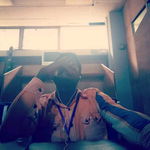 When I read about #ValentineDayChallenge2022: a contest for love! By Infinity I thought about who I'd write about and my family comes to mind. Then I remembered how I'd never told you how much you mean to me. So, I decided to write to you, and I hope I don't end up having a teary eyes in the end.
"A man who has friends must himself be friendly, But there is a friend who sticks closer than a brother."
–Proverbs 18:24 (NKJV)
I remember the first time I saw you (in 2007) and as I watched you walk to school that day and thought to myself 'this guy is so tall'. I remember our first discussion was about our primary school experiences and what started as an ordinary has now turned into a love story, a story of true friendship. You are proof that soul mates come in different forms, and not necessarily as the romantic partner.
I remember how you had been one the reasons I started working to earn for myself at a very young age. I used to watch you do work for people in the community, and that made me want to do and earn for myself as well, looking back now, that was the start of my journey to independence. Although, I am still on that journey for the past 9 years or so, I must say that those times we'd work together I have learnt deligence and working hard from you. After the days work, we'd go home with money in our pockets, enough for the coming school week. That played a crucial role in shaping me into the person I today.
I remember the time we got duped by fraudsters all thanks to me, I had come to you about an opportunity, and you had no problem giving you all you had to take the risk, unfortunately for us, we were naïve and we didn't know the world wasn't that kind. I mention this because, though I have never said it, that was an important lesson in my life, as it has been the first and only time I have been scammed. It also serves as a reminder about your selflessness. I remember all you asked for was your money back, and nothing more from the profit I was going to make. You never wanted more than that. Also, it was your willingness to give me all you had, even though you needed it for your own use, you still gave me to pursue a chance.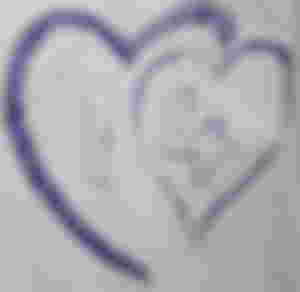 I remember my first year in the university, I always wondered how it would have been if you weren't there. The times we'd starve because we had nothing to eat. Then we'll make jokes and laugh to keep our belly full. Perfect memories if not for that we had them on empty stomachs. You've been a constant for as long as I can remember. Ever so honest and honourable, you say the most brutal truths with gentle kindness. And I can't thank you enough for all the times you have given me a pat on the back, advised me, and tolerated my shortcomings, for the times you put a smile on my face, looked out for me.
You made me realise that family are not only those related to us by blood, we can choose them too. And I always feel joy to know that our friendship had brought our parents close and our families too. All these years, and not once have you betrayed me, not for anything or anyone. And I really appreciate all of it. It might also interest you to know that I wrote this article with a teary eyes and words are not enough to express my gratitude and tell you that I LOVE YOU more than I could scream. And I believe you're my soul mate, my perfect match.
I had said to you before that we have starved together, we will dine together. And I meant it. We'll turn all the dreams we've fantasised about into reality. Together forever.
With the greatest appreciation and love,
Yours forever,
Aimure Omoijiate.
This my my entry for the #ValentineDayChallenge2022 I hope I met all the requirements. @Infinity @Jane @PVMihalache
Thank You For Reading 🖤🖤
I want to use this medium to thank my latest sponsors @Theblackdoll and @Tomi-Ajax for their support, I appreciate the gesture. Thank you for the love and blessings ❤️❤️