New Age
Today has been quite the day, it marked the start of a new month in the year, and also a new age for me. Although, I was awake at the stroke of midnight out of being cautious not to be caught off-guard by my classmates who had planned to pour me buckets of water on my bed at the midnight. This is a tradition in my parts of the world, and it is a common way of celebrating with someone who is a year older or had just graduated from the university.
You see, I had to be vigilant and every time the door to my room is opened, I would look closely to be sure it was one of my roommates who came in. I made sure I didn't sleep until my other mates were tucked in on the bed for the night and went on to lock the door from behind. I slept peacefully thinking I had escaped and won't have to experience the water-tradition. Little did I know that they had all slept off and that was my saving grace.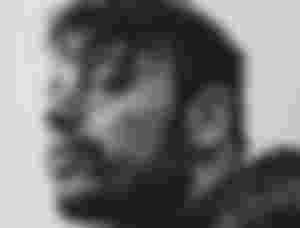 When I woke up, a friend had come into my room and I didn't notice that she was holding a small container behind her. I had let my guard down and thought she came to wish me a happy birthday. As I saw her eyes moved, I got a splash of water on my face and I must confess that I never expected it. She went to call the rest of my classmates who had simply advised that I leave the room because of the beds and clothes, and so I don't spend a lot of time cleaning up after they are done.
I willingly followed them outside and sat on the floor as the had their fun. I am usually not the type to indulge in such traditions but one had to loosen up once a while right? After the ritual, I had gone in to have a shower and prepare for the class we were supposed to have. After the class, we all went back to the hostel. A friend of mine started making food as a small gesture. I saw there was a lot of work to be done in slicing all the vegetables and I helped a little to ease the work load.
The day has been quite memorable and special, particularly because the surprise I got was overwhelming, and I never expected it from those that pulled it off. It a milestone of age for me as I have lived a quarter of a century. I am really grateful for being alive to experience it. I also hope I experience many more of years.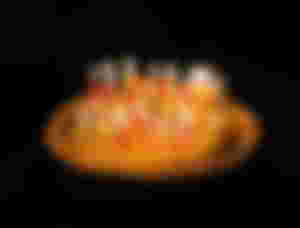 Although, I caught a break and reminded myself about taking life more seriously as I am not getting younger but older. I hope decisions I start making now are those that would make a better future for me. I also want to use this opportunity to thank users on this platform who had made a birthday wish for me. I appreciate you all, and thanks for everything.
CONCLUSION
It is a new month, and I am familiar with the monthly review tradition that usually happens on the first day of every month. Truth is that I had not taken note or record of certain things at the beginning of February, and I am feeling lazy about doing it the hard way. But to avoid errors, I'd just skip this one and start keeping track from today, so I can start April off with a review of March.
Thank You For Reading 🖤🖤