The Dangerous River
December 29, 2021, 2 days to go before the new year. Today is Tuesday and I get up early because it's like my body adapts to the daily routine of excitements of my mind to visit read cash if rusty visit my work. I can't stop myself this feeling of excitement seeing the notification bell turns to red, that feeling of " I hope this is rusty " I hope rusty visited my work" and I'm glad also if I opened notification bell with replies to my comments or someone commented in my work. It is my pleasure to read your replies and your comments.
by the way, going back this day I woke up early due to the excitement of opening read and I was amazed that Rusty visited my works and he rewarded me a total of $4 yepeyy.
I don't know if there is an LPA in our weather today because we don't have a TV, one thing I know right now is the constant heavy rain and as I've remembered the rain started yesterday night until now so right now the people and I in our area got panic and alert due to we're not ready yet for another bad nightmare to brought to us by typhoon Odette.
way back this morning, since I woke up early to open my read cash I decided after to go outside to check the DIKE in our area if the river remain calm but when I got there I was shocked that the river begins again to high due to the flood huhuh, In times of rainy season the flood in the river is our biggest concern in every year because the river is capable to wash out all the things If the nearest houses of it.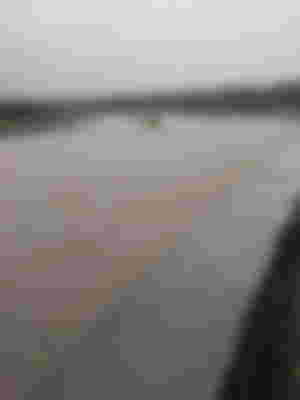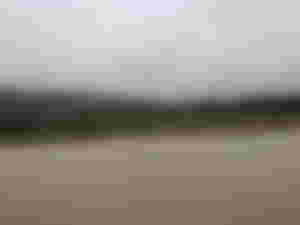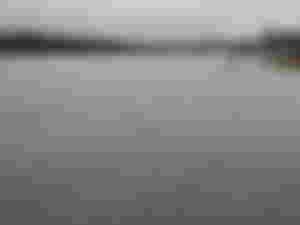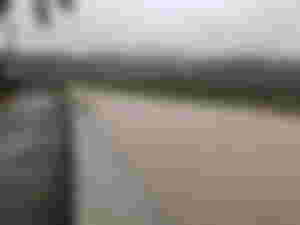 last typhoon Odette, this river damaged many houses in our brgy and lot of things washed out such as TV, Refrigerator, gas range, laptops, washing machine, and most especially all the clothing inside the houses that nearer to this river because of the very high flood.
This river is the most dangerous one in our area in times of the rainy season, it is like an ocean when it becomes high due to flood and this river had been taking many lives before. Because of all the incidents, our Brgy captain decided to make a DIKE as a barrier of flood not to flow in every house near the river but typhoon Odette broke the dike and now houses in the near of the said river are in danger again because anytime inthe the rainy season the river is capable to wash out the houses by the high flood.
If you're asking why people decided of making their houses in riverside in such a situation that it is dangerous by a flood it is because before this river was far from the houses but time goes by due to constant flood the flow of the river change and it comes nearer to the houses of our area.
People don't have the choice but to accept it because we don't have the power to stop a big flood.
Going back to today's situation, the rain was still heavy and we feel like there's a typhoon again but we know it is normal in December that we face rainy days because of a rainy season.
Today, one of my cousins was coming into our house to convince me that I'll join them catching shrimps or we call it OWANG in the river. we easy to catch when the river is in high by flood because those shrimps can't see in flood river and they often catch and found in the side of the river.
Going back to my cousin, I didn't join them because I do not feel comfortable today because it is very cold outside with the heavy rain and most of all the flood was is at the level to go higher.
As of now, because of constant rain, the level of the flood becomes higher than earlier ago the river becomes more active of becoming more higher when the weather is bad or there is a typhoon or even a Low-Pressure Area.
We feel uncomfortable right now because when the rain was too heavy and when the river encountered constant heavy rain the flood will going to be higher.
If you're asking us why we got panic in that river when there is a flood barrier or DIKE, and yes we trusted that DIKE before that can help us protect that river but now because of big floods we encountered every year the DIKE give up and big floods broke in another area of it.
I can say that this DIKE is not safe anymore to be trusted by people living in Riverside like us.
Thank you for reading,
God Bless you ;*