Regret after wearing Artificial Nails
Hello peps out there, today is Wednesday I hope everyone had a nice day today. Time flies so fast gabi nanaman and tomorrow will be another day another page of our life that we do not know where it's last, we only need to do is to make our daily life productive and full of happiness so that we can create a better story in our life
Anyways enough for an introduction, Today as usual we only have a few customers who buy mobile phones and because of that, I'm one of the zero sellout staff today that can report with a zero sellout in our GC. It is embarrassing that I got zero sellout among of many staffs, that's why sometimes I feel the pressure of how to overcome the other staff which majority of them can report a minimum of Php15,000 daily compare to me that I often got zero sellout but I don't have any choice our store is the most critical store due to its environment that we often encountered slow foot traffic days.
This is what I'm doing when there's no customer in our store since the store didn't provide chairs so we can only sit on the floor so that I sit on the floor when we don't have a customer. We don't have a lot of jobs in the store but I feel tired even though what I'm doing is only sitting all day. A relaxing job but still a very pressure work because of its daily quota but honestly I only seldom hit that quota and this concern made my everyday pressure on what should I do to hit the quota.
This afternoon a parcel of my .workmate was delivered by J&T rider and I dunno what it is and she opened it and what she ordered is an artificial nail fro from the p and I was amazed of it looks and she said ask me that she needs my help to put this artificial nails so I help her and because of she ordered a lot of packs of this she said that she will give me the one pack and it looks nice so I tried it also.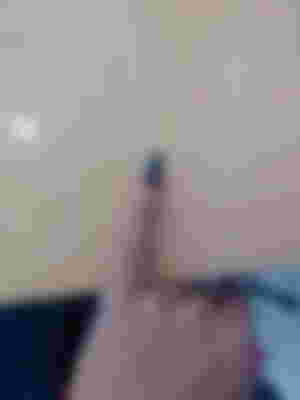 This is my first try, It looks nice and this one drives me to the idea of putting all my nails in my left hand of what it looks like. It is very easy to put and I want also to see my d of how looks with long nails.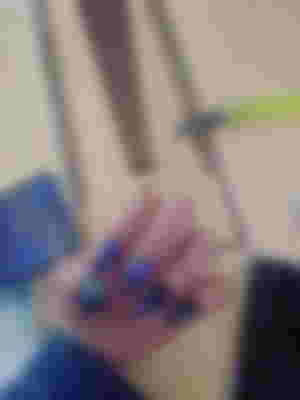 This is the finished product of putting all of those in my left hand, I realized after that it's not good to see and you what it hard to use the mobile phone it is hard to type any word on a keyboard that's why I regretted of putting it and I decided after of removing it but naked I thought it easy to remove but it is difficult It needs warm water first and soaks the nails to 10 to 15 mins that's why I regretted of putting it. So thats the highlight of my May 18.
Thanks for dropping by my friend ;*