Random Thoughts from my staying at home for a couple of days
This past few weeks, I can say that I wasted a lot of time without doing anything to earn because of my health issue as I've stated in my previous article. I have a lot of absences in my work and my absences affect of my monthly bills that's why I need to double my time this remaining days of the months to earn a little to cover up some of the lacking days without earning.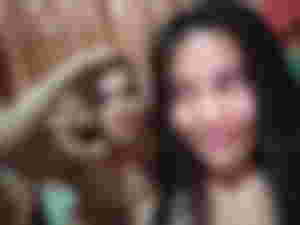 So this is of how I spent my recovery at home, We kept on taking selfies, watching videos and making Tiktok with my younger sisters.
I still remember the night that I slapped my sisters face just to wake her up in the middle of the night coz, I don't know what I feel those night coz I suddenly wake up and feel like I'm already dead and there something come up into my head that I remember that I only have three days left into my life coz that time I'm so depressed in my health issue which I am struggling in a cold with a cough fever and runny nose and what made me panic the most is when I spit a little blood and maybe this is the reason why those creepy thoughts came in my head that night. As I've said, I slapped my sister face just to wake her up to confirm that I'm okay and I'm still alive Lol. dreaming those three days left in my life made me Overthink and to tell you honestly after that I count even an hour after that incidents, I count untill three days if that dream will come true but here I am now I'm still kicking and fighting and still blessed that those incidents is just a dream. Sino ba kasing hindi takot matsugi hahah lalo na sa mga medju bata-bata pa na dipa masyadong naenjoy yung life dito sa mundo hihi.
Early morning after that bad nightmare, my sister want to learn how drive motorcycle and I decided to teach her but nahh my cough become more worsen because teaching someone to drive is not easy, it consume all my gasoline but in the end he only learned a little so I decided to stop and we need to continue nextime.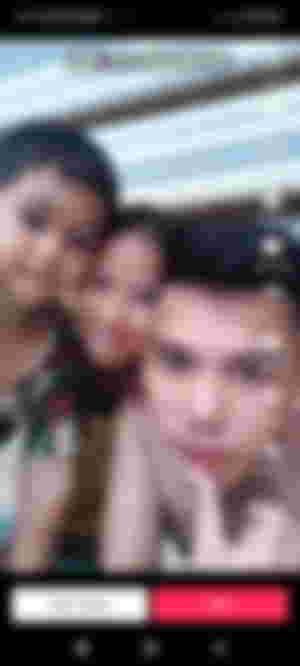 We do also Tiktok in my leisure time, my three younger sisters love to do tiktok most especially those dance Tiktok except me coz I know that I don't have any talent in dancing so what I did in tiktok is just scrolling down and watching of others tiktok or sometime I did also mine but those dubbing only without any use of bodily actions coz thats the only I can do in tiktok aside from scrolling in it.
I love to dance, but sadly dancing don't cooperate and don't love me back Lol, I like watching others videos like they are very happy doing those nice moves easily, it is nice to see someone dancing with a nice background music in it, I want to do that also but nahh as I've said I tried it before and after it's like I'm only doing such disappointing things in myself thats why its better to watch only than trying those things that I can't do.
How about you, are you fan of using tiktok also in your leisure time? Are you good also in dancing in tiktok?
Anyways thanks for dropping by ;*
Have a good day to all peps out there :)