Job Requirements
Good day to all readmes out there, Today is Friday, January 14, 2022. How was your week, I hope everyone was spent their weekdays well and more productive.
We've been two weeks this year 2022 it's just like yesterday, time passed so faster and because of that, we must give the value of every second of every minute of the day.
It is almost a week in processing my pre-employment requirements It is a very tiring week for me. This week I focused on complying with all the requirements of my job. It is not easy to comply with all the requirements but because I've been started it I will finish this also to start as soon as possible to this job.
Before I thought that after my studies I feel free and easy to proceed with the next chapter of my life but now I can say that the hardship I faced of being a student is only the beginning of facing the true essence and meaning of our life which we must to surpass this challenges of stepping forward to survive in life.
It is difficult for me to find a job, there is a lot of companies that need applicants but the thing is only a few applicants will be hired, nowadays experienced applicants are more advantage in applying for a job and certificates of every job experience is highly appreciated by the interviewee.
I've done searching for a job and I feel great to be hired for the work that I'm applying for but now another challenge I face of how to finish and comply with all the requirements. It is not my first time applying for a job, I have been in various jobs before but the thing is it is not a company job and they didn't need any requirements and also I was working before as a factory worker in Manila but I stated only two months for that job and I didn't submit any requirements for that job due to I resigned earlier than I expected, I resigned because I want to spend my Christmas that time here in Leyte.
This week I became so busy, and I don't have enough time also of writing an article, I'm tired of a long drive every day complying with all the requirements is not easy at all.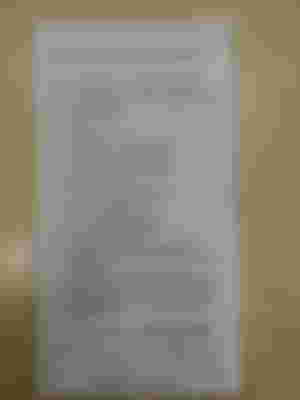 I have a hard time processing all of this, I thought I will comply with all of this within 4 days but I was wrong but it takes a week, and until now I'm still lacking one and it is the Health Card. I hope I can comply with it within this day or by tomorrow so that I can start on duty after.
I spent my savings on my coins, and bitcoin it is not easy to choose to decide to withdraw my little earnings in a bad time of bch market but I don't have any choice but to withdraw my earnings to finish and comply with all the requirements to start the job of what I've applied for.
And special thanks to @Jopix404 my buddy and comrade of getting a TIN, It is a long trip going to Ormoc city but we're just like traveling there for nothing and the worst of all is about my lost helmet at BIR, it was a bad day to us, haha but still thankful for being safe until we got home.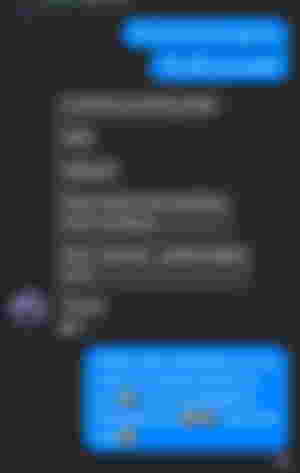 We have this conversation with @Jopix404 that I tell him that one of the requirements of applying for a job is Love life haha which is the literal translation of Pag I big that easential of applying for a job.
My experience of processing all these requirements is terrible, I feel like, I am applying for a job to earn but now I spent more on this huhuh. But I accept it anyways that's the life of being a first-timer applicant. And I want to earn as soon as possible coz there is a debt of mine to a friend that I want to pay with.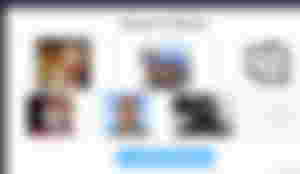 By the way thanks to this people who became a sponsor of Aiah, thanks for being part of aiah's journey here in I'mis platform.
By the way, be happy and smile everyone live life in a productive way but don't forget to keep safe, we are now facing the new virus and the other countries and areas in the ohilippines are now in a red allert due to the rampant infected people by the virus.
Be a law abiding citizen and not a walking spreader.
Thanks for dropping by :)